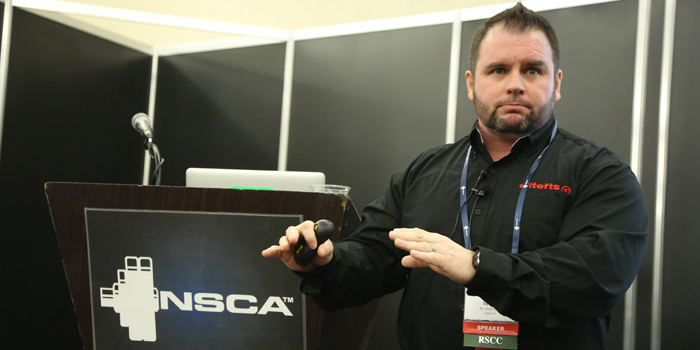 More often than not, I usually take ideas, models, acronyms, and anything else I can pass on from some of the great leaders and motivators I get to read or listen to. Every once in a while I have a situation that sparks a concept that I try to live by and may actually help others. My situation usually carries over to coaches and anyone who works with people. This is a list of things that I feel are imperative for any assistant coach, player, or employee to have. Having the first 3 concepts (Ds) present in the day-to-day operations and the general strategy of the organization will help avoid the 4th D. The forth D will eventually destroy a team or company.
Direction
This concept is integral for any team. you must have a game plan and team members much have clear expectations. This goes back to what Lencioni says about organizational clarity being the most important factor in organizational health. Team members must have direction in terms of the overall mission and strategic plan of the organization or team. They also must know the specific tasks and how those tasks will be assigned and evaluated. This message must be consistent by all coaches and any discrepancies between say the head coach and a coordinator or two different managers will not only cause confusion and lack of motivation, but ultimately the last D.
Deadlines
Deadlines often have a negative connotation for employees or students, but they don;t have to be. Deadlines should be viewed as a tool to increase productivity. Sharing these deadlines will add camaraderie and a shared sense of accomplishment. Deadlines also allow for further dependency on other coaches or departments within the team or organization.
Deadlines should be clear and realistic. They also need to be adaptable. It may not be necessary to distinguish between a "hard" deadline and a loose one. This may just add to confusion. But, these deadlines should be decided together to involve all parties involved to add a buy-in.
Delegation
It is imperative that not only coaches hire assistants that are qualified to do the job, but are also a good fit for the organization. Once the right person is hired, putting those individuals in a position to to the best possible job they can is the responsibility of the head coach or manager. Although delegated responsibilities to each employe that fits their strengths and evenly distributes the responsibilities is difficult; it is the difference between good and average staffs. Empowering assistants with added responsibilities should not be presented as a burden but as a reward for the confidence that ensues.
Dissension
This is the one factor that can inhibit growth and cause an unproductive work environment. Dissension in the work place is usually caused by lack of trust, first and foremost. Lencioni talks about vulnerability based trust being a crucial component of any team.
This is also where collaboration through productive meetings take place. There is dissention within a team when all parties involved do not have an opportunity to weight in. If you are deciding as a staff to implement cleans off blocks within a progression for example; you many have differences of opinion within the staff. This is OK as long as the following steps are followed.
Everyone listen to each others opinion and not just the coaches with their own agenda.
Make sure all coaches can state the reason why they feel a certain way.
The head coach makes the final decision based on everyone's input.
You see, when assistants have the opportunity to weigh in on each subject, they will buy-in to any decision made. The problem happens and dissension rears its head when decisions are made that the assistant don't agrees with and there is no opportunity to vent except to with co-workers or other assistants. This negative attitude festers and there is no possibility of that assistant fully embracing decisions they at least didn't have the opportunity to express their opinions on.
---
SATURDAY
Snatch from Low Blocks
50kg for 6 singles
Shrug Pulls from Low Blocks
110kg for 2 doubles
High Pull from Low Blocks
70kg for 2 doubles
Snatch from Low Blocks
50kg for 2 doubles
Military Press