The Whisky Story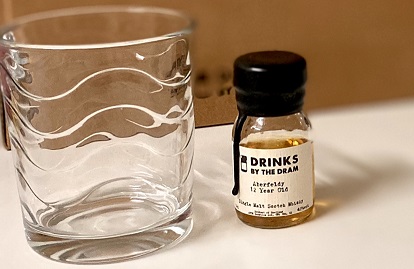 Several years ago I had a client, Roger with some of the best work ethic I've ever seen. I can't express how much I enjoyed each and every week with him. One day he emailed me to let me know that he had taken my advice and quit his 6+ figure job to chase his dreams. Honestly, I'm pretty sure that's not what I meant because it seemed he was giving up a life that allowed him to have tons of freedom to rock climb and sail around The World once per year for a minimum salary but...he did it. His journey has carried him through a few big circles since then, many competitions, and he moved across The World as well. At one point he sent me a box of whiskys to taste. I emailed him back and explained that it was one of the nicest most expensive things I owned and couldn't drink them. He explained to me that each one carried a major story in his life and he would be insulted if I didn't.
A few years of chemotherapy for me later, I still haven't touched them, they are too nice for someone like me.
A couple months ago, my friend got very sick and for the last few months I've watched him fight for his life. He has emailed me, I've emailed back, it's hard to reply because I love the guy and I've been at the point of death a few times myself and it's filled with emotions that I avoid at all costs. But HE has been heavy on my heart lately. Very heavy. Hard to think about heavy.
Each bottle he sent me carries a story that he wanted me to experience "with him". Thousands of miles apart, we can't but what I can do is tell you of what this means to me, today. I'm thinking of you. This week has been HARD with my youngest son. He has screamed almost nonstop for a week now and today we left the house for a small private location we can stay and swim and be a family together. Tonight we swam in the pool and at age 4 he finally ate ice cream without being forced to eat it. That's big, I have photos, it was my ice cream. He also vomited all over my bed, the clothes I brought with me, and started our "adventure" in an exciting way. It's nearly midnight and I'm stressed and exhausted. That's MY story of this drink. I hope to hear yours one day my friend.
Till tomorrow, Roger.
And by the way...this Whisky was amazing. If I'd had had a full bottle...I would have had several glasses of this this evening. I can't wait to open the next one tomorrow night.
Loading Comments...