Training and a Crossfit Light Sesh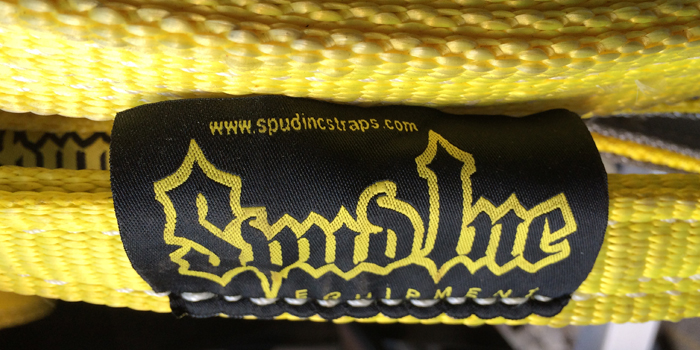 4/11
Stepmill 20 mins
4/10
Crossfit sesh and video shooting. So we had my good ole palzy Murph down to shoot some videos for the re-release of the Dr Squat Back Strap. One of the videos was a dodgeball goof off  with us doing a light crossfit class, Christine to be exact.   I knew we would be doing the class for reals, but the other guys did not know.  So Christine, for us, was 3 rounds of 500M row, 12 BW deadlifts and 21 box jumps in the fast time Bo said the best time was 6 minutes and some change. I thought for one brief second that would be a outside shot till I got going. My team was three 20s kids and Big Dale . I more or less zoned out to do the work but was aware of them-always be aware!
The 500M was more of a nuisance but it served as a recovery tool as the rounds continued.  The deadslifts, obviously were no problems but added accumulation. The box jumps proved to be a tad more then I anticipated. In the past, box jumps were easier for me but we only did sets of 5 tops.  After the row and deads, I hit the first jump and knew this would be the one I would really have to focus on.  5 or 6 in Bo kindly told me it wasn't doing Christine justice not standing all the way up on box on each jump.  I smirk a bit but rules is rules and stand tall and proud on each one till the very end.  As I end the first set of 21 with no misses I peer a bit to see how it is going around me.  The kids are keeping up but the struggle begins to show. Dale seems okay.
Rocking on into Round 2, I am breathing a bit too hard so I regulate it and get it under control better. It is still not easy.  Round 1 is always Gung Ho by  the way and I bite into that a tad but realize quick it will end way worse if I hammer down.  The Old Bull and the Young  Bull on the top of the hill staring out at the herds below pops in the old nog and I pace it for the rest of the way,That way I get them all...Ha But  Round 2 becomes this really sucks on the faces of the crew.  It does suck but I have figured out if you think of this as almost 2/3 over, it is much easier to grasp.
Round 3 begins and I cherish the 500M row now and just keep the steady pace. I look up at the clock and we are getting close to the 15 min marker so I plan to get in under that number barring any pings or misses.   The deadlifts light up my hams and back  but make them I do. I pull up to box mostly first . Not my plan but there it is(well it is always the plan, who am I kidding) I peck away at the 21 till it is done.  One of the kids is off the box already so I am like what. I kid him that I am not sure his counting was correct but it is a good job either way for not being in his wheel house. Competition is always a bit funner this way. We cheer on the last of the team.
As my Mom always says when I ask how she is, "I'm Fine!" She can be in the hospital and I would get the "I'm Fine!" speech.  So that plops out my mouth at the end. It is good work but glad it is done.  I wonder if I have the gusto to finish the other 2 videos. Murph asks the wife if I am going to have a heart attack and she affirms, "He is just fine and pacing himself!" She is correct as I stare straight ahead-zoned brah!  All goes well  with the videos though and we get some good laughs in with Murph.  I almost got him to tear up but I let up like a nice guy.  In retrospect, we should have done activations on him before the video shoot.  Tears for sure would have fallen.
I know it isn't my cup of tea but secretly I did enjoy the cardio aspect of it and the challenge with the kids. Two days later, my calves and tibs are slightly angry but no more then that.  IF you can't lift like you want, at least you can have some less satisfactory Crossfit Light.
The after party was lighter version of the normal drink till you can't see at all.  Managed to keep one eye open this time.. Always great to hang out and talk shit with the brotha from another mother.  Put him on the plane the next day only slightly hung over.
4/9
Stepmill 20 mins
Loading Comments...