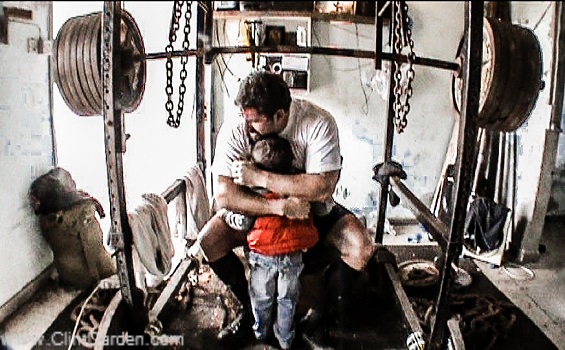 Feeling better come Tuesday, I picked my son up from school and we headed straight to the store for FOOD!
My son is getting smarter because on the way into the store he asked me "Pappa, can I get ONE THING?" and I agreed. In the store he had a different idea than I was thinking as he decided he should get ONE THING FROM EVERY DEPARTMENT! One paint book, one cactus, one bag of chips, one chocolate milk, one juice, one box of ice cream! Didn't happen! OK...it mostly happened.
Got home and I started cooking...and it was pretty darn good!
We don't have a TV so we have been watching and old movie together on my laptop on our free days during and after lunch. The rules are that we have to sit together at the kitchen table at lunch and in the evenings we try to watch one show with my wife...all three of us hunched next to each other on the couch.
My son watched The Apple Dumpling Gang AND LOVED IT! We laughed non-stop!
Then, gasp, I started cleaning house while my son started his homework!