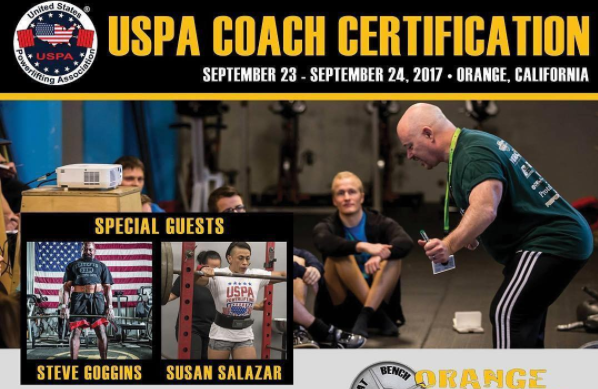 The USPA Coach's Certification Course is coming your way Sep. 23-24 at OC Strength Club (@oc_strength_club) with special guests Steve Goggins (@gogginsforce) and Susan Salazar (@supers2o)!
We cover it all - biomechanics, anatomy, movement assessment, psychology, nutrition, coaching for competition and so much more! And this isn't us just preaching about our course, you can ask anyone that has taken it with us. It is THE premiere academic strength course in the United States, hands down.
Created and taught by @coachtomdelong and @elliottlord, we can guarantee you will leave with a vast array of knowledge in your hands.
Whether you're a novice to the platform or a powerlifting veteran, this course is tailor-made for you! If you have any questions, let us know.
Registration is open and we still have spots available.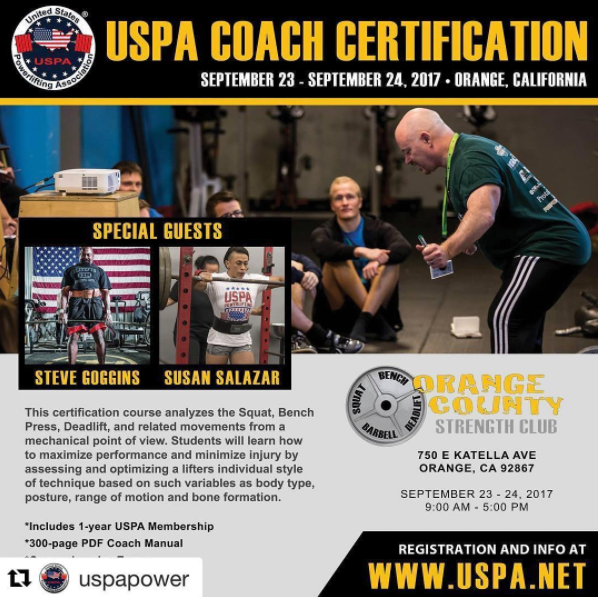 If you have any questions, feel free to email us at info@uspa.net!