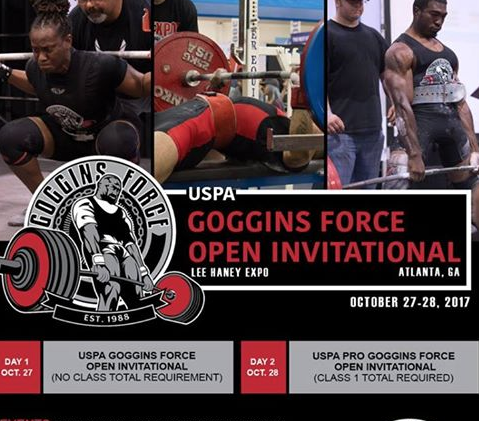 This meet is open to all. Day 1 any one can lift. Day 2 you need a class 1 total. Limited availability and no invite is necessary.
When: October 27th  and 28th
Events: Full power, bench only, deadlift only
Category: Raw and Classic Raw Only
Location: Georgia International Convention Center, 2000 Convention Center Concourse, Atlanta, GA 30337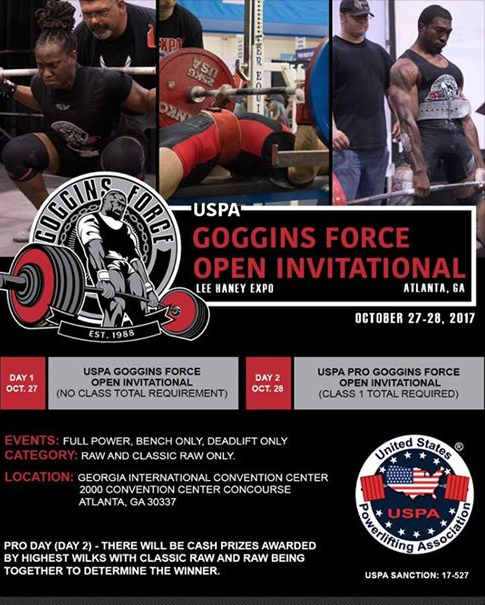 Cash prizes will be awarded on the Pro Day (day 2) by highest wilks, combining Classic Raw and Raw to determine the winner.