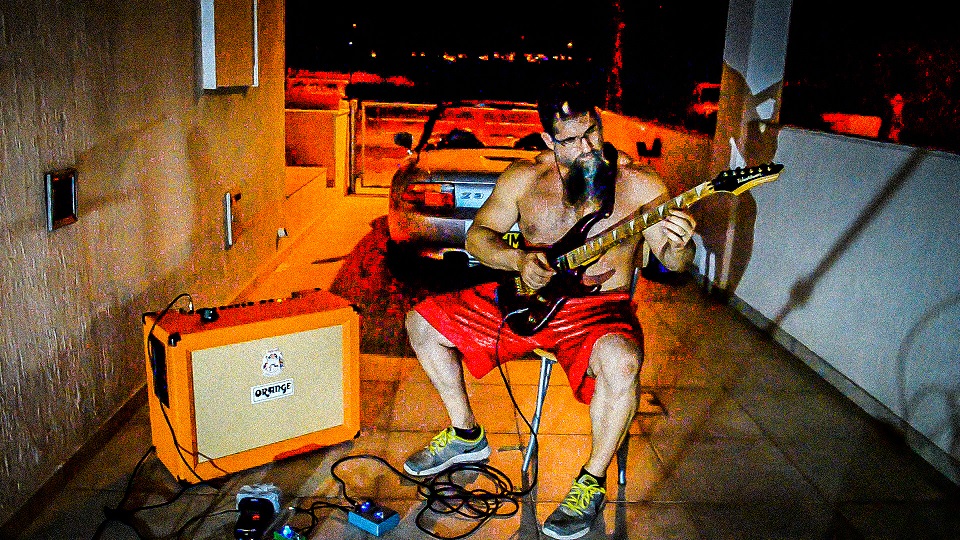 Well, there... I... Was... It was 11 at night and my neighbors were outside having a party. So...
I carried my guitar gear outside in the driveway next to their party and fired it all up!
You might be American but are you An American sitting outside in a foreign country at 11 at night playing The Star Spangled Banner American? I hope you answered yes...
And the answer is NO. No my wife was NOT at home to stop me from doing this madness.