Why the Duel Role Strength & Conditioning Coach Dosen't Work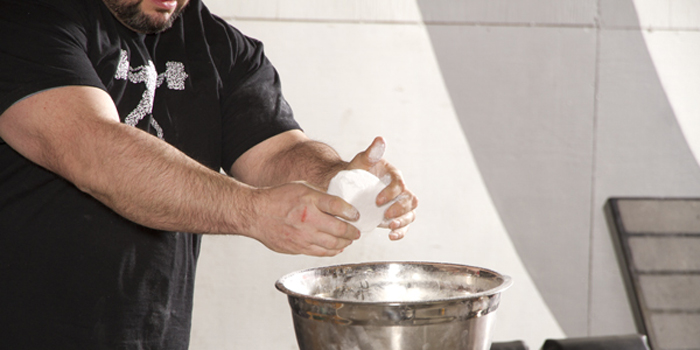 Why Strength & Conditioning Jobs are Disappearing
No wonder getting a job as a strength & conditioning coach is one of the biggest challenge of any job market. It is an ultra-competitive field where there are way more strength coaches than there are strength jobs. This is a field where an unpaid internship is a privilege and a necessity for establishing a career. There have been several times I have written about the field and have often fielded questions about career aspirations. The NSCA and CSCCa have both utilized the YSCC to help facilitate roundtables to help young coaches deal with the issues they will undoubtedly face in their journey.
One thing is certain in this field. No one retires as a strength & conditioning coach. Yest there are a few that will get their NFL pensions. But, 99% will either quit or get fired and never return to the profession.
Why do Strength Coaches get burnt out?
There are a ton of frustrations for strength coaches. I tried to summarize them here:
http://articles.elitefts.com/training-articles/hdealing-with-difficult-coaches/
So you take a a job market that is almost impossible to get a job in....
Add to the fact the pay is often times (not always) not great.
Add the fact that the hours are horrendous at times (depending on the school, sport, and time of year).
Finally, it may be the least geographically binding of any profession. It is the epitome of you must go where the jobs are.
Underpaid, overworked, and tons of stress on your family. It is, however, the best job anyone passionate about training and helping athletes achieve their goals. It sucks you in. You hold on hoping for all the tangible benefits to enable you to make a living doing what you love.
We sabotage our own profession (or let other professions sabotage it for us
Instead of giving you countless examples of why I know this statement is true; I will give you one (for now). In an attempt to not write a book, I will give you an example that sums it up.
Tiger Up
Ok, read this.
Job Description:
Wittenberg University, in conjunction with Excel Sports Medicine, is looking for a Coordinator of Sports Performance. This is a full-time, salaried position that will work collaboratively with the University Head Athletic Trainer and Excel Sports Medicine Athletic Training Coordinator to provide a comprehensive strength, conditioning, and fitness program for Wittenberg University student-athletes.
Ok, being a former D3 S&C Coach, I get excited when I see a school add a strength & conditioning Position. Out of over 20 D3 schools in Ohio, only one has a full-time strength coach that ONLY does strength & Conditioning (Brent Rogers at MSJ).
Looking at the job description, it may be subcontracted but at least it is coordinating sports performance for all athletic teams. I have been on the opposite sidelines and coaching against Wittenburg from 2002 to 2013 and have nothing but respect for him.
So after they detail the job duties, they list the requirements for consideration of the position. And this is the type of shit that hurts our profession and add to the animosity between the subdisciplines.
Requirements:
A bachelor's degree is required as well as a BOC certification and State of Ohio athletic training license (required by the start date). Candidates should have a minimum of 3 - 5 years of experience as an Athletic Trainer and/or CSCS. Experience or background in Exercise Science Physiology or Exercise Science is preferred.
Are you kidding me Wittenberg? So if you are hiring someone to Coordinate your sports performance, why do they need their BOC? Then I went back to the job duties and figured it out. This is an athletic trainer position and the additional duties is to coordinate the strength & conditioning that I guess this Excell Sports Medicine plate will provide the template.
This is the #1 reason why the NSCA almost went in the shitter and the CSCCa was created. Now, in this case it is not an ATC taking a strength job. This is a newly created position. But colleges and universities do this all the time. They will advertise an assistant professor positions and then require they are a certified ATC so they can tape ankles. Small schools with small minds. How many duties can we have one employee do before they want to strangle themselves. ATCs at small schools are almost as overworked and underpaid. Crappy hours, putting up with head sport coaches drive ATCs to Orthopedic Physicians offices all the time.
I have no idea why I care, except for the fact that I have a crystal ball and I know what is going to happen. The student-athletes will suffer but here is what will happen.
Why the duel role Strength Coach/ Athletic Trainer doesn't work
I am not saying there haven't been people who have done a good job when having a duel role. It's not thier ability, it is their situation. Guys like Todd Burkey did it at Youngstown State. Jerry Schreck did it at Bucknell. Even at the high school level, it can work. But, it puts these people in a contradictory situation and the student-athletes get the raw end of the deal. Why it doesn't work.
1. Schedules
Generally speaking, treatments are often done before and after practice which coincide with off-season training time. ATCs need to be present at practice and be available for treatments and rehab. Not sure how many ATC/CSCSs will last doing 6am training sessions with 8pm post practice treatments. This is the definition of conflict.
2. Conflict of Interest
As a strength & conditioning coach you are an assistant coach to every head coach in your department. As an athletic trainer, you are distinctly NOT a coach (for good reason). You must answer to the head athletic trainer (in the Wittenberg case).
As a strength coach, you have an obligation to provide a consistent and comprehensive training programs equitable (not necessarily equal) for all sports. It is the program, then the team, then the athlete. This is the difference between a coach and trainer.
As an athletic trainer, your number one responsibility is to the athlete first. It has to be that way to protect those young men and women. So, when it comes time to "motivate" an athlete in the weightroom and hold them accountable... the ATC is going to do this? How?
3. It undermines the responsibility
Wittenberg has a successful athletic program. Every athlete I personally known from Witt has been a stand-up person. But the message Wittenberg University is sending is that Strength & Conditioning coach is a part-time job. Even for 23 varsity sports, 50% of a strength coaches time is good enough. No wonder S&C coaches are constantly fighting for respect.
And what sports will get the athletic trainer that spends half their time in the weight room? Not very desirable.
Look, I am not saying that a situation like this can't work. Knowing some of the ATCs and some coaches at Witt, I understand their situation and I am sure they have a plan figured out. My point is this...
As budgets get tighter, more schools will continue to exploit as many resources as they an even for the mere appearance of satisfying some arbitrary box-checking process of enhancing the program. Convincing employees to add mediocre responsibilities is the equivalent of stealing from the student-athletes. I would rather them tell the athletes "you just aren't worth the money in out budget."
---
WEDNESDAY
KB Circuit
Swings
35x10
53x10
35x10
2 Arm Sqaut Press
35x5
53x5
35x5
2 Arm Press
35x5
53x10
35x10
2 Arm Squat
53x10
35x10
SL RDL
53x10
35x10
1 Arm Row
53x10
35x10
SATURDAY
Hand Stand Push-Up
Off 2 mats x3
Off 2 mats x2
Off 2 mats x1
Off 1 mat x3
x3
supersetted with:
Neutral Grip Chin-Up
Grip 1 x 5
Grip 2 x 5
Grip 0 x 5
Grip 1 x 5
Grip 2 x 5
Grip 0 x 5
Sprints
(4) 30s
Circuit x1
Grey band TKEs
Prone Band Curls
Up the rack push-ups
Ring Rows
Loading Comments...