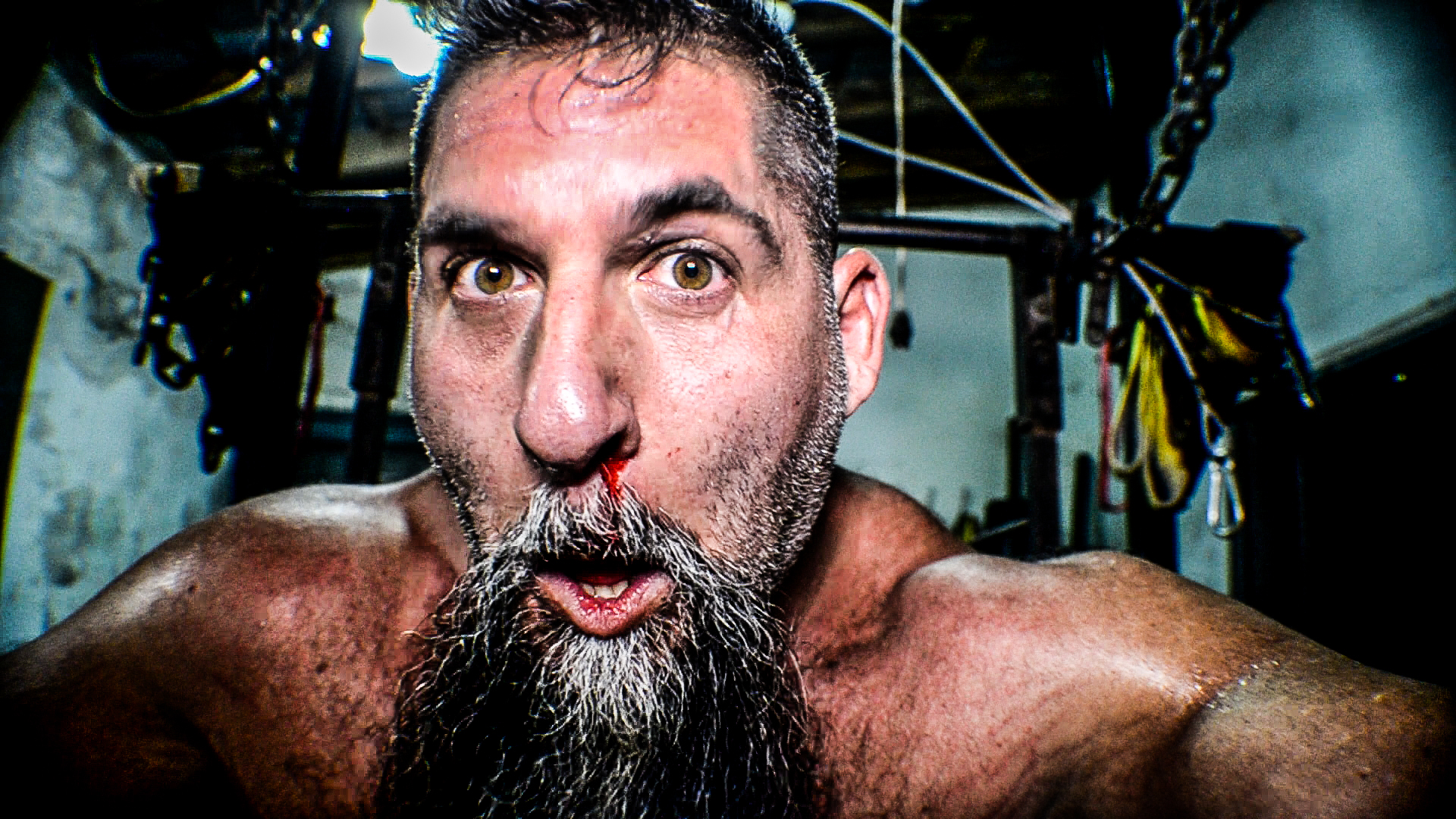 So I look down and I'm 3 weeks out from Aphrodite's Games and roughly 15 or so out from WSM Masters in NC, USA. I can feel the pressure already. We have sat down at home and tried to figure out how we can possibly afford the trip to get me there and that stress is beyond imaginable. Honestly, the amount of money needed just to get to The USA from Cyprus in December is outstanding...much less event hotels, rental cars, etc... My wife has done a good job at keeping me as relaxed as possible but I'm sure that my nerves about this are growing quickly on everyone.
So...I live on an island and that restricts me A LOT.
But...I live on an island, away from everyone else, and I have great training weather for most of the year (as long as you like it HOT).
Meet prep starts immediately!
Looking into Aphrodite's Games I've been told that the events will not be heavy HEAVY so I'm sure that there will be a technical and cardio portion to me doing well in the show. We can pretty much guarantee that most of the other athletes will not be as big (heavy) as I am, or as old, so they will be able to move faster and in better shape than me. Training has to be based on me getting better at what I am not best at right now.
Super Yoke:
I know that I can do well at Super Yoke at any contest. It has always been a solid event for me so the main thing is me not getting injured. Normally I wouldn't be concerned but my knees have been feeling the Yoke when I train it just a little bit so I'm not going to push things.
350 x 60'
460 x 60'
570 x 60'
I did pick up and make a short sprint with 615 to take it back to the start/finish line but stopped there
Car Deadlift
I don't know how heavy the car will be in the show but I expect that it will not be heavy (for me). My car, though it may be small, is HEAVY and balanced 50/50 in weight. Since I know that I will have my car to train with every week in training, we used it.
After warm ups
10 reps, and a hold, in 12 seconds.
At the contest I don't think that the weight will be heavier than my car but it will be heavier right off the floor and lighter at lockout. I really REALLY hope it isn't an event where I end up having to push over 30 reps for a win. If it is, I'll be sore and I'll have to have good cardio and great recovery to do well on the next event (day 2).
Power Stairs
Chris had the best time out of everyone on this event.
A lot of smart training and experience comes into play here. Deadlift strength isn't the only thing involved in being good at Power Stairs. If you've ever watched someone screw up the stairs you will notice that they make mistakes in a number of areas. Cardio and foot steps being major ones.
NOTE: I have no idea the contest weight or stair height or number of implements or stairs!
Nikos is a Weightlifter in Greece and he was so explosive with the implement that it FLEW!
275 Stair x 5
1 flip of tire
Stair x 5
up and down stairs x 1 run
Stair x 5
I will increase everything (including cardio) this next week then back down even more.
Ilya was either having a calf cramp, doing yoga, or completely got confused as to what a Prowler was.
Log Press
I have no idea if this will be max reps or max weight or what size log BUT I don't think it will be a 12 inch log.
1 motion singles up to 110/242
120 / 264 x 1 push press
Lawrence tried a new technique on Log Press. Didn't workout very well but he was using his head!
Deadlift
I need to hit 90% of my Training Max every week if possible. Single, double, triple...doesn't matter but I need to be ABLE to hit 90% of my Training Max now till January.
Solid easy 615 x 3 straight into a nose bleed.
I needed more protein for a training day but so much of my day is spent preparing for training, training, and working on Sundays that it is not easy to get in the protein needed. Everything else was there.