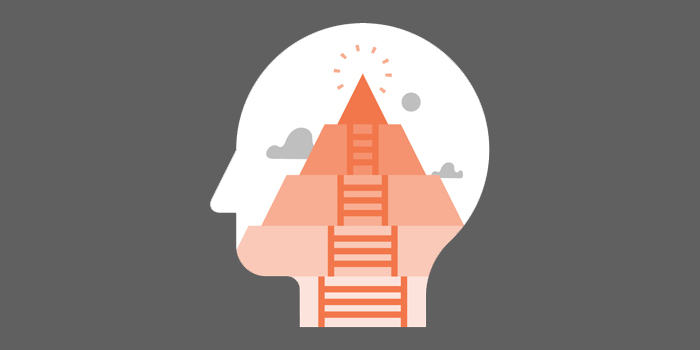 As I reflect on my seventeen-year powerlifting career–that, for now, has ended–I have come to a few conclusions. My best numbers, no matter how good, how big of a personal best, or where it ranked me, always left me with a slightly empty feeling.
You see, no matter the number I put on the board, there were always another five pounds to chase. I suppose that kept me going when numbers became stagnant, or injuries happened.
Looking back over my career, I squatted 800 pounds, bench pressed over 500 pounds, and deadlifted 800 pounds, but I was never fully satisfied. So I added more weight, checked more boxes, hit PRs, and still felt like something was missing.
I succeeded in my powerlifting meets, moved on to more advanced competitions, and consistently raised the bar for myself. And yet, I didn't feel successful.
When the Master Becomes the Coach
Ultimately, I felt more fulfilled training my clients and watching them flourish than I did competing or training. I loved watching my clients break PRs or hit goals they never thought they could achieve.
Helping someone achieve their goals was just as satisfying as my own training, and possibly more, since you have limited control. Internally, I always felt I had a certain potential and could have done more, but with a client, there are things I can't control.
I knew I would succeed if I put in my best effort, chose the hard exercises, ate the right foods, etc. I was aware of every detail and variable in my training. I had control, and that made it easier for me. When you don't have control of everything in a client's life, getting them to new heights is more difficult.
So why am I writing about my mindset and not feeling successful in my career? It is not that I don't feel I had success; it is more about how I classify what has happened and how I am now trying to fix this same mindset in my career.
Closing My Gym was Tough
In October 2017, I made the difficult decision to close my gym. It wasn't easy, but it was time for me to move on. I took a position in a company with no direct experience; it was risky, but I knew if I worked hard at it, I could be successful, just like in powerlifting.
I am thankful that the five managers interviewing me saw my potential and where I may go within the company. Like my powerlifting career, I feel indebted to these men who believed in me, just like Louie Simmons and the guys at Westside Barbell did when I was allowed to visit as a very green lifter in the early 2000s. Louie, along with guys like Gritter, Eskil, Bob Coe, and a few others, helped me quite a bit, and I felt I owed them my best efforts to reach as far as I could. I think the same with my hiring managers.
Every day at work, I try to be the best and create an atmosphere where our store is the best. I want to dominate our region and our industry. Achievements are great, and I need to keep an eye on goods sold, time in the store, and other indicators, but my hurry to climb through the next five manager levels is detrimental and frustrating mentally. I know I have not yet put in the work to gain the skills for another promotion. It will come only once I put in the necessary work.
Mindset Matters
I have approached my mindset at work a little differently in the last few weeks, and I wish I had done this with my training. Each day I still try to improve and do my best, but I do it with a sense of fulfillment, knowing I did my best. I focus on doing the work, learning, and improving rather than focusing on the next level. Once I have the necessary skills, I know I will level up. Just like training, numbers are not just given to you because you want them. You must do the work.
The great thing about weights is that there are always five more pounds to add to the bar. The bad thing about numbers is that more can be added. So no matter how you do on meet day, whether good or bad, you will want more. The meet-day achievements are great, and some may call you successful, but will you be fulfilled when you walk off the platform for the last time?
Conclusion
Be the lifter people are glad to have around, the ones who spot and load. Give more than you take. Be decent and willing to help those who know less than you. Those are the things that will give you a sense of fulfillment. No matter what I did on the platform, I always left thinking about the next five pounds that could go on the bar.
One of the Table Talk podcasts mentioned that people wouldn't remember your numbers, but they would remember how you treated them. The handout you gave, when you wrapped their knees or gave some positive words while spotting a first-time lifter at a meet. Those will show others how they can be a positive influence in powerlifting.
You may hit a PR or bomb out, which might determine success for that meet. But to be genuinely fulfilled from your time in the sport, it might not be related to any particular number.
Header image credit: stmool © 123rf.com
---

Matt Ladewski has been involved in the sport of powerlifting for over 20 years. As his pursuit of bigger numbers of his own has concluded, his attention has shifted to coaching his athletes, including a WPF and an AWPC champion. As a columnist for elitefts, Matt shares his training knowledge and experience as he writes about both his own training and the coaching of his athletes. Matt's best competition lifts include an 835-pound squat, a 550-pound bench press, and an 800-pound deadlift.