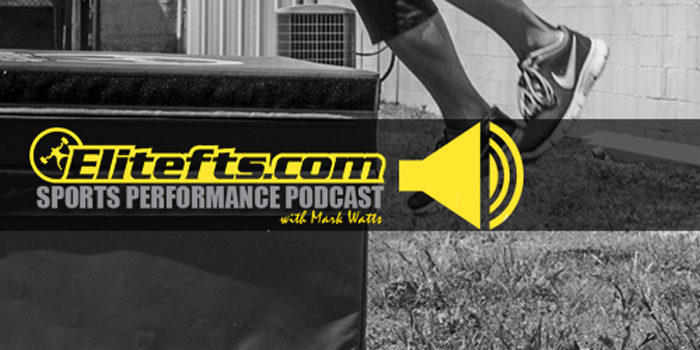 I'm not sure why it took me so long to get team elitefts Columnist Ashley Jones on the podcast.  Maybe it was his traveling schedule from Australia to Japan to New Zealand and back. Maybe it was the time difference. Regardless of the reason, it sure wasn't for a lack of interest.
When you read Ashley Jone's articles, you can't help but gain an appreciation for how much Jones's passion emanates through his writing. He hold nothing back when giving out his information and provides detailed programming and rationale from decades of experience. His following has expanded beyond the sport of Rugby and will benefit coaches of all levels of all sports.
Topic Covered in this Podcast
1. How Ashley Started in the Profession
2. Minimum Requirements for Training Athletes: Overseas vs the States
3. Misconception about Rugby Training; Rugby vs Rugby League vs American Football
4. Programming Considerations for Rugby
5. Assessments for Rugby Players
6. Differences Between In-Season and Off-Season Training for Rugby
7. Setting Up the Game Week In-Season
8. Developing A System for Workload, Based on the Individual
9. Similarities to NFL Coaching Philosophies
10. Technical vs Tactical vs Physical Preparation
11. Monitoring Conditioning and Speed Work
12. A More Creative Way to Implement Conditioning
13. Top-Ups to Address Biomotor Qualities
14. Strength Training for Rugby eBook
15. Advice for Young Coaches
16. Future Plans and How to Reach Ashley
Elitefts™ Sports Performance Podcast on iTunes
The Ashley Jones File
Ashley Jones is a rugby strength and conditioning coach who has worked with the elite of the game, having been employed by the Crusaders (Super XV competition), New Zealand All Blacks, and the Australian Wallabies over the last decade. He has been awarded an honorary position at Bond University in Australia as an Adjunct Assistant Professor. Jones has worked in the sports physical performance conditioning and fitness industries since 1978 and has worked in three professional sports (basketball, rugby league, and rugby union) across three countries (New Zealand, Australia, and Japan).
About the Book
New from International Strength and Conditioning Coach Ashley Jones.
Ash shares his thoughts and specific training modalities in a raw cut to the tin information packed bible.
No flashy graphics in this book, it is all about the information and the athletes.
With 89 A4 pages this e-book allows Ash to share much of his world class experience and hands on insights into over 35 years at the coal face of strength training.
Many of the world's best rugby players have trained under Ash's careful tuition including the All Blacks, Crusaders and Wallabies.
An absolute must read for strength and conditioning professionals working in rugby.