Coaching, Podcasts, Sports Performance, Sports Performance, Strength & Coaching
LISTEN: Major League Sports Performance in the Steel City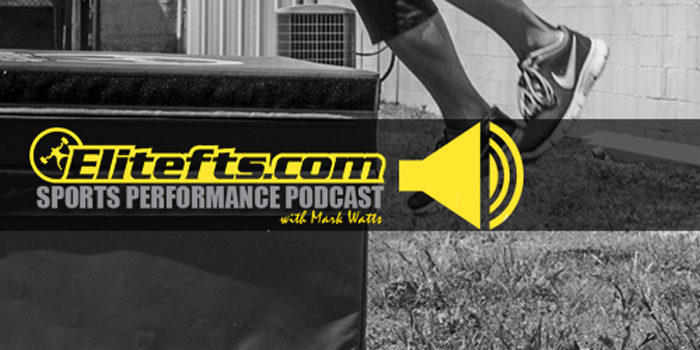 Carlo Alvarez, Coordinator of Sports Performance for the Pittsburgh Pirates
In 1979 I was six years old and my childhood memories consisted a lot of Steeler and Pirate games. That year, the Steelers and Pirates both won world championships.
That summer, I probably heard Kool & the Gang's "Celebration" and the Pirates adopted theme song "We are Family" from Sister Sledge about a half-million times that summer. Scenes of Willie Stargell, Dave Parker, Kent Tekulve, Bill Madlock, Omar Moreno, John Candelaria and their manager Check Tanner filled our lives and gave the entire city hope.
My family was a baseball family. My grandfather was a legend and coached baseball starting in 1947 and won the AAABA National Championship in 1965. They renamed Alton field Jim Rawe field and it was one of the proudest moments for our whole family. I am just glad he got to see it before he passed away in 1997. My uncles played ball and it is rumored that my Uncle Mic had the sickest pick-off move to 2nd for a left-hander in the history of the game. They grew up watching games at Forbes Field in oakland and Pittsburghers still talk about "The shot heard 'round the world" when Mazoroski hit one out in the bottom of the 9th to win the 1960 World Series.
Fast forward to 1989 and I am sitting in Three Rivers Stadium with about 58,000 fans watching them take on the Darrell Strawberry, Doc Gooden and the Mets. I was in the back of a Hum-V in Fort Bragg, NC when my boy Pete Long gave me the play-by-play and I found out that Barry Bonds didn't have the arm strength to throw out Sid "No Knees" Breem at the plate who scored from first. And that is why Bonds should never be in the hall of fame.
This past year, the energy in the city of Pittsburgh and the emotion that flowed from the best stadium in baseball, PNC Park, could not be denied. So where is all this going? Well, when I found out that one of the most respected strength & conditioning coaches I knew was hired by the Pirates to oversee the sports performance of the entire organization; I was elated.
Carlo Alvarez, has been a mentor to so many athletes and coaches and he take his expertise to the Steel City to overseas 14 strength coaches and build a foundation in an organization on the rise.
This interview encompasses the values and character that Coach Alvarez brings everyday and makes everyone around him better. Enjoy.
Topics included in the Podcast
1. Setting expectations
2. Spring Training organization
3. Communication trumps education
4. How baseball players have evolved
5. Reinforcing relationships with private sector coaches
6. Critical components of training at the high school level
7. Coach Alvarez's influences in coaching
8. How the field has changed in terms of methodology
9. Advice for young coaches in the field
The Carlo Alvarez File
Coordinator, Sports Performance
Pittsburgh Pirates
January 2014 – Present
Director, Strength & Conditioning
St. Xavier High School
January 2005 – December 2013
Head Coordinator, Strength and Conditioning
Cincinnati Reds
2002 – 2005
Asst. Coordinator, Strength and Conditioning
Cleveland Indians
2000 – 2002
Assistant, Strength and Conditioning
University of Notre Dame
1998 – 2000
Internship, Strength and Conditioning
University of Cincinnati
1996 – 1998
Head, Strength and Conditioning
St. Xavier High School
1996 – 1998
---
Loading Comments...