Coaching, Podcasts, Sports Performance, Sports Performance, Strength & Coaching
LISTEN: Tobias Jacobi Discusses Humility vs Ego, Sports Specialization, and Leadership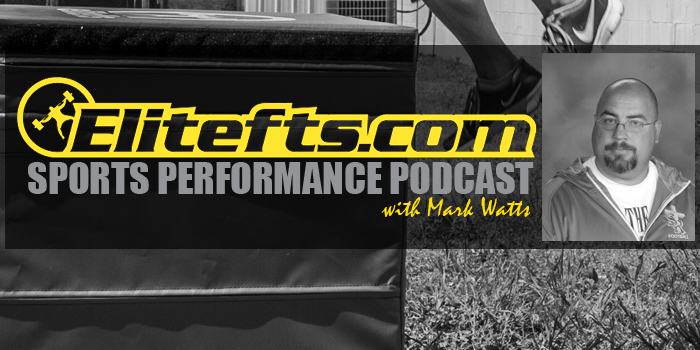 The first few months Tobi Jacobi was on the job at Kent State University, he held a one-day strength clinic. That was the first time I met him and was impressed with his work-ethic, his demeanor, and his passion for helping his athletes reach their goals. Coach Jacobi was intense when presenting and displayed a genuine desire to educate everyone at the clinic. It was obvious how much he wanted to give back to the profession.
Fast forward to almost 10 years later and I start to really understand where Tobi gets his tenacity and humility. Not many coaches can balance the all necessary ego of a coach with the humility to give credit where credit is due. One thing is certain in that Tobi Jacobi is grateful for all of the lessons he has learned in the profession. Some from mentors and some from hardships; the combination of experience and knowledge helped him make wise choices to overcome the obstacles that strength coaches often face.
At the end of the day, strength coaches are (or at least should be) judged by the positive impact they have and the meaningful relationships they build. Tobi Jacobi makes certain he lives and coaches by that mantra and his athletes benefit from it. Being confident enough to live unapologetically by your values is a character trait that not all coaches have the luxury to live by. For Coach Jacobi, it's the only way.
Topics Covered in This Podcast
The Journey
The Family Sacrifice
Gong from a Head Position
Dealing with Being Let Go
Humility
You Cannot Be Successful without an Ego
Becoming A Better Coach by Fitting in with Other Coaches
The Transition from College to High School
Training Multi-Sport Athletes
Parents vs Sport Coaches
Getting Kids Strong in Limited Time
As Little Specialization As Possible
Consistency is King
Box Squats for All Athletes
Chris Doyle and Programming
Assessments for Athletes
Coach Jacobi's 5 Specific Assessments
A Typical Training Week
Why Coach Jacobi Wants All His Athletes to Talk with Him
Taking Pride in Your Last Name
Implementing A Leadership Program
Communicating with Sport Coaches and Parents
Face-Time Is Vitally Important
Have the Best Interest of the Athlete in Mind
E-Mail Is the Devil
Get Out of the Weight Room
Advice for Young Coaches
Figure Out What You Don't Know and Learn It
Call or Visit the Best Coaches in the Industry
---
The Tobias Jacobi File
Tobias Jacobi is the Strength & Conditioning Coach at Strong Rock Christian School, where he is responsible for training all of the sports teams and conducting weight training classes for the high school age student. A part of Strong Rock since early 2014, Jacobi developed the training protocols for the Academy's weight training classes as well as the training programs for the Academy's athletic teams. Prior to joining Strong Rock, Jacobi spent 14 and a half years as a collegiate Strength & Conditioning Coach, where he worked with 23 different sports and seven different colleges from NAIA to Division 1 FBS.
-Bio courtesy NSCA
Strong Rock Christian School; May 2014 - Current
East Carolina University; January 2012-May 2014
Charleston Southern; May 2008-January 2012
Kent State; July 2006-April 2008
Western Carolina University; July 2002-July 2006
Elon University; June 2001-July 2002
North Carolina Chapel Hill; August 2000-May 2001
Cumberland University; November 1999-August 2000
Education

Cumberland University
B.S. Physical Education 2000
minor Health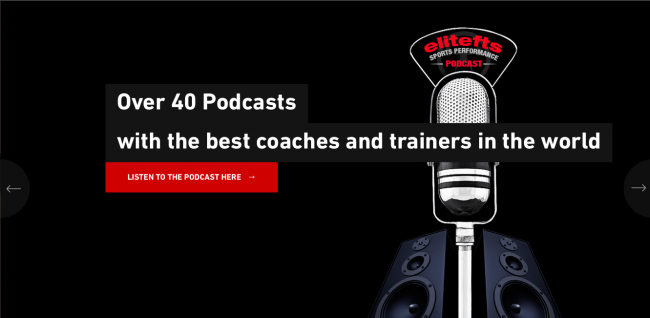 Loading Comments...