Coaching, Strength & Coaching, Video
WATCH: From Collegiate Defensive Lineman to NFL Fullback — Brian Saunders Transforms Roosevelt Nix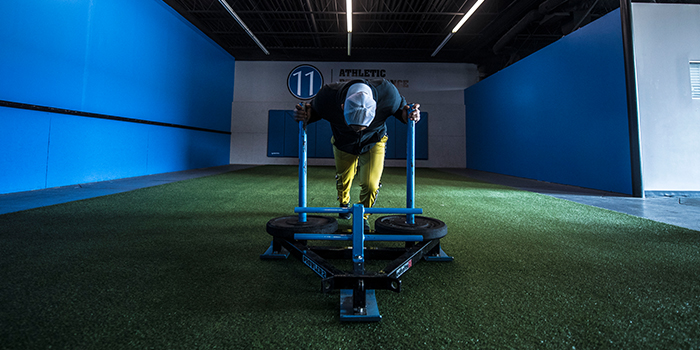 In February of this year, coming off a 2017 season in which he earned his first Pro Bowl selection, Roosevelt Nix signed a four-year contract extension with the Pittsburgh Steelers, committing to remain with the team through 2021. Though his incredible work ethic and skill may make it seem that Nix was destined for success in the NFL from day one, his journey to becoming starting fullback on one of the best teams in the NFL was not without challenges, setbacks, and doubt. After a historic career as a defensive lineman at Kent State University—during which he earned all-conference honors all four of his seasons and became the all-time school leader in career tackles for loss (65) and second all-time in career sacks (24)—Nix went undrafted in the 2014 NFL Draft. He went on to be signed by the Atlanta Falcons and then be quickly cut the very first day of camp. Nix might have been done with the Falcons, but he wasn't done with football. He wasn't ready to give up on the NFL — and he didn't.
---
RECENT: 4 Rules of Training Professional Athletes (with Off-Season Program Sample)
---
Which brings us to Brian Saunders, owner of 11athletics in Columbus, Ohio. Nix's agent, Alonzo Shavers, gave Saunders a phone call in 2014 and asked if he'd be willing to take on Nix's training to help him transform from defensive lineman to fullback and earn his way back into the NFL. Several weeks later, the two got to work. Now Nix is back in the NFL for his fourth season with the Steelers and his training relationship with Saunders continues.
In this video, Nix and Saunders share information about the training process and the ways they go about preparing Nix for the specific demands of his sport and position. Through a lot of movement creativity (Nix isn't a bar-loaded athletes, so he doesn't squat, deadlift, or do movements that load the spine), focus on work capacity (Nix must be able to quickly go from a heavy movement to core stabilization, and always be ready for contact), single-arm and single-leg exercises (especially the single-arm snatch and glute work), and constant communication (Saunders gives Nix an explanation of the purpose of every single part of the training session), Nix continues to thrive in the most competitive football league on earth.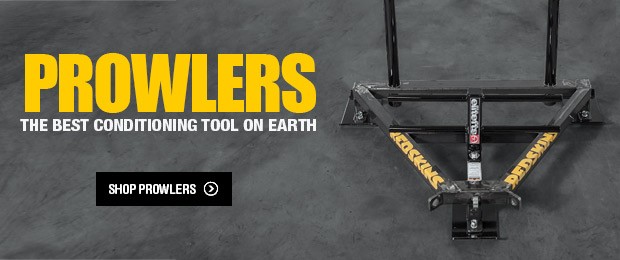 Loading Comments...