Coaching, Strength & Coaching, Video
WATCH: Phil Matusz 2018 elitefts Sports Performance Summit Presentation — The Performance Pathway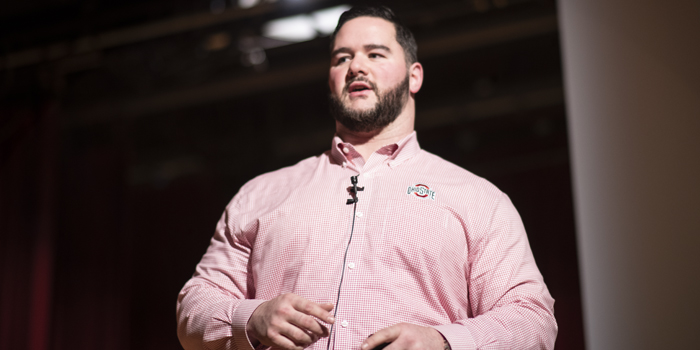 Our first series of videos from the 2018 elitefts Sports Performance Summit covered Jim Wendler's presentation on training for high school football players. Having shared Wendler's presentation in its entirety, we are now moving to another key presenter from the Sports Performance Summit: Phil Matusz. Matusz is the Associate Director of Strength and Conditioning for The Ohio State University football team, where he has been for four seasons now. He has been with the team for the 2014 College Football Playoff National Championship and for two Big Ten Conference Championships. In this video, the first portion of his presentation, Matusz discusses what his experience as a strength and conditioning coach means to him, and shares what he refers to as the "performance pathway."
Matusz begins by talking about the moment he was asked to speak at the elitefts Sports Performance Summit. In choosing his topic, he says that his main objective was to present something that really makes a difference with his athletes. He wanted to talk about something that truly matters when working with these collegiate athletes, who are 17 to 22 years old. Matusz says that these players have to be molded, especially in an environment like The Ohio State University, where there is immense pressure every year. And whether you're in a large environment or a small one, he says, you are a leader with your team and everyone you work with. As a leader, every day, every thing you do affects the experience of someone else. You are experienced every day by others. What is it like for those other people to experience you? For Matusz, this is the first thing to keep in mind while working with athletes.
Matusz then shares a video to demonstrate what his experience as a coach at The Ohio State University is all about. He talks about his passion as a coach and what it means to be part of a team with the goal set as the highest achievement possible every year. His message is that, as a leader, you have to be in check every single day. To further explain this, Matusz shares the system that he and his fellow coaches uses. Their performance pathway is based on the belief that leaders push the culture that drives the behavior that yields the results.
---
WATCH: Jim Wendler's 2018 elitefts Sports Performance Summit Presentation — Preparedness of Youth Athletes
---
The leadership template at Ohio State states that every single person is a leader in some way; you are a leader because your behavior impacts others. If you don't think you're a leader, you're wrong. And as a leader, it's your responsibility to earn trust. You have to find the way to build trust with your athletes. Coaches must then set clear standards with athletes. There should be no confusion about expectations or responsibilities. What time do you want them in the weight room? What is expected of them before the session? What is expected of them during the session? What is expected of them after the session? Matusz points out that lack of clarity causes more problems than anything else. Telling your athletes to be at the gym five minutes before the 6 AM training session is better than simply saying, "We're gonna train in the morning." Clarity goes the other direction, too: a coach must work hard to be sure they're fully understanding their athletes as well, and responding to them appropriately. With that clarity, you're able to set the right standards and then aspire to raise those standards.
With all of this in mind, Matusz talks about the power of one — the capabilities of a group of people who have come together. At Ohio State, the goal is to be the best, year in and year out. This means having the right people and having the right culture. Culture, Matusz says, is what you believe, how you behave, and the experiences you deliver to one another. Every single day that you enter your weight room, you influence every other person in that room. It's up to you to determine if you help build greatness in your group or not. For Matusz, it is the athletes and being able to help build them up that matters to him. How he wants others to experience him is based on his goal of growing his athletes.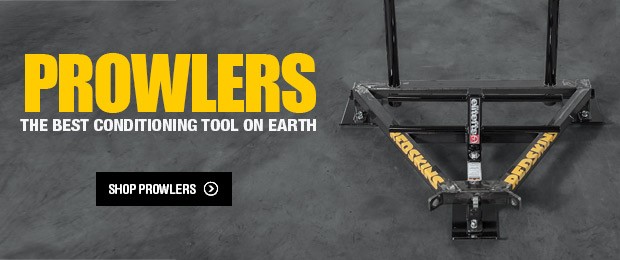 Loading Comments...