Motivation, Podcasts, Sports Performance, Sports Performance, Strength & Coaching
Elitefts Sports Performance Podcast (Episode 5)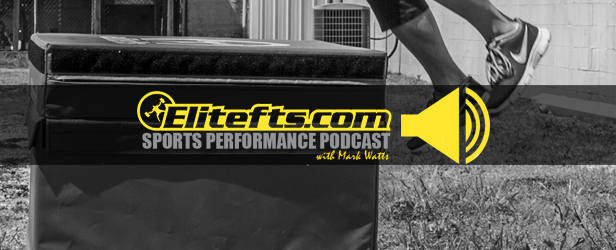 Interview with Todd Hamer
Head Strength & Conditioning Coach
Robert Morris University
There are coaches in our field who have made tremendous sacrifices to help their athletes and their assistants to improve in every aspect of their lives. Todd Hamer not only understands the importance of developing and mentoring student-athletes from a physical standpoint, but takes pride in facilitating them to make a positive impact in all facets of their maturing process.
Todd Hamer is a friend and mentor who is continually combining a global, life-long learning process with real-world experiences which have made him one of the wisest strength & conditioning coaches in our field. His track record of weight room management, long-term development of athletes, and the holistic preparation of assistant coaches is second to none.
I have invited Coach Hamer to speak at the Central Ohio Strength & Conditioning Clinic on three separate occasions and have watched him coach at Robert Morris University and at the elitefts™ Learn to Train seminars. There has not been an interaction with Todd that I have not learned something about coaching athletes, mentoring people, and bettering myself.
This is an interview we did together at the Learn to Train 7 Seminar in November of 2013.
---
Topics Covered in this Podcast
Balancing the training of so many sports at a smaller university.
Developing assistant coaches and preparing them for the next job.
The gap between the science of strength & conditioning and the practical application of it.
Being a thermometer versus being a thermostat in the weight room.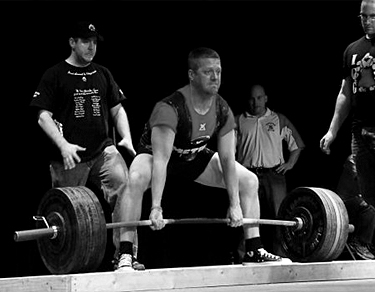 The 2013-14 athletic campaign marks the sixth season for Todd Hamer as head strength and conditioning coach at Robert Morris. Hamer is responsible for designing and implementing programs for each of RMU's 23 Division I intercollegiate sports.
Named head strength and conditioning coach in May of 2007, Hamer came to RMU from George Mason University, where he served in the same capacity since 2004. At George Mason, Hamer was responsible for the women's basketball, women's lacrosse, baseball, women's soccer, softball and women's track and field teams.
A graduate of Penn State with a Bachelor of Science degree, Hamer received a master's degree from Virginia Commonwealth University. Prior to George Mason, Hamer was the head strength and conditioning coach at Marist College from 2002 to 2004. He worked with each of the 23 intercollegiate programs for the Red Foxes and was also responsible for the day-to-day operations of the Marist College Fitness Center. Before taking the position at Marist, Hamer was an assistant strength & conditioning coach at The Citadel in Charlestown, South Carolina.
In August of 2001, Hamer worked as a graduate assistant for Virginia Commonwealth University. At VCU, he worked with soccer, field hockey, track and field and volleyball in all aspects of strength and conditioning. He also assisted in the design of a new 5,500-square foot weight room at VCU.
A native of Moon Township, Pa., Hamer is a competitive powerlifter and competed in the International Powerlifting Association National Championships in 2002. He continues to compete and won the 2001 USAPL Virginia State Championship. In addition, he is a competitive member of the International Power Lifting Association. His best lifts are 545 pounds for squat, 425 pounds for bench and 540 pounds for deadlift. He is a regular presenter for the National Strength and Conditioning Association (NSCA).
- Courtesy of Robert Morris University Sports Information
Elitefts™ Iron Subcultrue Podcast on iTunes
Loading Comments...