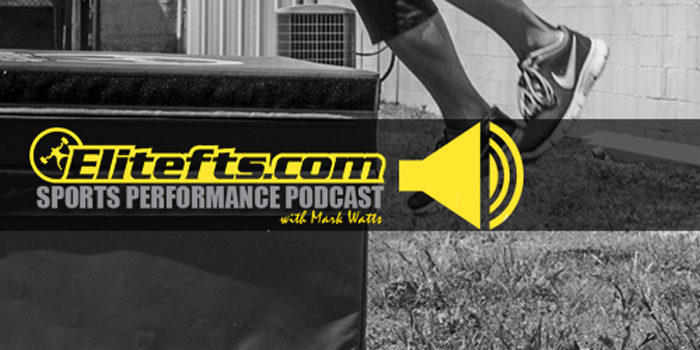 Dave Tate emailed the entire staff a link to a TED Talk a few months ago. The speaker at this TED Talk turned out to be one of my most recent guests on the Sports Performance Podcast. One thing we have all learned working for elitefts is that Dave never wants to wast our time with overly cliché, pseudo-motivational material that will not help the company or align with our core -values. After watching Simon Sinek talk about The Golden Circle, we realized his presentation summed up the core infrastructure of the values to a T.
There aren't a lot of things I read or listen to that truly impact my life. It is difficult to find the message that sincerely alters the way I think and perceive my environment in a more positive light. Simon Sinek is one of the few whose core concepts and beliefs resonate with such a vast majority. Leadership is a skill necessary for any team or business. Sinek has preached and lived by the selfless habits of what true leadership is, and we all can benefit.
Topics Covered in this Podcast
The Golden Circle for Coaches
Urgent at the Expense of the Important
How to Undersell and Over-Deliver When Getting Hired as a Coach
Why Chip Kelly May Be onto Something
Why People Believed in Martin Luther King Jr.
Leadership is a Skill and a Practice
Why Leaders Eat Last
Coaches Set the Tone for Any Team
Pitfalls as a Business Owner
The Three Most Important Aspects of Presenting
Elitefts™ Sports Performance Podcast on iTunes
---
About Simon Sinek
Simon Sinek is an unshakable optimist. He believes in a bright future and our ability to build it together.
Imagine a world where people wake up every day inspired to go to work, feel safe while they are there, and return home at the end of the day feeling fulfilled by the work they do, feeling that they have contributed to something greater than themselves.