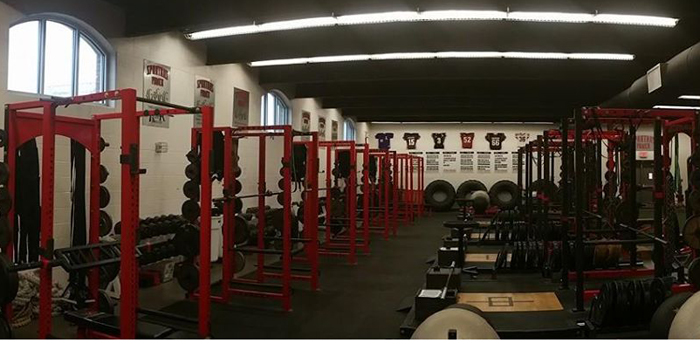 In 2012, Gary Schofield won the NSCA High School Strength and Conditioning Coach of the Year honor. Two years later, Greater Atlanta Christian School, where Schofield is the Director of Sports Performance, received the Strength of America Award from the same organization. Schofield is the first to admit those awards are not about him, but about the athletes he is able to interact with on a daily basis.
I have been privileged to see Gary present at multiple conferences and have gained a tremendous amount of knowledge from our correspondence. Coach Schofield has the rare combination of humility and wisdom when sharing all his experiences and knowledge.
The common theme that has solidified our friendship over the years is a common vision to empower our athletes and other coaches. Selfless sharing of ideas, mistakes, and the clarity to identify a rationale are characteristics you will always find in Gary Schofield.
Schofield is one of the most well-rounded coaches I have ever been around. This well-roundness does not stop at his equally thorough understanding of training, programming, and performance — his ability to understand athletes, coaches, and administrators with an equitable amount of compassion and conviction is a quality rarely seen in the agenda-based constructs of the fitness industry.
Topics in this Podcast
How Gary Schofield Started
From D3 Baseball to the NBA
Think Different, Make A Difference
High School Strength and Conditioning in the Southeast
A Typical
Adapting the Training for In-Season Athletes
Monitoring Athletes at the High School Level
What Gets Measured Matters
The Role of an Educator in a Physical Education Setting
Five Premises for Every High School Strength Coach
What Does a High School Plan Look Like?
Three Factors When Developing A Plan
Speed and Agility Progressions for Athletes
Rest and Recovery: The Best Thing Added to the Program
Four phases of Agility Training
Four Phases of Linear Speed Development
Sports Are Not Played for Sports; Sports Are Played for Scholarships
The Criticism of CrossFit. Why?
Coaches Rock, Experts Rule
Can't Have Impact Without Connection
Coach Schofield's Biggest Influences
---
Gary Schofield, Jr. ATC/L, CSCS

Director of Sports Performance Training - Greater Atlanta Christian School
NSCA Southeast Regional Coordinator
Director of Sports Performance Training, Gary Schofield is a nationally certified and state licensed athletic trainer (NATA) and strength & conditioning specialist (NSCA). Coach Schofield's unique background of athletic training and strength and conditioning has allowed him to coach and assist in the athletic development of athletes with teams and organizations such as the Atlanta Hawks (NBA), Georgia Force (Arena Football), Gwinnett Gladiators (ECHL), Atlanta Trojans (USBL), WCW Wrestling, Atlanta Silverbacks Pro Soccer (A-League), Georgia State Olympic Development Program, USA Track & Field Indoor Championships and many other pro and amateur organizations.
Also, he has worked individually with over 500 high school athletes that have gone on to NCAA D1 scholarships, over 100 professional athletes, and even 3 Olympians! Coach Schofield received a BS in Sports Medicine, with special emphasis in athletic training, from Marietta College (Ohio) in 1993. He continued his education with the graduate program in athletic training at Georgia State University. He served as an athletic trainer with Georgia Sports Medicine from 1994-95.
During that time he was also an assistant athletic trainer for the Atlanta Hawks (1994-1999) and WCW Wrestling (1995-1996). In 1997, Coach Schofield was named Director of Outpatient Physical Therapy at Eastside Medical Center and served in that role until co-founding a private training facility in 1999. Coach Schofield is a sought after speaker and has presented at several local, state, and regional clinics and conferences. He has hosted the NSCA Georgia Fall and Spring Conference's for the last three years. A GAC parent himself, he and his wife Amanda, son Brett (12) and daughter Savannah (5), live in McDonough, Georgia.