Rob English Conquers Adversity, Manufactures Next-Level Athletes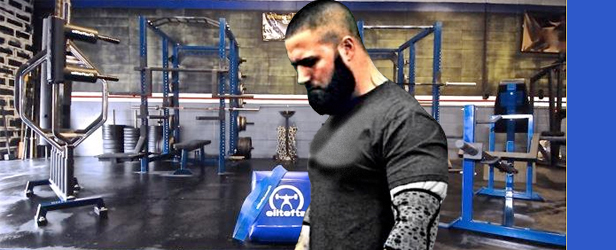 2012 was a difficult year for Rob English. He unexpectedly lost his job due to a business agreement gone awry, he was evicted from his home, and he spent most days in fear that his vehicle would be repossessed.
"When you're 27 years old and making a substantial amount of money, and then you go to $200 a week, you can't really pay your bills," English said.
English didn't have many options — or any at all. So when an old Marine buddy of his called with a job all the way across the country, English had to go. And he went.
"I just hit the road and drove 13 hours straight from Connecticut to Chicago," English said. "I hung out with a Marine there for nine days, then drove 18 hours straight, by myself, to Texas."
Although this move was an improvement from English's former unemployed-and-penniless status, it would be quite a while before any semblance of an easy life came around. Ten hours of manual labor each day on the Texas Gas Pipeline (which English described as "not the worst, but not the best, either") felt like an upgrade — but not much of one.
"There were days I was soaking wet with sweat," English said. "The work was in 115-degree weather with the welder right next to me, pushing off heat. I was leaning on hot steel all day."
The long work days spent laboring in excruciating heat were punctuated only by English's travel across the southern US — and the hope that there would be somewhere other than the car for him to sleep. Despite these hopes, and English's constant effort to make the most of his circumstances, it was not always the case that he found somewhere to rest at night.
"I was living in a trailer on the road and sometimes staying in hotel rooms," English said. "At one point I was sleeping in a shed in someone's back yard."
This all seems grim — and it arguably is. English went on, through nothing other than true grit and the reputation he had built as a personal trainer back in his Connecticut hometown, to pull himself out of this slump before reaching one full year of life in Texas. He, in the most literal sense possible, went from being a homeless man in fear of losing everything to being the founder and self-proclaimed shot caller of SPD Factory Strength and Conditioning.
But English's real story starts eight years earlier in 2004, when he entered the United States Marine Corps. He was 20 years old and barely out of high school.  It was here that he discovered his love for training.
"I went into the Marine Corps at 20 years old and 168 pounds," English said. "I came out of boot camp at 163 and continued to train for the five years I was part of the Marine Corps."
While in the Marines, English made a name for himself. Very quickly, he became a Black Belt Martial Arts Instructor, ran the Body Composition Program on his base, and was awarded the position of Combat Conditioning Specialist. He was granted a Staff Non-Commissioned Officers Billet (a position held by individuals with eight or more years of service) as a Corporal with only three years of service. All this time, English also continued to train himself.
"I was working 20-hour days sometimes and still finding the time to get up and go train on my own," English said. English served in each of his positions until 2009 when his brother, back in Connecticut, called with a proposal.
"My brother had just opened a gym," English said. "I came home to be his partner."
It all seemed to be going well for English. He had spent roughly five years in the Marine Corps, had been presented multiple honorable positions, and then returned home to continue his passion of personal training.
"When my brother and I were partners, I was the head coach," English said. "I was the sales manager and I was the operations manager."
Through his personal interaction with clients, English developed close relationships in the gym. "I did all of the small group programming and the individualized programming," English said.
Things were moving seamlessly for English. He built up a committed clientele that advanced his work life, and his relationship with his girlfriend became more serious. Both professionally and personally, it seemed English had everything figured out.
But then, English's near-dream life came to a screeching halt.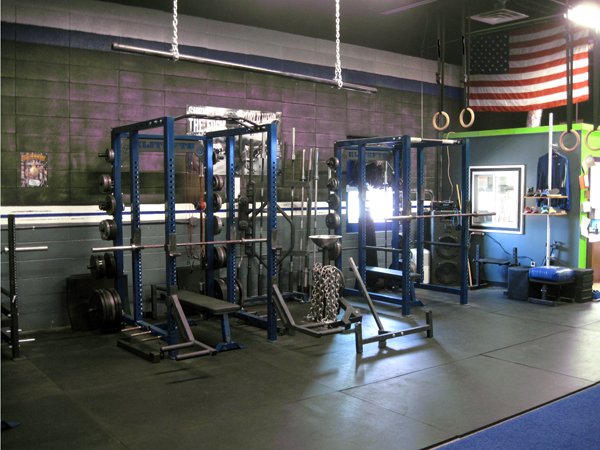 "Combining business and family doesn't always work out," English said. "I left my brother."
The brothers split, but English is the one who had to go. Although the two have worked out their problems since (English described their current relationship as "civil, but it is what it is"), the separation left English unemployed, with bills piling. He had lost nearly everything. This is when English's phone rang, with a call from his fellow Marine. The friend offered English work on the Texas pipeline.
"He couldn't have called at a better time," English said. "I told my girlfriend Kristy, 'I've got to do this. I can't seem to come up with anything else right now.'"
English immediately made the cross-country drive to Texas and began to work on the pipeline. The labor was challenging and the conditions far from ideal, but they were his only option at the time.
"Opening my own facility was going through my mind, but I just didn't know how I was going to do it," English said. "I had all these ideas running through my head that if I could get one investor, who would it be? How would I pay them back?"
Despite having been out of the personal training game for nearly a year, English continued to get calls from former clients. He even worked with the owner of Flex Gym in Victoria, Texas to revamp their training culture. He continued to train, even if it meant commuting to distant gyms or doing his travel workouts that he called "Trailer Park Training."
By March 2013, however, the work started to dry up. English's time with the pipeline came to an end, though he continued to search for work. He made it all the way to Louisiana and still had nothing.
"I was running out of money and I was living in a shed," English said. It was time for a change. "I had all these clients calling me and I thought, 'Well, I can go broke down here and not have anybody, or I can go back to Connecticut with the little money I have and try to figure something out,'" English said.
He began to compile a list of former clients he believed would follow him to a new facility, and made a proposition.
"If I could get 10 or 15 small investors I could have them put up money to essentially pay for their membership, but really buy equipment," English said. The response was positive, and English pursued the project.
"I got enough people to start and it took me about two months to find a place," English said. "When I got back I was living with my girlfriend. Thank God for her; I wouldn't be where I am if it weren't for her."
With all the beginning trials of starting SPD Factory now behind him, English still today strives to improve his facility and the lives of his clients. One client in particular with whom English has developed a close personal relationship is a 70-year-old man by the name of David, who suffers from Parkinson's disease.
"It's really cool to watch him get better when he's supposed to be getting worse," English said. "Parkinson's is a progressively worse disease. He's getting better, and it's due to the fact that he's working. He's training."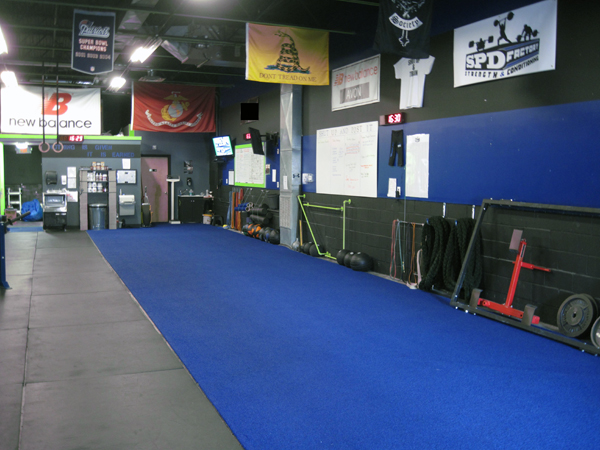 You can find out more about Rob English and SPD Factory through the facility website, www.spdfactory.com. On any typical day, clients (who are required to be at least of high school age) can choose to perform either the strength or the conditioning programs English writes on the board of SPD Factory. He also offers personalized programming and general (or open-gym style) training.
Loading Comments...