Michigan Barbell Establishes Itself as State Powerlifting Hub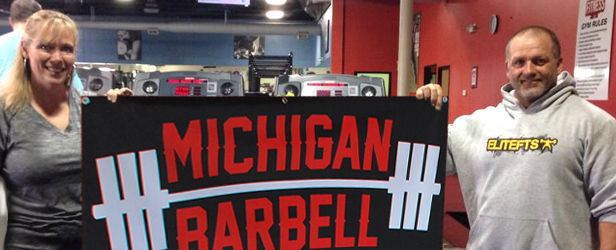 This industry is growing. Last week, the National Pro Grid League (NPGL) unveiled its strongest-yet marketing content, designed to promote its fitness league. It suggests direct competition with the CrossFit Games. The NCAA this year passed a new regulation that requires collegiate strength and conditioning coaches have certification credentials through the NSCA or CSCCa. The WPC World Championships will be held in Florida this November, with as large of an American pool of competitors as ever. With the combination of these things, the number of individuals that invest their lives into this industry grows daily. Growth means change — but will the change be positive?
By all measures, strength and conditioning is headed toward an era that not only builds mainstream interest but also celebrates proper qualifications of coaches and trainers. The most significant thing that has stood in the way of this evolution in the industry is the disparity between vocations and interests; training serious athletes should be done by people that are qualified, not by stockbrokers investing in a mid-life crisis career change. Despite what the Internet may seem to tell us all, unity is near. And when it comes, great things are going to happen — for everyone.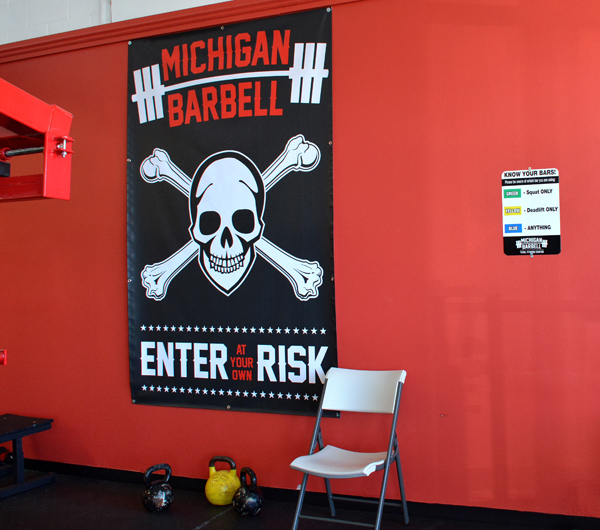 In Howell, Michigan, Heather Spitler is a step ahead of the trend. Spitler is the owner of Total Fitness Center and Michigan Barbell, a joint facility she purchased in 2011.
"We bought the former owner out and took the gym over totally," Spitler said.
Ken Richardson, advisor of Michigan Barbell and manager of the facility's development and upkeep, has an especially insightful perspective on the strength and conditioning culture. He spent several of his young years as an amateur bodybuilder before becoming profoundly immersed in the powerlifting culture. As a photographer with well-exposed work, Ken has for many years contributed to industry-leading magazines and publications, including extensive collaboration on multiple elitefts™ features.
Richardson's close relationship with many big names in the sport of powerlifting, as well as his own impressive competition-history, is what led Spitler to enlist him in Michigan Barbell.
"Spitler needed a face for powerlifting," Richardson said. "Being a powerlifter at heart for 35 years, I jumped at the chance."
Through Richardson's work, Michigan Barbell became more than simply a group of lifters that gathered in Total Fitness Center.
Now, the facility is positioned so that Michigan Barbell has it's own 2000-square-foot area within Total Fitness Area. What was once a space sub-leased to a Jiu-Jitsu instructor is now home to the XXX Powerlifting Team, who will be sending multiple lifters to WPC World's this November. The cultural discrepancy between the two — Michigan Barbell and Total Fitness Center — is evident upon entering the interior door of Michigan Barbell. As you walk in, the music is louder, the lifters are larger, and the teamwork is undeniable.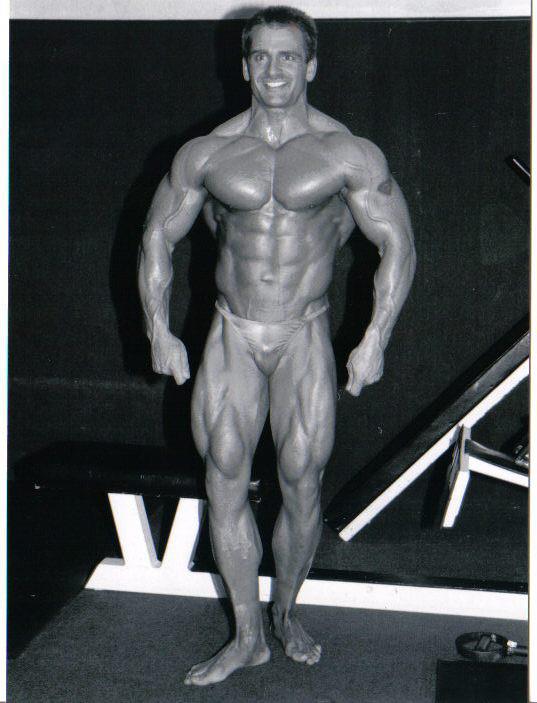 "You go through Total Fitness Center to get to Michigan Barbell," Spitler said. "In Total Fitness Center we've got Zumba classes and cardio, but Michigan Barbell is the hardcore lifting gym."
The progress that is being made in Total Fitness Center and Michigan Barbell is not about weightlifting success. Their greatest accomplishment is the consolidation of vocations that elsewhere are pitted against one another. Nowhere in Total Fitness Center or Michigan Barbell will you find a negative word spoken of CrossFit, of multi-ply powerlifters, of let's-get-fit soccer mom's, or even of the local high school kid that just wants big arms.
"We have a mom and son that wandered [into Michigan Barbell] one day thinking of benching," Spitler said. "One of the XXX guys came over and said, 'No, no, no. Take hold of the bar like this' and then started doing a training session on proper bench form for this kid."
Likewise, the often-tense interaction between CrossFit followers and other serious lifters is rendered impotent inside the walls of Michigan Barbell.
"We have one gal who is a CrossFitter," Spitler said. "She mainly has been on the Total Fitness side [where we installed an erect-a-rack] but ended up wandering over to Michigan Barbell.
"She told me, 'you know, I was a little nervous that I'd be told to leave because I was a CrossFitter, but they said 'Come on over. We're doing deadlift today; you've got to do these with us.'"
This is not the first time Richardson (or Spitler) has seen a transformation of fitness norms. Total Fitness Center claims that their identity is as an, "old school gym with a new school feel."
"Old school goes way back," Richardson said. "I actually was squatting back when we had the old car rims with squat poles welded to them."
Michigan Barbell holds on to many of these old-school ideals that are sometimes hard to find in the current era of commercial-gym success.
"You can use chalk; you can get the floor dirty; you can play your own music. Nobody's going to come in and tell you to turn your music down," Richardson said.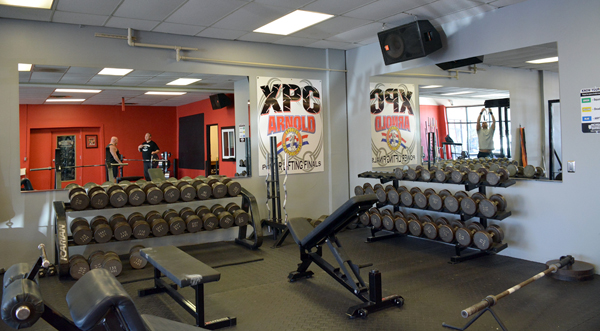 The new-school aspect comes from innovative equipment.
"The new school is all of the different types of bars in Michigan Barbell," Spitler said. "We have color-coded them. Red for bench only, yellow for squat only, blue for the Texas squat bar which can be used for any lift, and green for deadlift only."
These specialty bars and modernized pieces of equipment appeal to athletes and weightlifters who gain a training edge from benefits such as increased stability in a squat bar or improved knurling and greater bend in a deadlift bar. These kinds of benefits allow the members of Michigan Barbell to exercise with increased efficiency and safety.
"Us old hardcore guys that just bench, squat, and deadlift, are more than willing to teach all these youngsters what we learned over the years," Richardson said. "I love competing, but at 55 I'm kind of at that point where I've got maybe one left in me.
"I would get as much satisfaction out of teaching some young kid how to squat, bench, deadlift, and [to] pass on what I've learned."
And that's what Richardson's trying to do.
"I'm training with a figure competitor now who wants to put on some size in the offseason," Richardson said. "I got her squatting, benching, and deadlifting, and [the other day she tried to get on a pair of Metal briefs.
"We're getting people watching what the old school guys are doing. So we bring them in and say, 'come on over, you can try anything with us.'"
That's where Total Fitness Center and Michigan Barbell find their purpose: saying to anyone of any background, "you can try anything with us."
Richardson and Spitler have overcome the urge to shrug their shoulders and say, "it is what it is" about the unrest in the weight training culture. Seldom do we see individuals work toward actively changing cultural trends for the better. But at Total Fitness Center and Michigan Barbell, they're doing just that. We hope the rest of the industry will follow.
Some elitefts™ equipment in Total Fitness Center and Michigan Barbell:

Loading Comments...