I'm Too Young to Be This Damn Old: Expectations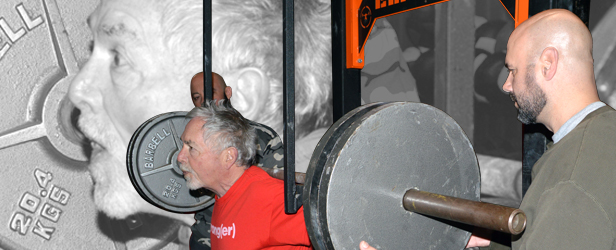 What's up?
How many time a day are you greeted with that expression? How do you respond? It often depends on your mood, the time of day, or your present circumstances. I've devised some answers for certain age groups and then I'll tell you my answer.
Ages 18 to 30
"Beers consumed, testosterone, women bedded, point spreads, wings eaten, concerts attended..."
Ages 35 to 50
"Raw materials, cost of doing business, labor, shipping, blood pressure, ulcers, cholesterol, kid's shoes, kid's athletic equipment, travel for travel team, school fees, tuition, alimony..."
Ages 55+
"Rent, medical costs, food costs, sugar, PSI, blood pressure, cholesterol, heart rate..."
My answer has been and now is—expectations. Yes, I'm a glass "half-full" person. Not a cockeyed optimist but an optimistic realist. I'm surrounded by glass "half-empty" people—my wife, my brother, and my best friend. They keep me grounded. They keep me from being so gullible, from believing everything I'm told. In turn, I keep them from believing that the world will end any minute. After all, neither of them has ever had a good day. I assure them that the sun will come up tomorrow, that things aren't as bad as they perceive. You're probably thinking, what the hell does all this have to do with powerlifting? I know you said it. I heard you.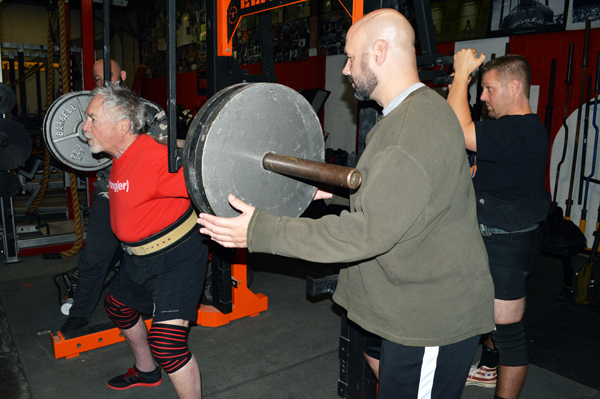 No matter where we gauge how much water is in the glass, whether we are by nature optimistic or pessimistic, what do we do when we hit a PR? We love it, we appreciate it, and we immediately envision a new PR. Before we have a chance to appreciate the magnitude of what we've done, our expectations create a new PR in our mind. As we progress, former PRs are done for reps and new PRs instantly take their place.
At my age, I think my chances of reaching elite status in any federation are slim to none, although that would be a dream of mine. While bad news, that is also good news. As an elite lifter, PRs are fewer and further between. As we reach our genetic potential and the limits of our strength, PRs occur with a tweak of technique or a tweak of the muscle between our ears. They are sometimes years apart.
As a beginner and now as an intermediate (as I consider myself), PRs are a little more frequent. They come fast and furious as a beginner, ramping the enthusiasm to continue. And as we continue, PRs get further apart. Working on weaknesses, adjusting technique, and working on areas or exercises we don't like all help to increase the frequency of PRs. Of course, the biggest single limiting factor is our mind. If we think we can or we think we can't, we are right. We can't let our minds limit our PRs. As we've said, what was a PR a year ago is now being done for reps. Your goal PR will be done for reps soon enough and new PRs will replace them. You can't let anything limit what you can do. You can exceed your own ability and mental image of yourself. Powerlifting is more than just being strong. So the next time you're asked what's up, how will you respond?
Loading Comments...