Interview with Ricky Daman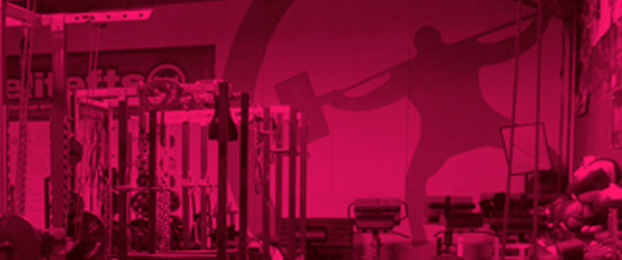 ZE: Ricky, thanks for the time brother. Give us a quick introduction on who you are, what you do, where you're from, and what's going on with you today?
RD: My name is Rick Daman. I'm from Rochester, Pennsylvania, about 25 minutes north of Pittsburgh. I own Daman's Strength Training in Monaca, Pennsylvania. I just opened my doors on November 30. I train serious high school and college athletes, police/military, and combat athletes, both male and female during the evening hours. Each athlete who trains goes through a trial workout and will be grouped with other like-minded athletes. It was lots of hard work getting the doors open.
ZE: What would you say were the top five things or resources you applied to get your gym to become a reality, all the way back to when running your own gym was a vision?
RD: My number one thing was building a clientele without a roof. I was training athletes for free out of the gym at the high school where I coach football. They all train with me today at my new gym. The number two thing would have to be Facebook. The number of connections you can make on there is unbelievable, especially if you only train young athletes. You can post videos, pictures, and send messages. Young athletes see those on a daily basis.
The number three thing is you must have a mentor. I've made a great connection with Zach Even-Esh (thanks Zach!). Traveling to Edison, New Jersey, for seminars and training really got me on my feet. It gave me a ton of confidence in my training and business knowledge. The number four thing is where to purchase equipment. I was on Craigslist like it was my job. I found anything and everything I thought I needed to help get my gym started. And my number five thing is you must hustle. You have to hustle and put everything you have into getting a gym started. It's not easy. If you're a determined person, you'll find it to be a true test of how tough you really are.
ZE: How are you finding clients and/or prospects for your gym? What has worked best, and what hasn't worked well?
RD: I was making rapports with local athletes through Facebook before I opened my gym. Once I opened up, I had five athletes ready to join. So I started off on the right foot. Now, these athletes have friends who want to train, but I keep it only to serious athletes who have a desire to perform better. I don't really get athletes from my website. It's more from word of mouth or doing free seminars. I put a strength seminar on for a local mixed martial arts gym. It rocked! I'm now training four of the guys that came to the seminar. Get out and hand out flyers, and make sure you have business cards on you at all times. Also, try to offer free trial workouts.

ZE: Now that you have your gym opened up for business, what are your plans of action to make your business grow?
RD: My number one goal is to concentrate on getting athletes in the door and training. I have a set number of athletes that I want to get. After I accomplish this, I want to start to put together seminars for area coaches. I would like to start this by March or April.
I also want to get more teams in the doors for strength seminars. I want to see schools get the big picture on training and understand the importance of proper strength training. Everyone wants to have the strongest players, but if you haven't built any mental toughness, you can throw those numbers out the window. Our football team at Rochester high school doesn't have the biggest or strongest players. The one thing that separates us is our players have built mental toughness during the off-season.
Elite Fitness Systems strives to be a recognized leader in the strength training industry by providing the highest quality strength training products and services while providing the highest level of customer service in the industry. For the best training equipment, information, and accessories, visit us at www.EliteFTS.com.
Loading Comments...