Motivation, Podcasts, Sports Performance, Strength & Coaching, Team & Guest
The No BullSh*t Podcast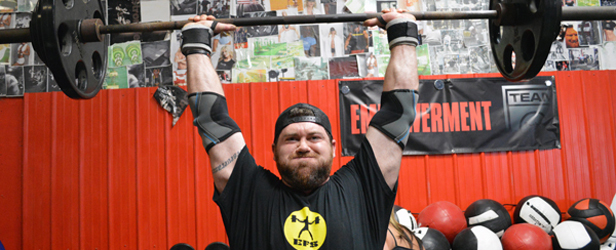 After reading David Allen's articles on elitefts.com, I knew we had commonalities in our basic philosophies. When I finally got to meet David at the elitefts™ Learn To Train 6 Seminar, that assumption was verified. David has the uncanny ability to relate to a wide variety of coaches, lifters, and clients. He has forged NBS Fitness into one of the top training facilities in the country, let alone in his hometown of Memphis, Tennessee.
David Allen has used the building blocks from his athletic experience as a college football player, his tutelage under legendary coaches like Tommy Moffit and Gayle Hatch, and his personal experiences as a personal trainer to develop his coaching philosophy. That philosophy has allowed David to become one of the most adaptable trainers, coaches, and writers you will ever meet.
This fact is probably why David Allen is able to connect so well with his clients, team members, and staff.  He has drawn from such a variety of experiences and used that to benefit every coach, athlete, and client he is in contact with. Whether it is lifting technique, programming, coaching, nutrition, or business; David Allen is a tremendous resource and has a lot to offer anyone who wants to be better.
Topics in this Podcast Include:
How David got started in the industry
The D2 strength and conditioning experience
Being an SEC strength coach
Thoughts on the Olympic lifts
Transitioning to the private sector
Adapting training to the athlete's needs
Youth and high school sports culture
Lessons learned from owning a business
Staff Development
A unique, three-step hiring process
Screening clients
Setting up your own facility
Loading Comments...