The Voyeur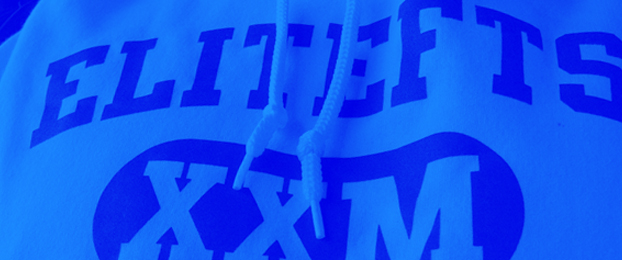 Stealth like I maneuver to get into position. I always feel somewhat anxious and nervous because I know security cameras abound but I am agile and cunning like a human Rikki Tikki Tavi. Part of the thrill is to get away with what I am doing without being sighted and caught with my pants down. It is difficult for me to camouflage myself because of the surroundings, but my demeanor and incognito approach generally works. What I see shocks and somewhat disgusts me, but at the same time I am satisfied because I view what came to observe. There was pumping galore and blood engorging flesh. Sweat poured everywhere and squeals, shrieks, and animalistic grunts echoed throughout. That's right. This is high school weightlifting at its finest. I got your attention so you may as well read the rest of the story.
My reason for writing is to convey to the reader in my usual sarcastic manner common training and coaching mistakes I see in our average high school weight room in the Midwest. These are my observations and they may not necessarily jive with everyone's. I am not a yoda, guru, or svengali. However, I am in the trenches and I am privy to what goes on in the bowels of the high school weight room as well as the bowels of an average coach's mind, if you get my drift.
Numero uno on my list of things that make you go hmmm… is the overwhelming belief that lower back training is dangerous and should be avoided at all costs. Americans seem to have a love/hate affair with back pain and the resulting troubles associated with it because it allows for stress relief and the ability to always have a cop out. After all, who's going to question your bad back? The back serves as the dumping ground for all stress that cannot be aimed at the real target. Displacement at its finest. An excellent book on the topic of back pain and how to cure it is Healing Back Pain by Dr. John Sarno. Decades ago the main complaint in the US was stomach problems. With the advent of antacids and the like stomach ailments were curtailed, so Americans chose the back as the replacement. This, in my opinion, has led to a society that fears anything that may induce back pain. So, it is like pissing in the wind to try to encourage coaches to choose exercises that strengthen the lumbar region. Coaches fear reprisals by parents and in many cases lawsuits. In an effort to keep an ill informed public content, coaches have actually created a situation where their athletes will be more susceptible to injury and will generally have weakened core strength which is vital for peak athletic performance. For me, a consistent experience is athletes of both genders whining about their lower back after doing an exercise to strengthen it. Why do they not cry and complain after a good bicep or tricep pump?
Weight belts are the panaceas for all that is bad in the high school weight room. Slap some of that brown leather around your waist and it is like Mr. Kent emerging from a phone booth with his giant letter S and a flowing red cape. Rather than strengthening the lower back and core it apparently is much simpler to put on the oversized belt sent from Mt. Olympus to solve all problems. How many times have I heard a coach say that their ass is covered because their athletes wear belts? Plenty! Oh yeah, the belt also serves as a handy dandy spotting device. For instance, if lil Johnny cannot ascend off his bungee cord, (I will get to this later) his partner will use the belt to pull him up. Often, I see athletes actually holding onto the belt of their lifting partner during the entire movement in order to allow his buddy to perform the lift. Not to be outdone, I have witnessed spotters holding on the belt during a clean or a snatch. Hopefully you can agree that this is preposterous and borderline criminal. Whenever a lifter is failing due to the lack of lower back strength, the coach teaches the spotters to actually aid the lifter through the sticking point and thus the lifter never improves where they need to. It never dawns on them to target the weak area, but rather they choose to work around it and this in turn causes more long term problems.
Hear ye, hear ye, it is by decree that the following must be abided by or penalty will result: The reverse hyper should be done with no more than fifty pounds on the machine for resistance and the reps should be in slow motion during the lowering phase. This is, believe it or not, what the coaches decided for a majority of the teams at our high school. Where did they arrive at this? Beats me. They were given the instructional tape, but later I found out they scoffed at it and ridiculed the individuals who made it. We all know who made it, but this did nothing to deter the experts from devising their own unique approach to the once useful and revered reverse hyper machine.
Ballerinas pirouetting so gracefully as emo plays on the local college station. I have not deviated from my article. This is how I would describe our players when they perform a band squat. You see, it is most beneficial to only have tension at the very top of the movement. Done in this manner, not only is a squat performed, but two birds are killed with one stone because a toe raise for the calves is also incorporated in this superb exercise. This also enhances the life of the green band. It is pertinent to not go below parallel when doing box squats. Local chiropractors have instilled the idea that squats are bad for the knees and should be avoided. Boxes are to be used for propulsion purposes only. There is no such thing as dynamic squatting. A majority of the time bungee cords are stretched across the rack indicating where parallel supposedly is. However, this approach is flawed because the lifter will actually be two to three inches above parallel. Try it for yourself and see. The only reason squats are performed at all is because of the magical band of leather that holds everything into place and deflects all things evil similar to Wonder Woman's wrist bracelets.
You want more? You can't handle the truth. I will end by touching on a few more areas that make my a—hole pucker. Quasimoto would feel quite at home in our place because a majority of our players are hunchbacked and stoop shouldered due to the lack of any back training to coincide with the excessive bench pressing and shoulder pressing. The mainstay in our weight room for back training is the lat pull-down done to the rear so the lifter can shorten the range and motion and shrug up to meet the bar. A unique situation has arisen whereas lifters can handle the stack on pull-downs, but can't perform a pull-up correctly. Rowing is for the sissies that go to Ivy League schools. Our players I have discovered recently also are devoid of tricep strength. They cannot lift more off a 3 board as compared to off the chest. Of course, when I train them I do not allow them to sink, heave, or hump the bar off the chest. I am scoffed at when I tell the athletes they lift too slow. There is no intensity. None of our coaches lift in-season. They adhere to a westernized periodization approach that serves to make their players weakest as the season gets going. Plyos are misused and treated like they are for cardio only. I could go on and on, but I chose not exceed my self imposed word quota per article.
You may be pondering why I choose to be a voyeur and do not intervene. I can assure you I have tried for years. Needless to say, it is frustrating and at times demeaning for me because I feel as though I have knowledge to offer, yet I am treated as a leper. It would take another article to explain why I believe coaches choose to do this throughout the US. My situation is not unique. Mr. Tate has asked me to write about how I train high school athletes at my home gym and when I coach track. I will finally get to that in my next installment.
Loading Comments...