LISTEN: Table Talk Podcast Clip — Dizenzo Gains 28 Pounds in 24 Hours and Wendler Makes Fun of Him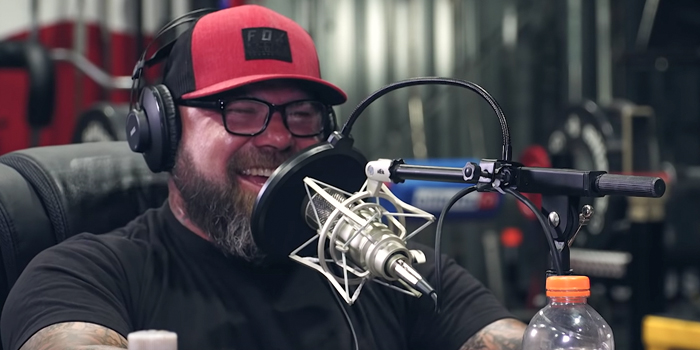 From 242 pounds to 270 pounds in only 24 hours!
Vincent Dizenzo dropped 18 pounds to reach 242 and was 270 the next day. Inspired by JM Blakley's infamous huge weight class fluctuations, Vincent Dizenzo once competed in four different weight class in one year, benching in the top-10 every time.
Down memory lane: A nice long drive starting at 5 a.m. Vincent and Matt Rhodes were on the road to New York IPA Nationals. With Vincent bundled up in sweats and the heat cranked to full to sweat out his last pounds, he managed to sweat it all out through their long, body odor filled drive. After his successful weigh-in, he did what every classic powerlifter has done and went to the nastiest motel he could find so a friend of a friend with a modicum of medical-related experience could give him an IV to rehydrate. After a couple of missed pokes and minor blood spills, he was good to go on his homemade rehydration procedure. Cruising to the diner, Vincent was now simultaneously driving and rehydrating with his IV bag hanging from the "oh shit" handle to find an extra greasy diner for their refuel meal.
After Vincent lost his brother from complications due to gastric bypass he realized the super heavyweight weight-class might not be his home forever. He went from super heavyweight to 308, from 308 to 275, until he made it to 198. He thinks that having a set date of a competition and motivation to reach each incremental change while also focusing on performance helped get around the big mental hurdles that most dieters face. It was a lot easier to focus on his powerlifting meet than trying to think about how if he didn't lose 100 pounds how his health might be at risk.
Text By Mason Nowak
---
Loading Comments...