Clips, Podcasts, Strength & Coaching
LISTEN: Table Talk Podcast Clip — Why Strength Coaches are D-Bags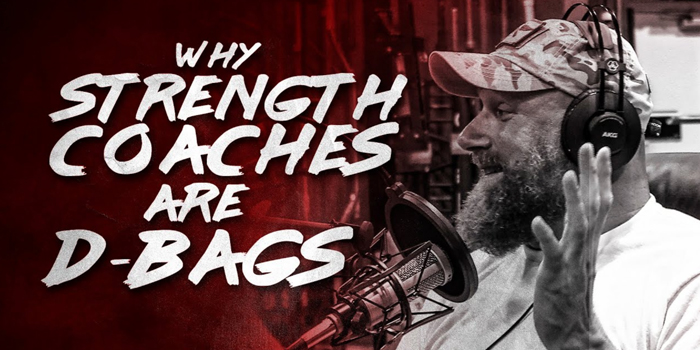 Matt Rhodes admits that he's one of those douchebag coaches. It's how strength coaches present themselves to everyone else.
"We look like the kids. We act like the kids. Why would people take us seriously?"
Even in dealing with the head coach, strength coaches might get in their faces and talk aggressively.
"If we act like an idiot, we're going to be treated like an idiot."
Matt implores his fellow strength coaches to stop showing up to staff meetings in T-shirts and shorts. Change it up to a nice polo and khakis. It's not that hard.
When you talk to a coach, you can't yell in their faces. You need to have better communication skills than that.
It doesn't matter if you know your job better than anyone else on campus does. If you don't present yourself or behave appropriately, it doesn't matter. You won't earn the respect of your superiors or those who attend the school or program you're part of.
It's these D-bag coaches who make the profession look bad. Don't be that person. Hold yourself accountable for all you do. Do better.
"It's up to us to present ourselves in a way to facilitate that."
---
Loading Comments...