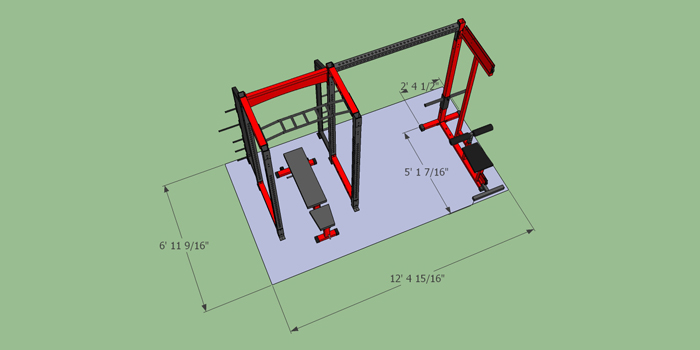 The fitness industry has been hit especially hard by COVID-19 restrictions in nearly every state. As I write this, a handful of states still limit capacity to 33 percent or lower. Restrictions aside, motivation is at an all-time low for small business owners. It's a true challenge to wake up each day and persist with work that we all know is very important.
So how are we supposed to rebuild our businesses, serve our communities, and continue to exist while juggling our own mindset?
With a solid plan.
Once you adopt a plan and can see the path you're traveling on, the stresses will start to melt away as you rekindle your passion. Plus, results are motivation.
---
RELATED: How To Reopen Your Gym
---
Lifting your first PR wasn't the end of training for you. Instead, it likely fired you up to keep pushing forward until your next, and your next!
The same concept will work for your business and I'm here to help share a plan with you today.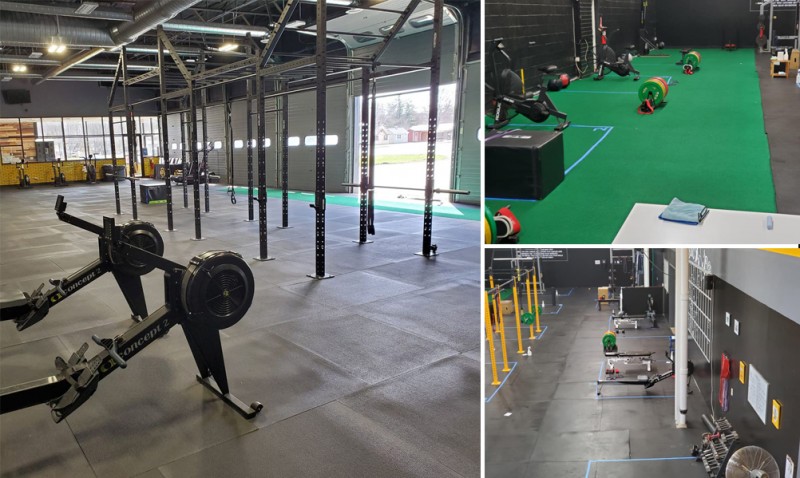 Manage Your Capacity
The first step is to make a handful of important decisions before you start marketing. You'll need clarity to trim the fat and offer the sessions that most people want and are willing to pay for.
Sample questions for thought:
Which fitness offerings bring you the most revenue?
When you're limited with capacity, you need to focus on what brings in the most revenue. For example, small groups or 1-on-1 training are both higher revenue at lower session capacity than a large group offering.
Which sessions are most popular?
Your members need to overcome a lot of friction to return. That includes what they see in the media and community thoughts on the safety of public places. In order to overcome that friction, you'll need to offer them something attractive.
What can you provide online vs. in person?
Some members will not be ready to return to your physical facility yet. Perhaps they're in a vulnerable population, care for an elderly relative, or simply can't fit it in their schedules with kids' virtual learning.
If you want to keep them active, you need to figure out how to juggle their membership value, serving their needs, and assigning labor hours to their needs.
Do you have staff to fill all the sessions you want?
Tough choices need to be made with your limited resources. This is a pandemic. You have the leeway to run your business how you see fit because no one has been through this before. As long as you're kind and understanding with your members, they'll return the favor with goodwill.
The reality is that you can't run all your sessions in person and online at the same time with the same (or fewer, due to cutbacks) staff members.
Our balance was one Facebook Live for home fitness people each day. It was also recorded and provided to them to do around their schedule.
The rest of the staff hours were committed to rebuilding what we need to do in the long term, which is filling our in-person sessions.
Focus on Reactivation
The majority of members that you'll gain after COVID-19 should already know, like, and trust you. After all, there's a lot of hurdles for a new member to walk in off the street and sign up.
They must decide it's safe, choose to work on their fitness right now, pick you, trust your safety protocols, and lay out money when life is acting like a rollercoaster.
If you own a gym, you probably know that it's enough of a challenge to get people to decide to work on their fitness without all the other factors!
First, you'll need to take care of the people that trusted you from the beginning.
I recommend emailing, texting, and/or calling them with some version of this simple message:
"We are excited to reopen with X, Y, and Z as our procedures to keep you safe. Would you like to come back in, check everything out, and do a free session this week?"
With this simple message, you're answering questions that exist in their minds about safety procedures. You're also making a low barrier offer of "come in to check everything out, on us!"
Now you'll have them visiting your gym and you can deliver in person.
Add More Referrals
The next step is to ask for referrals. After 12 years in the gym game, I need to share an honest truth with you. Even if you have a referral program that you think everyone knows about, they probably don't think about it.
"They know they can bring a buddy when they want" isn't purposeful enough.
Instead have a family member week, bring a buddy, or invite in a specific profession. Use internal signage and your social media to get the word out.
When you make it special and remind members about it, they'll come through for you.
Upgrade Current Members
So your gym isn't filling back up as quickly as you had hoped?
Keep going!
For the members that have come back in, give them a complimentary upgrade for two to four weeks to your next highest membership package.
At the end of the time frame, ask them if they feel like they're getting better results for coming more often. If so, upgrade their billing and keep them coming more often!
You're not out any money by returning their goodwill in this situation because the labor for the class time is already invested. If your classes aren't full yet anyways, this is a way to get things buzzing while you work reactivations.
Every staff member has a task this week of upgrading three of their favorite members by saying:

"We're not marketing to new members right now during COVID, which means we have some extra availability for a month. You've been an amazing member and I'd like to give you a gift and upgrade you for free until Thanksgiving!

There's no obligation after, simply a 'thank you' for sticking with us.

Would you like to use an extra session each week until [date]?"
We'll give the gratitude upgrade gift to nearly 30 people. I bet we upgrade 10 permanently and extend the length of stay of the rest from the sincere and generous offer. 
External Marketing
Here's where I'm seeing gym owners stray off course. They're ONLY doing external marketing and skipping the steps above.
External marketing kicks in once you have members returning to the gym and a positive buzz.
Plus, you'll have social proof and testimonials from those that started back up. Use those stories in your Facebook ads, social media posts, newsletters, and strategic partnerships to begin adding new members.
Where do I go from here?
None of this matters unless you take action right away. I've consulted for a few gyms that are focusing on building apps and delivering online workouts for members they hope will return in person eventually.
They've missed the boat. Speed matters more than you think. You can solve that problem above through free streaming and move on to truly rebuilding your gym business with a solid strategy.
If you follow this process you'll quickly be heads and shoulders above the rest.
---
Joe Hashey is the President and Founder of Synergy Athletics. Joe has been a three-time featured speaker at the national trainer's conference and grew his tiny garage gym to three booming locations. Along the way, he was recently awarded 2019 Small Business of the Year. Joe delivers free daily videos to gym owners at www.levelupyourgym.com—a gym business masterclass in bite-sized pieces. You may reach Joe directly at joe@levelupyourgym.com.