Relationships and Team Dynamics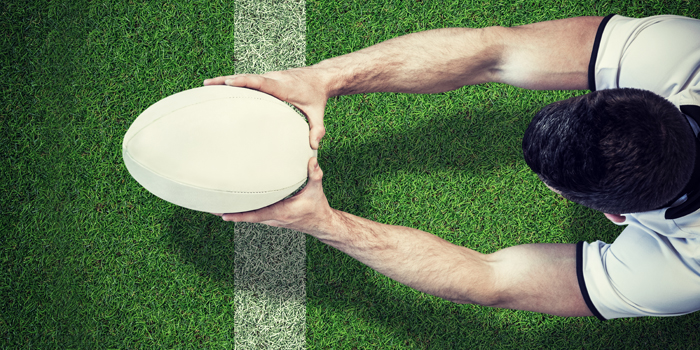 Over the past 30 years, I have been plying my trade of strength and conditioning coach. I am reminded of the wonderful words of J.R.R. Tolkien in The Fellowship of the Ring:
"The Road goes ever on and on
Down from the door where it began.
Now far ahead the Road has gone,
And I must follow, if I can,
Pursuing it with eager feet,
Until it joins some larger way
Where many paths and errands meet.
And whither then? I cannot say."
I have had 18 significant team relationships during this time, and as you can see from the list below, some of these have been more fleeting than others. I write this after fielding many questions during this COVID-19 lockdown period from young strength and conditioning coaches who have either lost their jobs or are at a crossroads of confidence.
Be prepared for many alternate paths as you travel along in this career. Some will be your decision, and others will be decisions made by others. You can learn from every situation you encounter if you are open to honestly appraise what you did while you were at a particular stop along the road, and probably more importantly, why you moved on. Sometimes it will have nothing to do with you—remember that as well. There are decisions made at many levels and for many reasons, so do not get discouraged, and keep "sharpening your sword" for when the next opportunity arises. Be ready!
---
RECENT: Back-to-the-Gym Program to Optimize the Loading Process
---
A former head coach of mine gave me wonderful advice just after he terminated my contract after one year of a two-year deal. The team had missed the playoffs, and he said, "You need to find a team that reflects your philosophy of what you believe high-performance to be, and then, you will be in a good place."  Also, as I left one team, I was at rock bottom, questioning my own ability to do the job and even my own self-worth—to the point where I was unable to accept a full-time role when offered but decided to take a short-term consult instead. This was exactly what I needed at the time to realize that I did have what it took to run a program again, and it prepared me for other opportunities down the road. It also gave me the opportunity to place a friend into a key role, to restart his career, and to enjoy a wonderful summer in the French capital.
Even in the best environments, there will be differences of opinion regarding how to proceed. It is important to realize that these differences are opportunities for growth. I have had many robust discussions with coaching staff and medical staff over the years. We didn't have the same opinions, but we created an environment in which we could voice our opinions and discuss a way forward. Sometimes you will have irreconcilable differences, and this very well may force your hand, but make sure that you have looked at all possible avenues before you take the step to leave. No coaching relationship is forever.
It is often a matter of timing. Sometimes great jobs come up that you are unable to apply for because you have already signed somewhere else. I have a wonderful relationship with my new head coach, which is a prerequisite for a positive working environment, and I have the full support of the team owners. I have known some people to jump around, but once you have given your word, then hopefully it is your bond.
Now sometimes, you will just need a job to cover bills and also to provide a steppingstone along the way. These are also learning opportunities involving trialing your ideas, planning training cycles, and experimenting with different exercises and sets/rep protocols. These short-term roles can also provide a kick-start to your enthusiasm and reignite the spark. I discovered this after taking the University of Canterbury role. I was working with a range of sports and athletes for the first time in many years and had a great person in Stacey Niao as my boss. Sharing ideas and thoughts, and talking through programs were invaluable steps for me to realize that I still had something to offer and to share. This played a major part in my landing my next professional job. Here's where I've served for the past 30 years:
Sydney Kings (Basketball): Contract not renewed - 2 years (age 31)
University of Western Sydney (Sports & Fitness): Left to pursue other options – 3 months
Newcastle Knights (Rugby League): Left to pursue other options – 2 years
Parramatta Eels (Rugby League): Contract not renewed – 2 years
NSW Waratahs Academy (Rugby Union): Left to pursue other options – 6 months
Suntory Sungoliath (Rugby Union): 3-month contract only
Northern Eagles (Rugby League): Contract terminated – 1 year
Canterbury (Rugby Union): Left to pursue other options – 2 years
Crusaders (Rugby Union): Left to pursue other options – 8 years
All Blacks (Rugby Union): Left to pursue other options – 3 years
Sanyo/Panasonic (Rugby Union): Consult, Part- and Full-time, contract not renewed – 5 years
Wallabies (Rugby Union): Contract terminated – 1 year
Edinburgh (Rugby Union): Left to pursue other options – 2.5 years
Scotland (Rugby Union): Contract not renewed – 1.5 years
Stade Francais Paris (Rugby Union): 3-month consult only
Samoa (Rugby Union): Left to pursue other options – 1 year
University of Canterbury (Sports): Left to pursue other options – 6 months
Houston SaberCats (Rugby Union): Current contract – since 2019 (age 58)
So, to summarise, of the 17 completed positions in which I have served:
4 times, my contract was not renewed
2 times, my contract was terminated before the full term
2 short-term contracts
9 times, I moved on, on my own terms
In this industry, it is often stated that there are two types of coaches: those looking for work and those about to be looking for work. I consider myself to be very fortunate to have been able to leave teams on my own terms and at a time of my choosing in more than half of my positions. There have certainly been some regrets, but you have to make decisions with the knowledge available at the time, then learn to live with the choice you have made.
In closing, as I opened with a quote from Tolkien, I would like to leave you this month with another quote from him, which I feel aptly describes the life of a strength and conditioning coach:
"All that is gold does not glitter,
Not all those who wander are lost;
The old that is strong does not wither,
Deep roots are not reached by the frost.

From the ashes a fire shall be woken,
A light from the shadows shall spring;
Renewed shall be blade that was broken,
The crownless again shall be king."
― J.R.R. Tolkien, The Fellowship of the Ring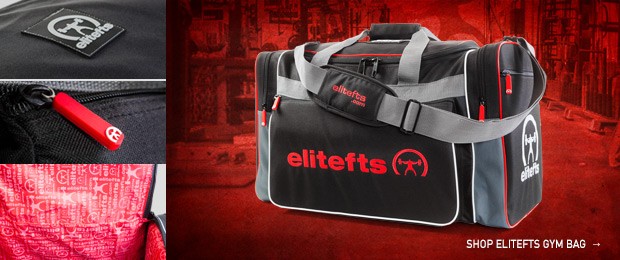 Loading Comments...