The Yearly Training Plan of the Strength Athlete — When the Barbell Is Taken for Granted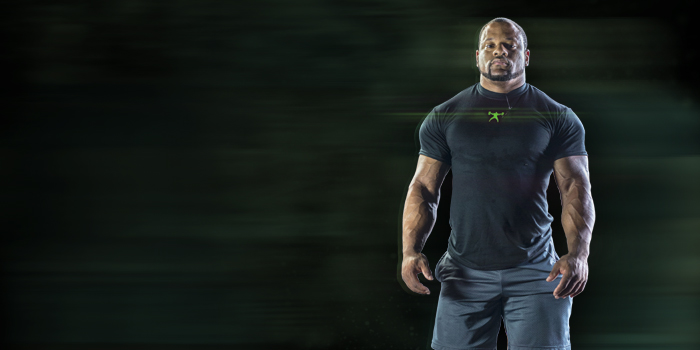 In the recent months, there has been a lot of connections to my name in the sport of powerlifting. For the most part, a lot of the connections have been overwhelmingly positive. I've been asked to sit for interviews, write content, and represent respective brands of sponsorship. I am very grateful for the opportunities that I have been presented with, and cherish all the positives of each opportunity. Many followers of powerlifting are probably aware that my last two competitions were scheduled quite close together — the USPA Nationals held on July 9 and the WRPF sanctioning of the Boss of Bosses 3 held by Boss Barbell Club, owned by Dan and Sparkle Green, on August 21st.
---
RECENT: The Yearly Training Plan of the Strength Athlete — In-Season Management and Outlook
---
The first two articles I submitted to elitefts.com have been very calculating in how the premise of information has been presented. More specifically, the last article started to detail the parameters of evaluation during in-season training in between competitive schedule. So it is ironically fitting that this article will pick up where the last left off. However, I did not expect to expand on the above premises in the way this content will play out. A few key points I made in the last article were as follows:
"The evaluations of athletic success is probably one of the most understated variables in training and competition. There are many ways to gauge success in terms of training and competition; they are interdependent yet differ in such a degree. Looking at success in competition is straightforward for a strength sport like powerlifting."
Furthermore, this statement followed:
"In a juvenile sense, there are nine attempts. It is a sport comprised of making the highest marks collectively in the nine attempts, which is a combination of the three disciplines of the sport (the squat, the bench press, and the deadlift). However, upon closer examination, here is another perspective: in the attempts that were not successful, was there an aspect of neglected strength development, or a lapse in technical focus of the athlete, or under-adequate assessment of the attempts by the judges?
As well as this:
"The answers to these questions subsequently will determine the evolution of the next cycling of training, again with the same goal: to increase the strength measurable in sport. The evaluation process in between annual competitions is something that needs to be handled with honesty and realism by all involved. Having a trainer, programer, or friend, that can look the athlete in the face and tell them that they need to change their approach to the platform, or better yet they need to focus consistently on all nine attempts equally, is extremely important. But also keep in mind that the views of these individuals are of minimal to no value if the athlete cannot put complete trust into constructive criticism received throughout the evaluation process."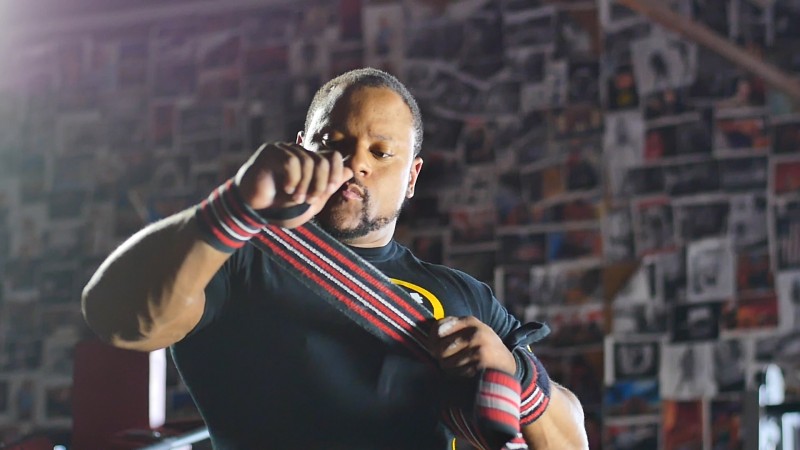 I am a firm believer of practicing what you preach, and one thing that is unknown to myself is whether or not the readers of this article believe I am merely providing content that is innately difficult to enact or carry out in each individual's training and competitive environment. Therefore, the best thing I can do is to use myself as the sample demographic for this content in regards to my last two outings as an athlete. I'm going to keep this as real and uncensored as possible.
When the statistics are outlined, a substandard picture starts to unfold itself.
So here they are for me:
Six attempts on squat, four were successful
Six attempts on bench press, four were successful, one was passed
Six attempts on deadlift, one was successful
Out of 18 attempts, only eight were successful. I am not one for overstating the value of  attempts made, but his shows that on a per-attempt basis over two competitions, I had a success rate of only 50%. This does not depict a great working model of success.
Looking into the above premises in the attempts that were not successful, I see a bad trend developing. At Boss of Bosses 3, the second squat attempt was called for not achieving depth, and the third was a blatant miss. Quite frankly, I should have done a better job, period.
When the bench press is examined, the third attempt was missed at the USPA Nationals because it fell out of groove. Sometimes things like that happen, but hold that thought. The third attempt bench press at Boss of Bosses 3 was an executive decision to pass on the attempt because the numerical value goal was achieved on the second attempt.
Now for the most earth shattering of all: the five unsuccessful attempts of the deadlift over two competitions. The goal going into the USPA Nationals was to take a shot at the all-time total record if I decided that it was within grasp on the day, and as many know I did make a valiant effort of doing so; I missed the second attempt due not returning the barbell to the floor and the third attempt stalled out due to losing my balance in transition to achieve lockout.
Here is the realist assessment ever: I mentally fucked up on the second attempt and tried to make up on the third and was unsuccessful. The three missed attempts on deadlift at Boss of Bosses 3 are a hard pill to swallow. I mean, who bombs on deadlift? Well, apparently I do. Going into the competition I felt like my pull was in good shape. And if I am honest, I understated the effort and mental fortitude to put the best attempts on the board. This is of no one's fault but my own. I was riding an emotional high, so to speak, from erasing the mental barrier of finally pulling a 700-pound raw deadlift in competition. In this regard, I took barbell for granted in not putting forth the mental approach to this repetitive effort. So looking at the facts, we see an abundance of technical errors due mostly to a lapse of diligence.
To put it mildly, this is bad for an accomplished athlete. To put it into perspective, this is similar to a professional football kicker missing half of their field goals or PAT's over a season of play. Simply put, the kicker would be out of a job due to underperforming. The margin for error in winning and losing is a very, very small window that can't be overlooked, at any cost. When I look at these performances, it is not how any high level athlete in any sport endeavor should perform. There is no such thing as a second chance. You can't get opportunities back, unfortunately.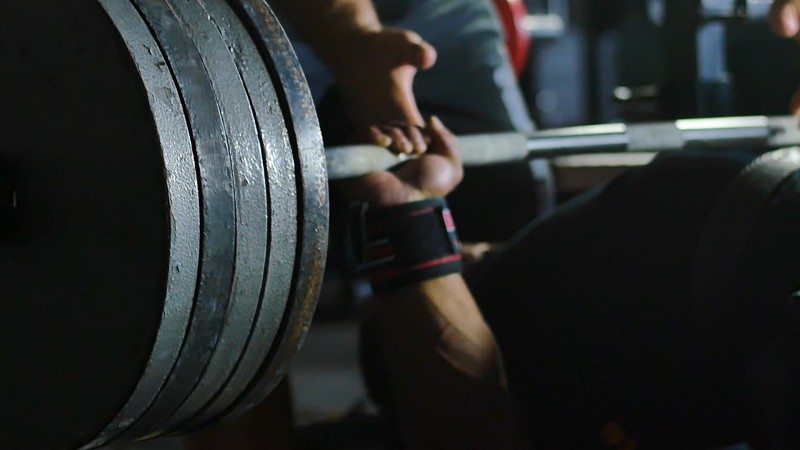 Here is the bitter truth of the matter: when we factor in the constructive criticism in the evaluation of performance, it can be a painfully crippling pill to swallow if you can not appreciate the values of improvement, especially when you hold a close relationship with an all-time great like Steve Goggins. I must say that he has been a great mentor and friend not only in powerlifting but also in life. And truth be told, he tells it like it is. I have never actually divulged into the dynamics of our friendship but it is almost familial of nature. I hold his opinions in extremely high regard, so the following is quite difficult for me to even open up about.
---
WATCH: Table Talk — Flaws of Percentage-Based Programming and Training
---
At the completion of the USPA Nationals, Steve flat out told me that he noticed that I am taking things for granted and I need to get my shit together. He also said that I did not seem overly disappointed with the performance. Personally, I did feel a little disappointed in myself, but also felt like the redemption was near on the horizon, with Boss of Bosses 3 right around the corner.
Because of this I really did not feel the need to overly address anything with the squat and bench press, because I routinely was making gains on my sub-total. The deadlift I knew would need to be a point of emphasis going forward. Unfortunately, time was not of the essence and I was forced to address it swiftly.
The onset of evaluations of my performance at Boss of Bosses 3 was not so flattering, to put it mildly. Goggins told me that I quit on the meet and that I did not take responsibility for my performance. When hearing the word "quit" I immediately became infuriated at the prospect of possibly disappointing a personal friend and mentor with my poor performance. I'm not going to lie and say I took to these words lightly by any means. So I asked for justifications, and in doing so, he asked me to review my footage of the contest and I openly saw what he was referring to.
When an athlete takes into account the trusted constructive criticisms within their support personnel, it can be quite difficult to navigate. There are very few people who I truly trust when it comes to evaluation process of performance. The evaluation of performance is not just an analytical process of performance; it is also of internal detail. I believe that every athlete should at least have one person to whom they can open up and talk to about the mental approach and things that could be identified and expanded upon. I am fortunate to have a few. However, there is one person who I met through powerlifting that I can say I can do just that with. It is surprising how helpful it can be to have another set of eyes and ears around you. One of the things that I value about this is knowing that person will provide unyielding support during both the good and bad. To this person I say an anonymous thank you.
As an athlete taking all the above into account, there will be days where nothing will fall into place as planned. Quite frankly, no athlete will know when that day will come. I was warned of not taking that for granted and it burned me at the one competition I had my sights on for months, because I did just that. The sport of powerlifting is simple by premise yet complex when you consider that the very aspects of sport are predicated upon putting a premium on maximum strength to achieve a ranking (total).
Going forward, the things that will need to be addressed are quite simple for myself: not taking technical proficiency for granted, maintaining mental focus throughout the entire competition, and—most importantly—not taking the effort needed to achieve for granted. I also must allow more time for ideal training between competitions.
There are several lessons that I urge readers to realize: there will be a time when powerlifting and training won't be as easy as it once was; it will take even more effort to complete personal achievement. Taking in everything that your support personnel has to comment on is a blessing to make you a better person and athlete. Don't shy away from difficulty, for it will only make you stronger in the long run. I am thankful for the support that I have around myself. Learning how to accept defeat will only make an athlete appreciate  triumph much much more.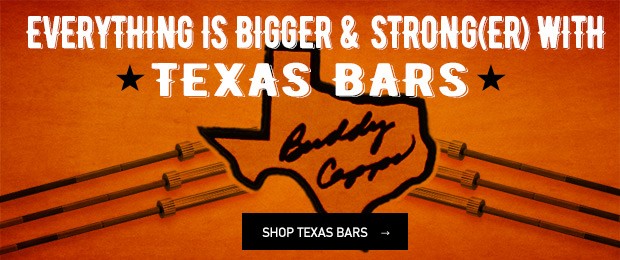 Loading Comments...