A Good Weekend and A Good Workout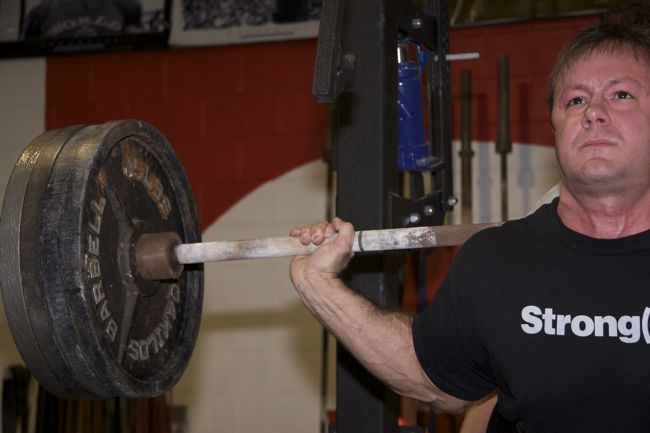 I got some good news — I'm back to working Tuesday through Friday and it feels great. It means I'll be benching on Mondays again and I am really looking forward to getting back into a routine. I just really hope my work schedule does not change again anytime soon.

Steph did an awesome job at her show. She looked better than she ever has and took first place in her class, and was also named the best female poser and best female overall. She totally kicked ass! The show was put on by The Ohio Natural Bodybuilding Federation (ONBF) and they did an outstanding job.
The judging was good, the venue was intimate but very professional and very entertaining. We had a fantastic time and I'm very proud of her.
On Monday, I headed to the gym feeling good after I got a bunch of sleep. That was needed since I've been stupid tired lately. My workout broke down like this:
Bench Dips
Bodyweight x10x1
Plus 1 plate x16x1
Plus 2 plates x16x1
Plus 3 plates x16x1
Plus 4 plates x16x1
Plus 5 plates x16x1
Plus 6 plates x10x1
Plus 7 plates x19x1 — I thought it was 20, but the video shows 19. Either way it's a PR.
Dumbbell rows
90x10x1
150x8x3
Front chain raises
1 chain x8x3
Reverse pec deck
130x12x2
170x12x1
I felt great in the gym after all the rest. My only concern is my flexibility is starting to be reduced. I'm going to have to work on that.
View more from Ted's log here.
Loading Comments...