Interview with Zack Khan and Mark Dugdale (Part 2)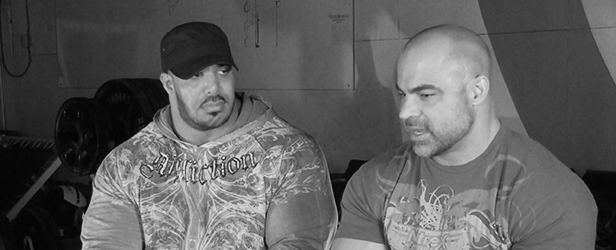 We talk training with IFBB pros (and Nutrex-sponsored athletes) Zack Khan and Mark Dugdale. Zack talks about his transition from boxing to bodybuilding. Mark describe the evolution of his training and the variety of methods he has used getting to his current level. They discuss their early mentors, how they got their start, and their choices in gyms.
From there, we go into detail on how they set up their training programs, both off-season and as a contest approaches.
They also cover some of the most common training mistakes they see younger lifters doing in the gym.
Loading Comments...