Pull A F/A-18C Hornet For A Good Cause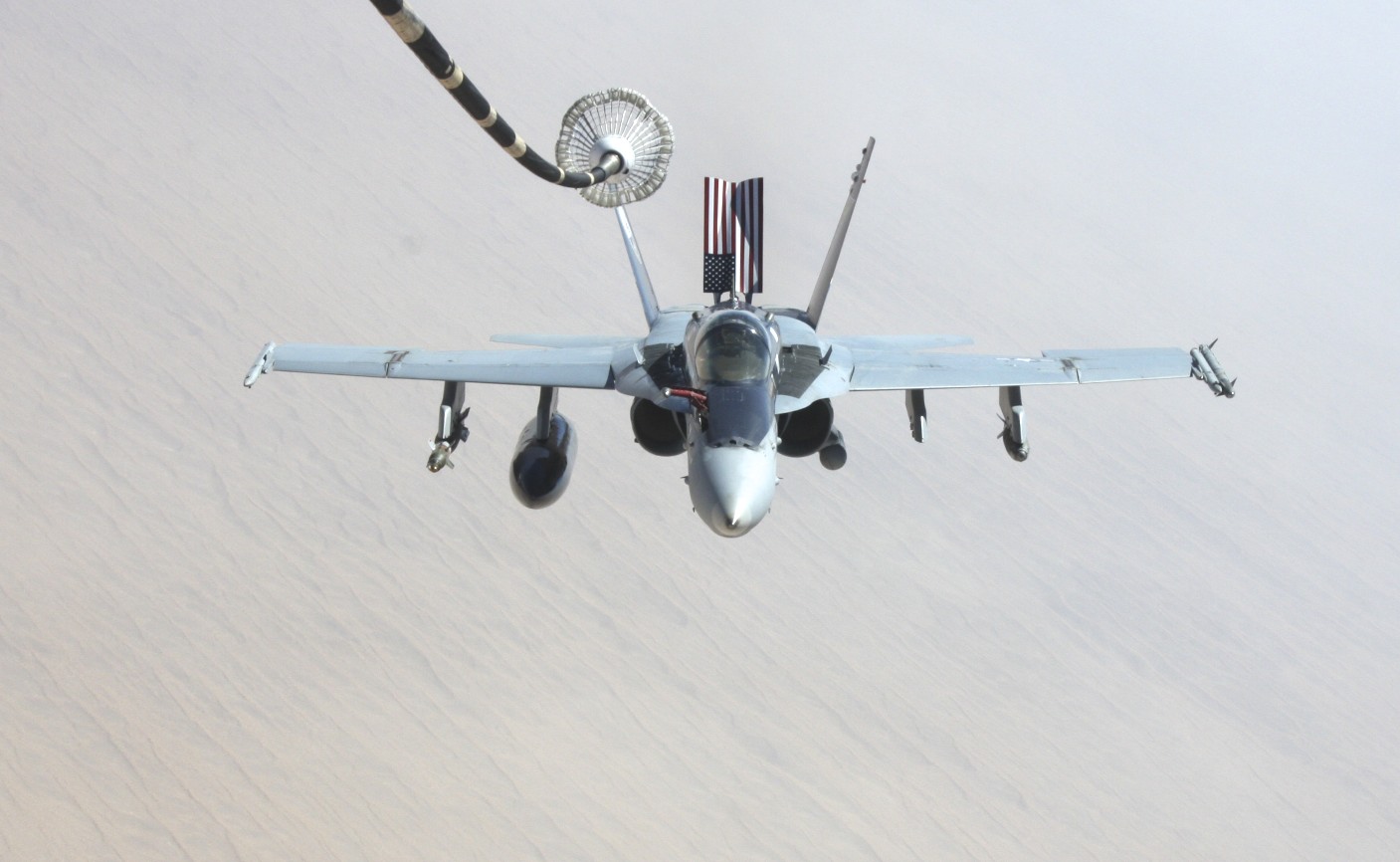 Wounded Warrior Project - Norfolk, VA
Andy Deck and several of his training partners will be coming down to participate. Brute Strength Gym is working with NAS Oceana to hold the first F/A-18C pull taking place on March 31 from 1-4PM at the NAS Oceana to raise money for the Wounded Warrior Project. You can find out more about the Wounded Warrior Project here. Anyone who wants to participate or donate can go here to sign up or donate. Everything online is done through Paypal and is extremely quick and easy. You or your friends can also donate in person at Brute Strength Gym in Norfolk.
This event is limited to 60 people due to the access to the base. There are currently 40 signed up. People who sign up will be placed on an access list allowing them onto Oceana for the day. People who want to come watch can donate $40 and still get a t-shirt and access to the base. It will be an individual pulling a F/A-18C Hornet with the set up exactly like the World's Strongest Man. A video of the test run is posted on Brute Strength Gym's Facebook page. This is the first time the navy allowed an event like this to happen and they're hoping to make it an annual event.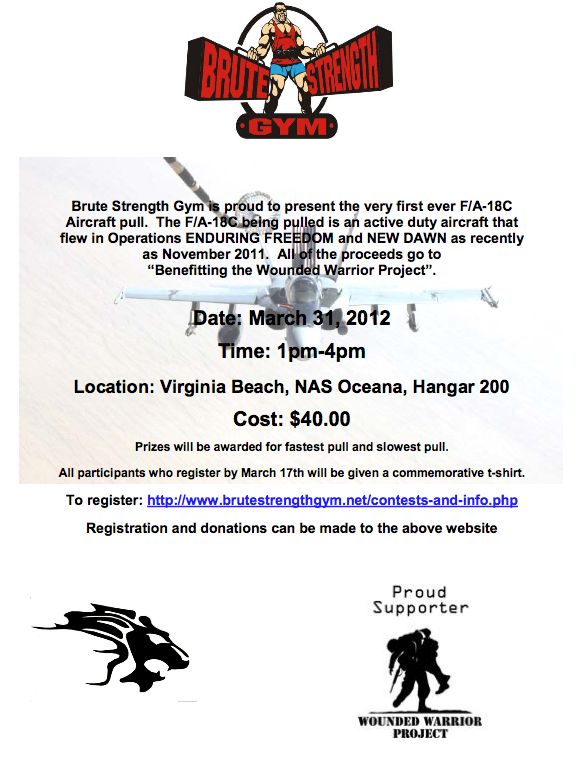 Click for a larger flier in PDF format
Loading Comments...