By the Coach for the Coach: The Trip

elitefts™ Sunday edition
The Trip
Each year for the CSCCa conference, my staff and I take a road trip. We started this three years ago after I heard how the staff at the University of Missouri (Mizzou) rented a van to drive to the conference and visited different people and schools along the way. I loved the idea, so I stole it and used it. It works out well for us because we're already missing three days in the weight room for the conference. What's two more days? This year, I got even more visiting and learning in because I spoke at Dennison University for Mark Watts' annual strength and conditioning clinic the weekend before the CSCCa conference.
Here's what our itinerary looked like for this year:
Friday: We worked until 2 p.m. and then drove three hours from campus to Dennison University so that we could see the six speakers scheduled for that night.
Saturday: We saw the speakers from 8 a.m. – 6 p.m. I was scheduled to speak at 4:45 p.m. We then drove back to Pittsburgh.
Sunday: At 2 p.m., we left Pittsburgh for Washington, DC, where we spent the night at my parents' house.
Monday: We left at 6:30 a.m. for the University of Maryland to visit their facility and meet with their staff. We left there at 8 a.m. so that we could get to Georgetown University in time to squat. We were at Virginia Commonwealth University by 1 p.m. and in Chapel Hill, North Carolina, for dinner.
Tuesday: We visited Duke University's facility and strength staff and then drove to Campbell University to train. We then drove to Florida and spent the night in a scary motel outside Jacksonville.
Wednesday: We visited with one random friend in Florida and arrived at the CSCCa conference by 1 p.m. We attended the conference all day.
Thursday: We attended the conference all day.
Friday: We were at the CSCCa conference until noon and then we drove straight back to Pittsburgh, where we arrived at 3 a.m.
As you can see from the itinerary, it was a very busy week. We were able to meet with many different strength coaches and lots of friends, some old and some new. But the important question is, what did we learn from all this?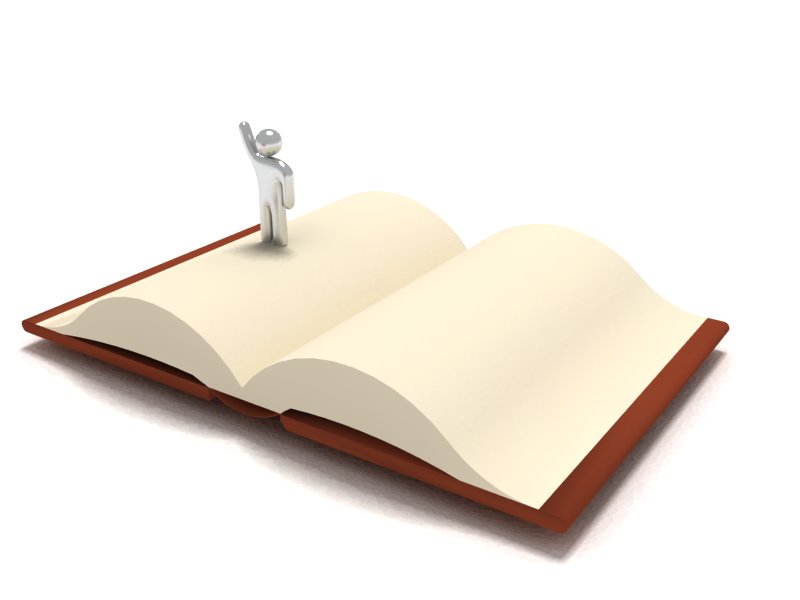 Well, my learning began at Dennison University. As soon as we arrived, we saw Travis Mash speak. I never met Travis before, but I was really impressed by his knowledge and integrity in dealing with his athletes. There were some great presenters the rest of the night as well. I reviewed each at the end of this article. After listening to everyone present (and putting in a full work day and the drive to Dennison), I was tired, but one of the Big Ten's finest coaches (not named here) insisted that I have a beer with him. It ended up being three beers, and I was ready to fall asleep in mine.
On Saturday, we woke up, had breakfast, and returned to the conference. While the day was very long, I took away some key points from the presenters. The head football coach at Dennison, Jack Hatum, spoke, and I was very impressed (so much so that I stopped him to pick his brain after the talk). He spoke on a topic that is very near and dear to me—being part of a team and being a good mentor for your student athletes. One thing he said that stuck with me was "What happens in Vegas does matter and doesn't stay in Vegas." This emphasizes something we remind ourselves of quite often at Robert Morris University—you're always on. As a strength professional, you're always being watched. If you go to the bar and get blasted or cut everyone off while driving, people will take notice. If you always conduct yourself in a professional manner, people will notice that as well.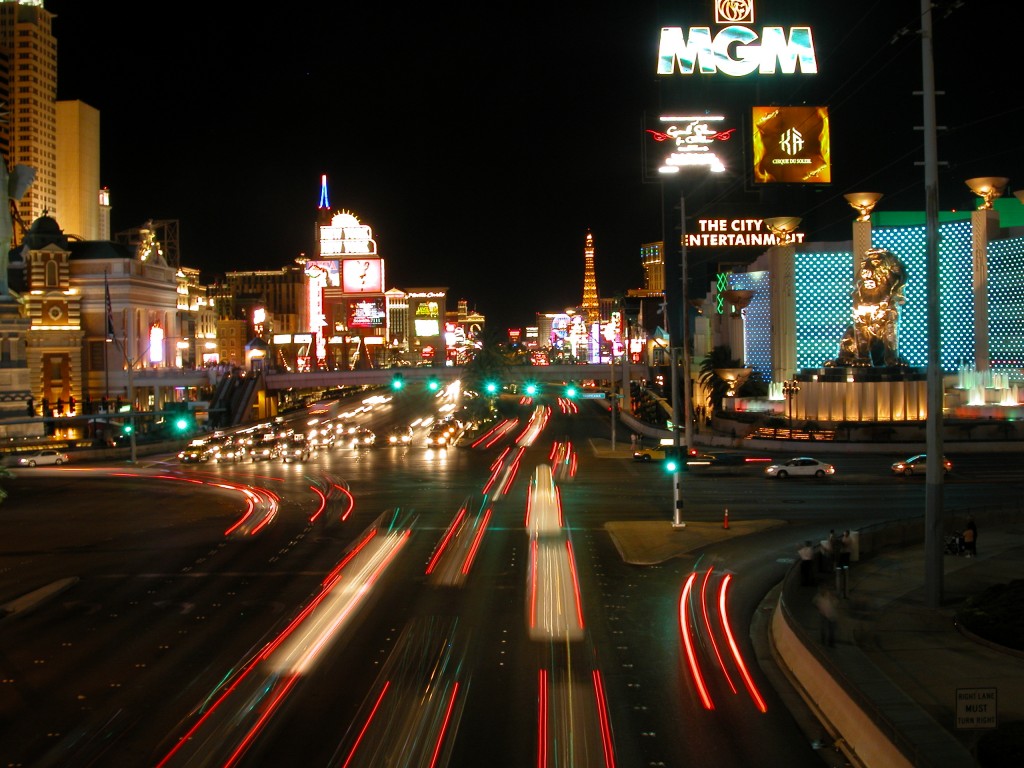 The trip to the CSCCa
Monday: Our first stop on the way to the conference was at the University of Maryland. Drew and his staff were awesome! They have been there for just over a year now and are really getting it done. While they didn't have any athletes in (classes were over), everyone on the entire staff was very welcoming. They had a very nice facility just past the end zone in the stadium and we talked shop. The biggest thing I took away from my time there is (and it may seem small to some, but I like it) that when the athletes arrive, they must be tucked and tied. Their shirts must be tucked in, their shoes must be tied, and they must be ready to go to work. We also learned that one of my guys who tried to block couldn't play football in the ACC.
Our second stop was Georgetown University. I didn't know these guys prior to my arrival, but they said that we could train with them. After getting lost on the world's most active campus, we found the weight room. Mike, Carl, and all the guys on staff were awesome. You know it's going to be good when you walk in, the staff introduces themselves, and they direct you over to a new rackable cambered bar loaded with plates. So, we squatted.
I warmed up with 135 pounds for five reps and then watched one of the Georgetown guys do 12 reps with the same weight. I asked him, "Why so many?" He answered, "We're doing lots of volume to prepare for a Strongman." That wasn't what I wanted to hear! But I did the following on the box—135 x 12, 185 x 10, 225 x 8, 275 x 6, 315 x 4, 365 x 2, 385 x 2, 365 x 4, 315 x 6, 275 x 12, 225 x 12, and 185 x 12. After this, I just did some reverse hypers and pull-ups. I knew when I arrived that we would be training, but what impressed me at Georgetown is that while it was optional week due to finals, the place was jumping with athletes training hard the entire time we were there. I have a ton of respect for these guys and what they do.
After leaving Georgetown, we drove two hours to Virginia Commonwealth University (VCU) to see my friend and mentor, Tim Kontos. If you don't know Tim, you should get to know him. He is a good coach and a better person. We hung around, talked shop, and looked at the two weight rooms they have for their 16 sports. I'm proud to have attended VCU (I earned my graduate degree there) and had the opportunity to work for Tim, training teams in the basement. I learned a ton from Tim and still thank him for all he has done for me.
From VCU, we drove another four hours to the University of North Carolina at Chapel Hill. We had dinner there, saw my old stomping grounds, and walked around campus. What a great place!
Tuesday: We stopped over at Duke University. As always, I was impressed with the facility and the people who work there. If you ever have the opportunity, I highly recommend a visit to Duke. Unfortunately the Olympic staff wasn't available, but we did get some quality time in with the football staff. After Duke, we drove straight to Campbell University. All I can say is – wow! What a great place! When we arrived, I told my staff that if anyone allowed us to train, we would do what they wanted us to do. In other words, we were guests and if they wanted to squat at Campbell, we would squat. Well, thank God they wanted to bench. We did a relatively easy weight at pause reps for five at 225 pounds. I don't remember how many sets we did, but it was a good time. After that, we did some Romanian deadlifts and dumbbell work and had a vertical jump challenge.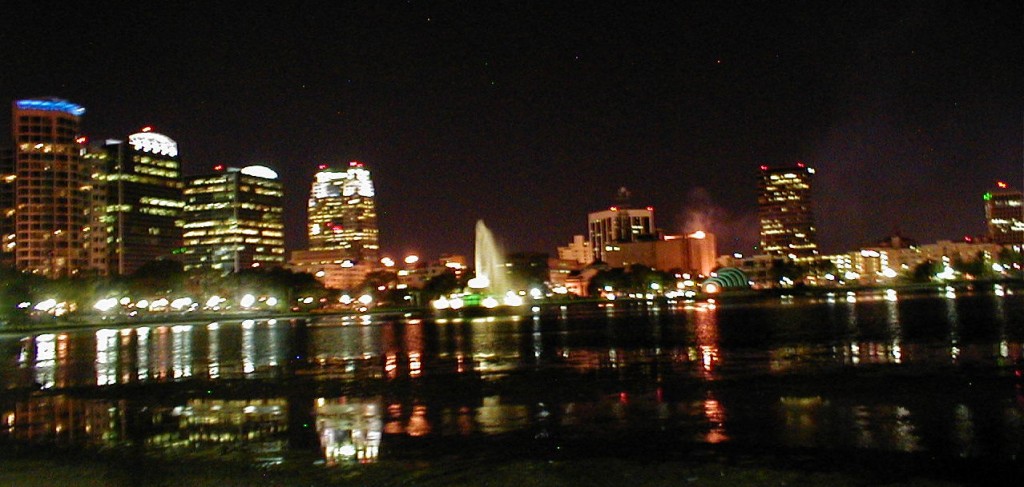 After Campbell, we drove over six hours to Florida. I have lots of friends from this great state, but it seems that every time I stay there, I end up in a terrible neighborhood. Once again, this was true. We couldn't find a decent hotel, so we found a decent bar, had a beer, and asked the bartender where to stay. The bartender gave us directions to a shady part of town that we decided to pass on. Instead, we found another motel off the highway that looked a little better. The interesting part is that when we woke up and turned on the news, we saw that three blocks from the hotel the bartender had recommended, there was a police shoot out. Sorry, my Florida friends, but I take back all my bad statements about Ohio!
Wednesday: Wednesday morning we visited with a friend of mine for a few hours and then drove on to the conference. The conference was in Orlando, and we arrived in time to get settled, changed, and down to the roundtable discussions. The roundtable started three years ago. In my opinion, it's one of the top networking opportunities for young coaches. I met some great coaches at this event, and I believe everyone should make it a point to attend this.
The biggest take home point from the roundtable is that we, as a profession, need to work on being professionals. How can we garner respect from our administration, coaches, and the NCAA as a whole? There were many great points on this, and I realized how much I still didn't know. That evening, following the roundtable, there was an opening social. It's always a great chance to see old friends and make new ones, and this year's social wasn't any different. There were so many great coaches and so many people who care about student athletes in attendance. As is often true, we learn more sitting with other coaches talking over a beer or two (my limit is three) then we do by studying and reading.
Thursday: We attended the early bird workout. Again, I see this as such a great opportunity to meet people and talk shop. I spent a lot of time watching and learning from Leo Totten. I'm far from the best or most knowledgeable Olympic lifter, so I try to learn from those who can attack my weaknesses the best. Leo is the man for this. The talks all day were good, but the true learning happened when we ran into the likes of Bryan Mann, Josh Stoner, and all the other great coaches in attendance. Thursday evening was spent at the Master Strength Coach dinner. I have my entire staff go to this each year because I think it's important to honor the greats of the profession. My only complaint is that I'm not sure they had the air conditioning set properly. It was hot in the room.

After the dinner, we headed over to the bar. I said that I was having one drink, but a good friend and coach, Cayllee Williams, showed up with another one. Even though I'm married, how can I say no to a blonde handing me a beer (thanks Cayllee!)?
Friday: This was the final day of the conference. Because we had to drive back, we decided to do the early bird workout, see a few speakers, and then drive 15 hours back home. The drive was...well...long. Thank god for NPR and all the informative radio that I was able to listen to (I know that my staff hates it!)
What I took home from the conference is that, as I've said before, we all do a good job making our athletes stronger, faster, and leaner. However, we tend to struggle getting outside of ourselves. This is something we all need to continue to work on. During this six-day period, I spoke with close to 100 strength coaches. While we talked about working with the athletes, communicating with coaches and the administration, and making our staff better, we rarely talked about training or periodization. So if we ever want to move forward as a profession, we must continue to refine our training knowledge and learn how to gain the respect of people outside of strength and conditioning.
Notes
Here are my notes from the clinic at Dennison University referenced at the beginning of this article. I couldn't take notes after this because I was just too busy.
Travis Mash
Quantify and record keep!
Lots of Olympic lift work. Glad someone else hates the word core! That makes me smile. Also, the speed ladder is weak.
Check his deadlift progressions
More Waterbury crucifix
More kettlebells; hip hinges are the way to go (Dan John)
Thoughts: Make all athletes run and lift!
We are all good at addressing physical needs (but see them play and practice culture)
Know the coach and team temperament
Strategy is #3 after strength and conditioning and value building in a winning team
False freedom!?! True freedom is discipline
Everything counts...what happens in Vegas counts
Lazy, lustful, gluttonous (the fall of every great organization, Roman empire)
What is the least I can do and...?
"Every time you give someone something they didn't earn, you ruin them a little bit." — Woody Hayes
It's not where they are now; it's where they finish
Each one of them is important
"Durability is part of what makes a great athlete." — Bill Russell
Leadership council (UL has a female only group)
Takes a village to make sure athlete can compete
Shit to suck or good to great
Get stronger and increase mobility and you will be faster
Form a fraternity, not a conveyor belt.
Brian Hortz, head ATC, Denison
Band resisted sledgehammer slams
Perturbations, band back pedal/run with partner
Marcus Kinney
Kids can train as soon as they start playing a sport
Know the difference between resistance, weight training, powerlifting and weight lifting
Your normal is your baseline!
Women's basketball example…how many reps fix a poor motor pattern?
Stunt growth study?? Chocolate milk study?? Think critically.
Cat Black-Holman
Kettlebells and Olympic lifting
Marketing of your fitness stuff; know who you are and what you are selling
Support your small local businesses
Jack Hatum, head football coach, Denison
Be an extension of the coaches (do you care)?

 
Hedonism; if it feels good, do it

 
Use your power of influence
Eric Hammer, Louisville; Presentation: Cornerstones for durability in sports performance
Cornerstone 1, Big Picture Philosophy; Cornerstone 2, High Performance Assessment; Cornerstone 3, Training
Adam Kessler Presentation: 10 speed drills guaranteed to get any athlete faster
Get faster, run using TRX
Cam Davidson (my hero) Presentation: ME method for the female athlete
Greg Everett, A complete guide for coaches and athlete
Move a Heavy weight fast…DE and ME
Do not stop the bar; keep the bar moving…Olympic lifts, med balls versus the classic power lifts
Stimulation movement, concurrent training, 90% x 2, rest, 3-5 x 2, 3-5 min rest, then 6 jumps
Building trust by playing the game
Bottom position front squats
Intro, load, unload, maximum cam's 4-week wave, squat jumps, 3x3 5x3 2x3 6x3
Bryan Mann, Olympic lifts versus vertical jumps…speed of movement
Most cleans done at 80–90%, 3–4 sets of drops, Prilepin's numbers
The anatomy of training sessions: Pre- and post-workout
Interns…expectations of staff, athletes, and coaches
 Anthony Donskov Presentation:  The collision athlete: Training implications
Double horizontal pulling
JL Holdsworth Presentation: All things strength
Absolute strength is mother of all strength. Work on it!
Speed-strength 30-65%; all exercise can be done for speed-strength
Boxing glove example..heavy boxing gloves versus light boxing gloves
Strength endurance—train this accordingly
Just improve upon what God does. Don't tell me who you train...tell me how you made them better.
Greg Pyszczynski Presentation: Neck and trap development
Quantifiable, find a way…neck size
Chase Karnes Presentation: Training the high school and college athlete in the private sector
Get them strong first! Another hater of speed ladder. This warms my heart
Don't waste time of athlete.
Perception is reality!! People hear what they think you are going to say, not what you say. Choose your words carefully.
Willie Danzer Presentation: Preparation for the shot put and other field events' training
594-616 max squat for transfer to shot
528-572 bench max positive transfer for shot
Means to an end. Absorb before we express. Only use lifts that are getting you results!
Andrew Duriant Presentation: Grip strength the missing link in many strength programs
Had to miss this presentation...sad because I wanted to hear him speak.
Todd Hamer Presentation: Coaching 101
I think my talk went well. Not sure how to talk about my own talk?
Loading Comments...