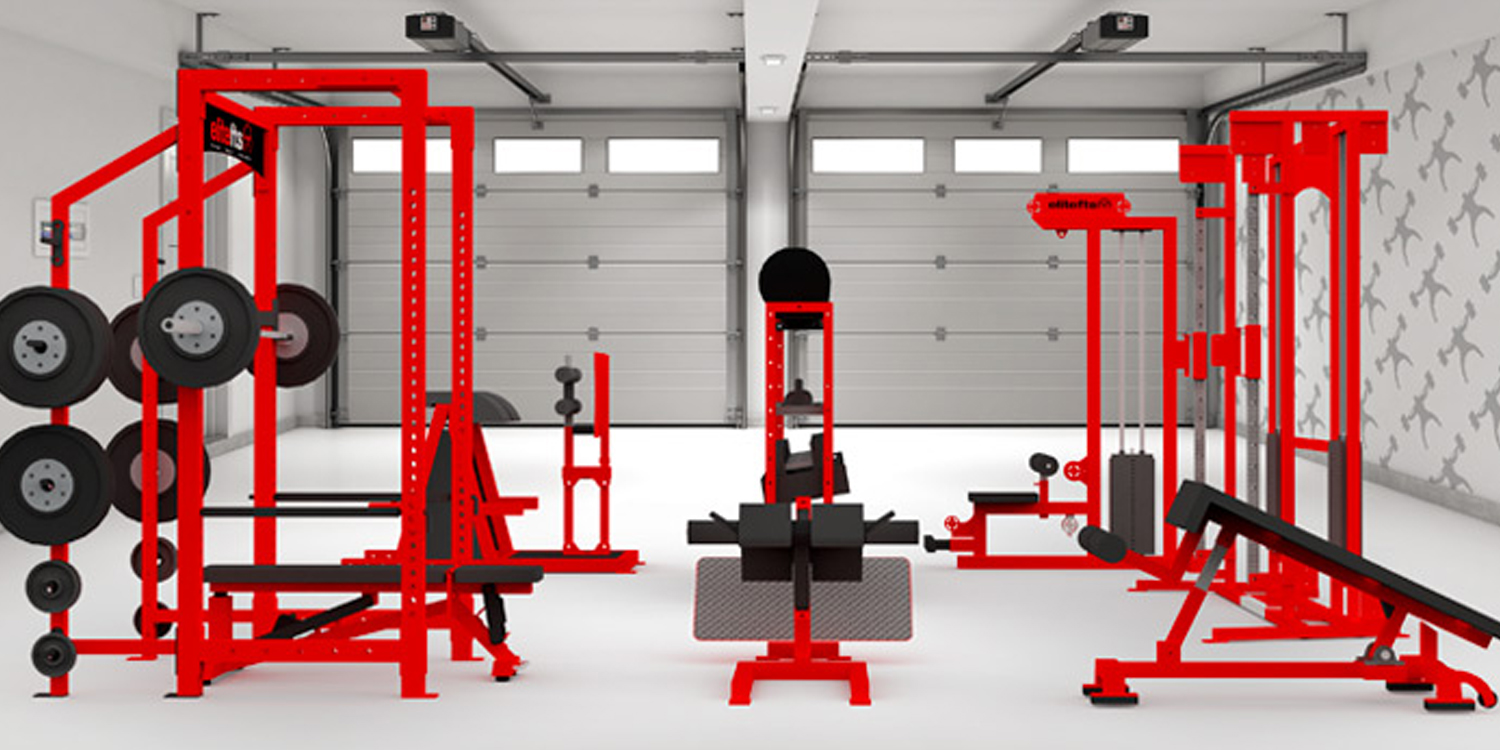 Building a home gym is one of the greatest things a lifter can do. Maximizing a small space that occupies things like bikes, lawnmowers, yard tools, and a freezer can get tricky. elitefts has nearly everything you need to make your home gym awesome but there are some things that you should pick up to make the training space even better. These are a few things that I have added over the years to make my home gym better and more efficient.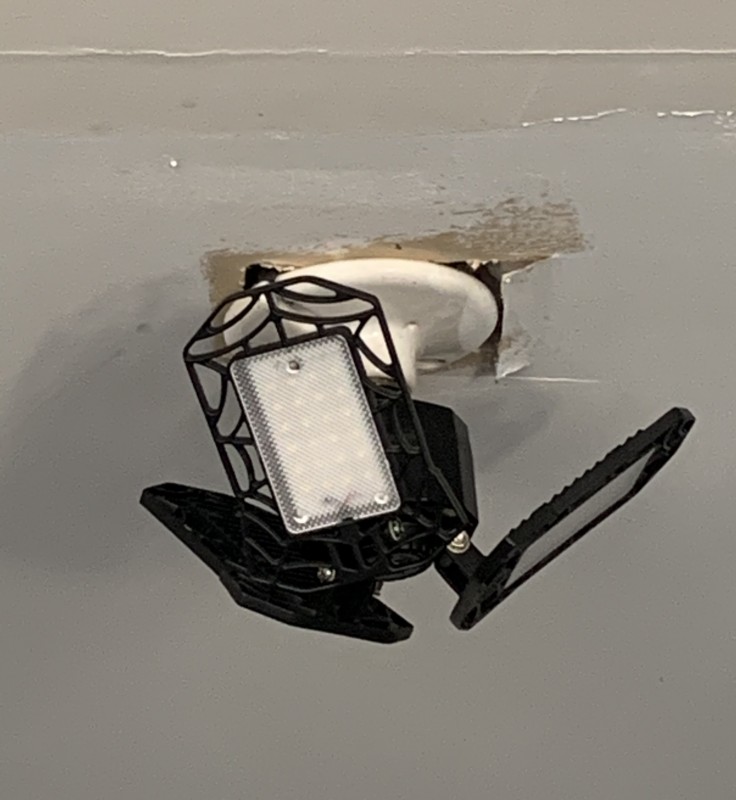 Lights
Light bulbs from Menards were my most recent purchase. Many would consider this boring and not article-worthy, except I am extremely pleased with the amount of light these two LED lights give off. There are three LED panels on each light that just screw into a normal socket. Priced at $16 each, they were a great investment and my videos are much clearer now. The lights can be angled and adjusted to aim the light exactly where you need it.

Heaters
The weather is finally starting to break, but over the last few months, we had multiple snowfalls and morning temps near zero degrees. Training in the garage without heat proves to be a very tough task. The bars and weights can be extremely cold and it takes much longer to get moving in a cold garage. Living in northern Indiana is not as bad as living in Buffalo, but training in the cold requires a heater.
I have used multiple types of heaters over the years. I have used a propane heater that heated the garage (and bars) very quickly but gave off pretty bad fumes requiring the door to be opened. To supplement the propane heater, I have used a plug-in space heater. Plug-in space heaters do very little to keep the space warm or remove the chill in any area more than a few feet away.
RECENT: Get Your Powerlifting FastPass
Last year I was fortunate enough to have an electrical heater installed overhead in the garage. It will take about two hours to clear the chill from the garage but this is the best option and pretty affordable. Mine runs about $165 plus installment. It was well worth the investment.
Fans
We covered cold conditions, so how do I deal with the heat? I try not to buy anything with a motor from stores like Harbor Freight. But, I hit the jackpot with their fans. They throw a ton of air and I even used them when I had my warehouse gym. They are definitely more expensive than your cheap box fan but they are also more effective. I believe I paid around $30 each but they are now five years old and still going strong.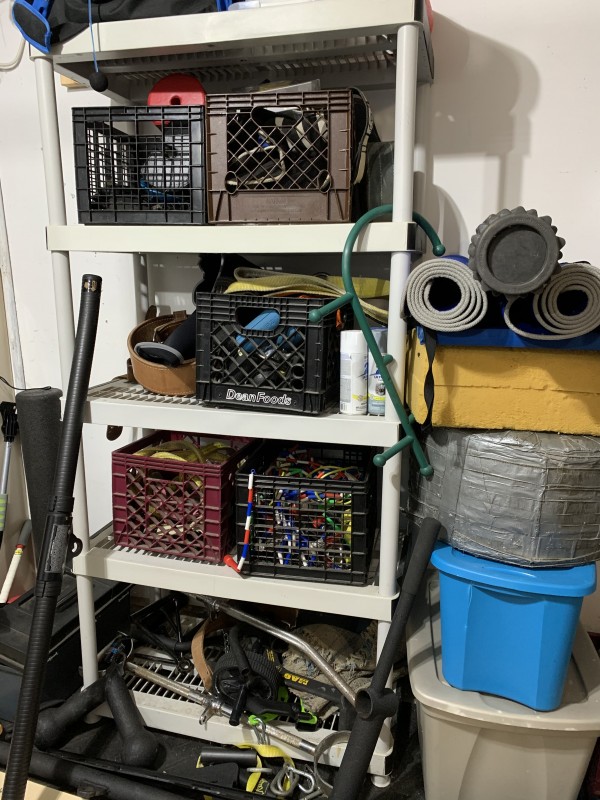 Shelving
There can be quite a variance in this category. You can buy a shelving unit or make your own. My house came with two, 12-foot long wooden shelves on one side of the garage. I store most of my normal garage items there. I use a heavy-duty plastic shelving unit to hold all of my wraps, straps, collars, and lifting accessories. I use the lowest shelf for cable attachments to keep them off the floor. Many of the accessories are stored in milk crates.
I am not sure how I ended up with them but I have five milk crates for my garage. These are not your cheap flimsy plastic dollar store crates but your heavy-duty industrial crates. I store my chains in one and even after years of abuse it is going strong. I am not sure where to buy them or how I got mine but you have to be able to buy them somewhere. For lighter items, you might be able to use totes.
Like milk crates, totes are great as they can be stacked and placed in storage if needed. With the lid, it helps keep pests and critters from making nests inside your precious lifting stuff. Belts, bench shirts, extra bands, and wraps can easily be stored on a shelf in a tote. Most are under fifteen bucks and you don't have to worry if it breaks since they are very affordable. If you are storing heavier items then error for the milk crates.
Carpet for Deadlifting
Carpet was a larger investment than most everything else but this rug will last forever. If it meets your fancy, you can even have a logo made and put it on the rug. This was from American Floor Mats and was priced over $150 in 2015. It was purchased for my gym at the time and handled the abuse nicely. A home gym might do well with a remnant from a home improvement store. I pulled sumo, so not skipping was very important. If you deadlift with a conventional stance this might not be a priority. The local box hardware store has cheaper carpet that will wear out and stretch without rubber coating on the bottom, but in a pinch, it will work temporarily.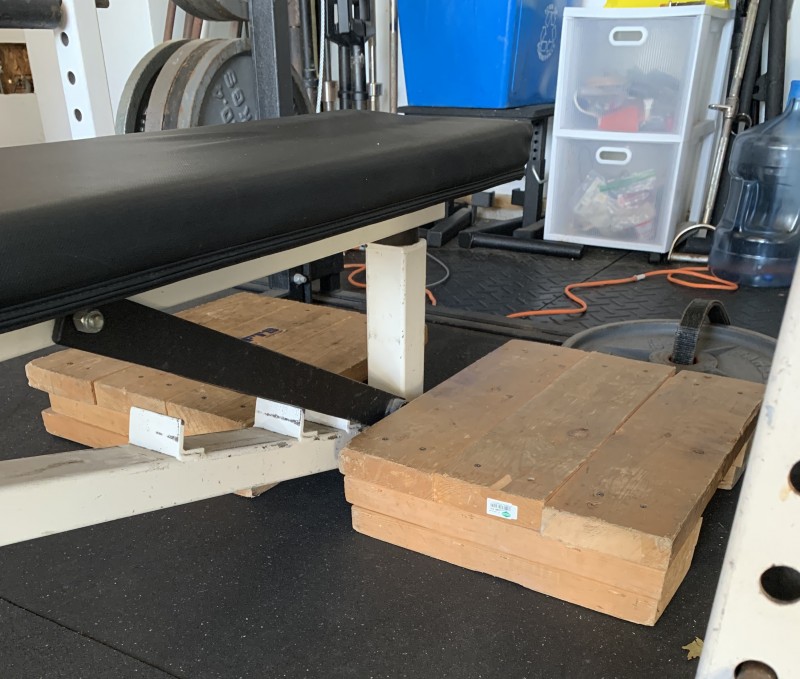 Wooden Platforms for a Hand-Off
I have extremely long arms and that requires a high J-hook position. My training partners had a difficult time giving me lift-outs without dropping the bar on me. So to make things easier, I made these platforms. We've used them to raise the glute-ham raise, the back end of the bench for low incline or decline pressing, and stretch push-ups. These are fairly handy and can be used in many different ways. One or two 5x8s, and you'll have two platforms that will fit over the foot base of the 0-90 bench.
Pest Control
Flytraps, bug spray, mouse poison, and mouse traps will be necessary. No matter where you live, one of these could be a problem. Pretty self-explanatory here. Pick some up and keep the critters under control. If you do put out poison for the rodents, be prepared to find dead bodies in some unusual places.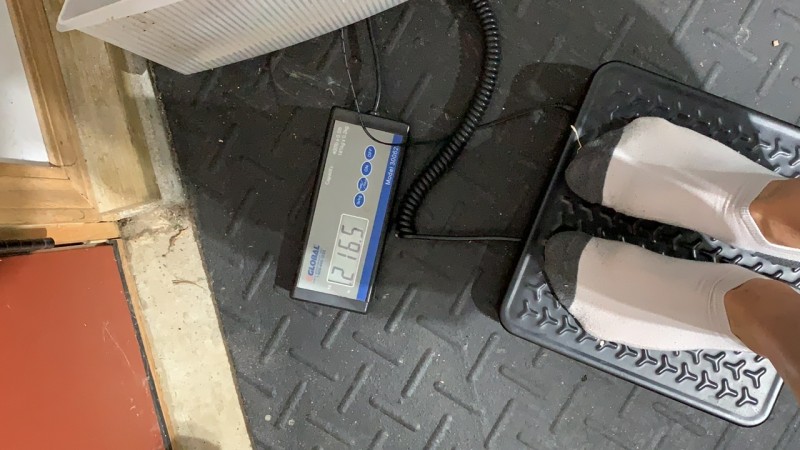 Scale
If you compete, a good scale is a must. It is never fun to show up to weigh-ins and realize your bathroom scale is over or under three pounds. So spring for a good digital scale. If you buy a nice one, it should be very close to calibrated meet scales. Mine was always right on point. I recommend a plug-in scale over batteries. Expect to pay near $100 for a proper scale. If you are not competing, then any old scale may do.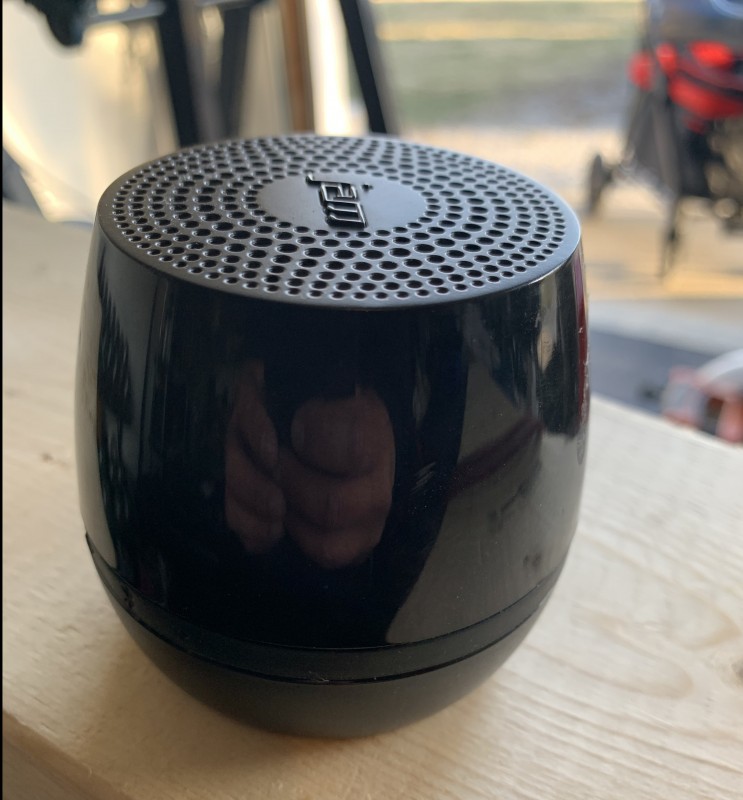 Speakers
I have some great speakers that were fantastic in the warehouse gym but are overkill for the garage. My neighbors would hate me if I had those hooked up. They also take up way more space than my Bluetooth jam classic speaker. The small speaker is smaller than a shaker cup and comes with a wall charger. They can put out some sound. For less than $20, the sound is fantastic. No reason to blast your phone speaker with this kind of technology available.
Flooring
When you order your equipment from elitefts, you can also order flooring. If you get the platform with your rack, and I do recommend that you do, you can delay the flooring purchase. If rubber flooring is not in the budget, you can over time buy horse stall mats from Tractor Supply Company (TSC).
The mats from TSC run in the $40- to $50- range per mat. So if you need to add two or three a month, you can piece it together over time. They are not all exactly the same size and a huge pain in the ass to move They don't roll up and are very heavy. The good news is they will last forever and can be cut down to fit the space needed. Trim to fit with a utility knife and a straight edge. The TSC near me usually has sales and has priced the mats as low as $35 per mat.
If you're in the market for rubber flooring, give Matt Goodwin a call at elitefts before you run down to your local shop.
Dry Erase Board
Stores like Walmart and Target carry nice framed dry-erase boards. You won't need anything that fancy. If you are using a dry-erase board to keep records, training programs, or other notes, then you can save big money by skipping the frame. Lowes and Home Depot both carry marker boards in the lumbar area. They are unframed and are a fraction of the cost. This is a great savings by going with the unfinished product. Under $15 per board and it's bigger than the $30 boards at retail stores.
Over time with small investments, you are making a small space into a killer home gym. Not everyone can use both stalls of a two-car garage for their gym, so space matters. You also want to invest in things that will last a long time. Buy nice, don't buy twice.
---