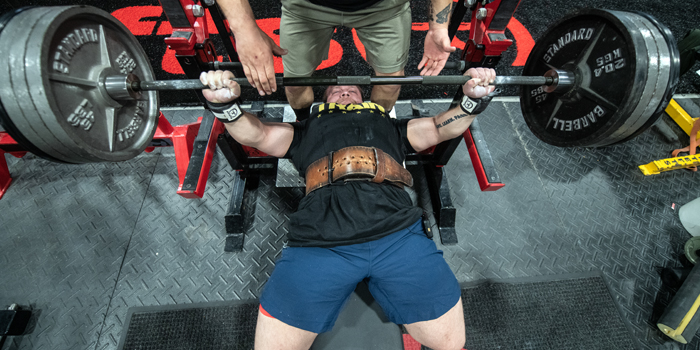 Joe Sullivan has a lot of thoughts and a lot more to say about mental health and powerlifting.
To start, he's really sick of people idolizing powerlifters for being "fucked up" and acting like it's something to brag about.
"No, everybody's fucked up — that's called being human."
And somebody who doesn't powerlift might even be dealing with more on your plate; don't look at them as less deserving... or simply as less just because they don't lift.
Another thing Joe has to get off his chest? Therapy. Go to therapy. He's open about it on social media and his athlete log for a reason, and that's because everyone should see a therapist. It's cathartic to talk about your problems. You're getting an unbiased perspective from a third party — and it works!
Also, can we stop with calling people soft and weak just because they're dealing with emotions and things suck? Why should someone's life have to suck? What if they can make it better through therapy? If anyone needs to see a therapist, it's probably the person who says people seeing therapists are weak.
If you try to wriggle out of seeing a therapist because it's too expensive, you're wrong and making excuses.
"Do some simple math. How many times a week do you eat at Chipotle? Starbucks? How many times do you get the mocha-fuck latte at Starbucks, or buy supplements, and fucking use all that money elsewhere? You can't justify going to a therapist and talking for an hour for a hundred bucks. You're being lazy, you're being a piece of shit, and you're sacrificing your own betterment for the sake of some fucking idolized, stupid idea that, 'Oh, powerlifting is the land of misfits, and we're always gonna be fucked up cause it makes us stronger,' and fuck 'the weight room is my therapy.'"
Finally, Joe has some choice words for anyone who says that weight room is their therapy, and they're "Get the fuck out of my weight room, you piece of shit."
So, yeah. Therapy.
---
If you or a loved one needs help, reach out to these resources.  All hotlines listed below are available 24/7 and are confidential unless otherwise noted. In case of an emergency, call your local authorities.