Lessons from West Point (Part 1)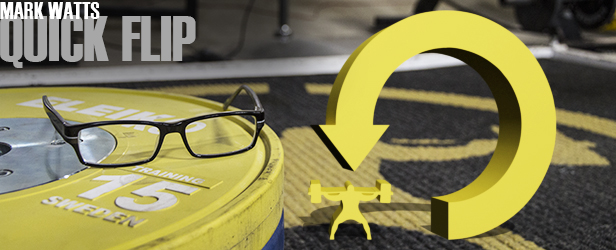 I started my first full time strength and conditioning job at the United States Military Academy in February 2005. I was engaged to be married and loaded up everything in a 1996 Explorer and drove the nine hours from Newark, Ohio on Superbowl Sunday. The patriots were playing the eagles and I ended up in Cornwall on the Hudson, NY at my boy Mike Murphy's apartment.
Murph was an assistant lacrosse coach and my D-line coach at Denison. Typical DIII school trying to milk every job they can out of you. Mike got hired as an assistant lacrosse coach at Army and was probably the main reason I got the job in the first place. Mike is now the head lacrosse coach at Colgate and one of the best motivators and recruiters I have been around. He is also a dear friend.
So, here I am living out of a car and sleeping on a couch but coaching at the most historically significant institution of higher learning in the country. My dream job. My military background combined with the high quality character of these cadets made to be a good combination. I know what these young men and women are up against once they graduate and know how to balance their military training with the strength training due to my familiarity.
West Point is very unique place for strength coaches. Every cadet pretty much gets the same amount of sleep (practically none) and eats about the same food. Breakfast and especially lunch are anything but casual meals. 4200 cadets eat lunch in 20 minutes. This is the main reason why Arthur Jones conducted his research at West Point. The subjects were on an even playing field. This is also where High Intensity Training (HIT) was born on the Hudson through research and necessity.
When I interviewed, I didn't know I would be working with three of the most influential coaches in my life. Scott Swanson is still one of my greatest mentors. I only wish I would have spent less time looking for the next job and more time doing a better job.
I frustrated Scott at times and I appreciated everything he did for me even if I was selfish at times. Scott's wife Joy was diagnosed with cancer while I was there. She lost her fight after I left, but I have never seen anyone fight as hard for as long as she did. Scott is an example of perseverance for everything he's been through.
Gabe Harrington and Corey Crane are still great friends to me. During the interview, Corey asked my why I do the Olympic lifts. They both had their roots in HIT and I tried to give Corey some bullshit answer about how cleans replicate tackling on a football field or some dumbass thing. He asked about how the myosin and actin respond differently to training stimulus. I was stumped and I learned the most valuable lesson I could ever learn.
Whatever you do in your program, you better be able to explain why you do it, and you better believe in it.
When I took the job at Army, I was neck deep in elitefts™, Westside Barbell and geared powerlifting. One thing people don't realize is that HIT is not that far off from traditional conjugated periodization. HIT meshes well with undulating or non-liniear type periodization. The differences lie in how those work sets are manipulated.
From my own training, I had the opportunity to train with Scott. I wasn't about it at first because I wanted to start training for a meet. The same reason why my interns should have trained with me is why Scott wanted me to train with him. As I was learning how the performance of a rep should be done, I also addressed some major weak points.
My last meet was the IronHouse Classic in Newark, Ohio in the Spring of 2004 where I lifted in the flight before Dave Tate.
Through elitefts™ training templates and the website, I finailly figured out a training template that worked for me. It was a combination of Chuck Vogelpohl's split and Bob Youngs beginner split. I was talking with Jordan Houser about this the other day. From memory, here is what I used to prepare for the IPA Nationals.
Monday
Dynamic Bench Press
9 sets of 3 with 40% + Mini Bands. 45 second rest intervals and 3 different grips.
Lying DB Tricep Extensions
4-8 sets of 4-8 reps (32-36 total volume). Best ever was 85 pounds for 8 sets of 4.
Chest Supported Row
Rear Delt Raise
Hammer Curl
Tuesday
Dynamic/Max Effort Squat
Dynamic Box Squat
40% pounds with heavy bands for 8 sets of 2 with 45 seconds rest
—or—
Max Effort Movement for 1-3 rep max
Rev Band Squat – Heavy bands
Squat w/ Chains – 3 chains
Rev Band Squat – doubled lights
Squat w/ Chains – 4 chains
Speed Pulls
50% for 8 singles on dynamic weeks
Good Mornings
Glute Ham Raise
Pull-down Abs
Thursday
Max Effort Bench Press movement for 1-3 reps max
2 Board press
Bench w/ Chains 2 chains
Reverse Band Press with average bands
3 Board press
Bench with 3 chains
Reverse Band Press with heavy bands
JM Presses
Pull-downs
Rear Delts
Curls
Friday
Squat/Deadlift Accessories
Back Attack Machine
Avenger Leg Press
Leg Curl
Leg Extension
Abs
Best lifts:
Squat: 715 pounds
Bench: 535 pounds
Deadlift: 545 pounds
Next time I will talk about:
Road trips to see John Bott and Nazareth Barbell
The key adaptations I made when training athletes at West Point that stayed with me
Adapting the WSBB template for athletes
Loading Comments...