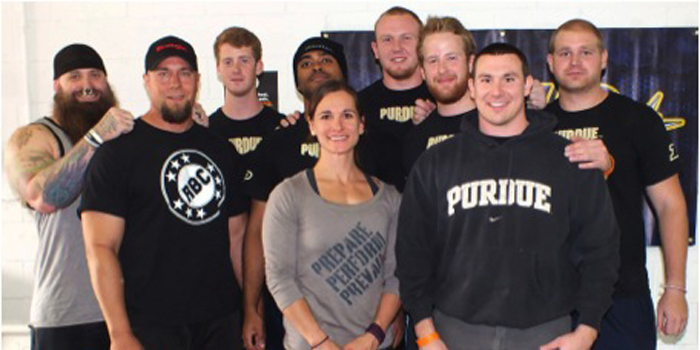 In the fall of last year, I had the privilege to travel to London, Ohio for a day at the S4 Compound with Purdue Barbell. Mark Watts and Brandon Smitley hosted us and we spent the whole day discussing how we could get stronger as individuals and as a team. We started with a sports performance-related question-and-answer session, moved into some hands-on topics regarding assistance and supplemental work, and finished with a long discussion about Purdue Barbell as a team and what needs to be done to get it where we want it to be.
Mark and Brandon, along with my teammates, pointed out several flaws and offered potential solutions for each one. In the end, I had pages of notes about how to make the team much more than a group of powerlifters. In my first article, I covered how to start a collegiate powerlifting team. Now, I want to tell you some things that I've learned and others have shown me, so that your team can last many years past your own graduation. It's time to bulletproof your team.
As Mark dropped knowledge-bombs all day, he referenced a few different books. The one that caught my interest the most was Three Signs of a Miserable Job by Patrick Lencioni. Mark walked us through the book and how it applied our situation. The three signs are anonymity, irrelevance, and lack of measurement. Let's find out how to address each.
Wait…Who Are You?
First, anonymity is the most important and probably the most challenging to address. Does everyone on the team feel like they belong? At a team meeting or training session, can you name everyone there? The latter might depend on how well you can remember names, but you get the point.
Being a powerlifting team, those who compete are the backbone – the bread and butter. My favorite way to highlight these members is with lifter profiles. Ideally, you will have a webpage full of lifter profiles. You can choose the specific requirements, but basically they just have to compete to get one. This will double as some extra motivation for some of your new members to get on the platform.
It may also be of benefit to include only a few, more in-depth profiles for Captains on your team, complete with contact information. These are the people that are highly-involved, knowledgeable, and willing to help out when someone contacts them. Similarly, you can highlight new members in a similar way. Each week you could make a post to your website, publishing a short interview with a new member. This post could then be shared via social media.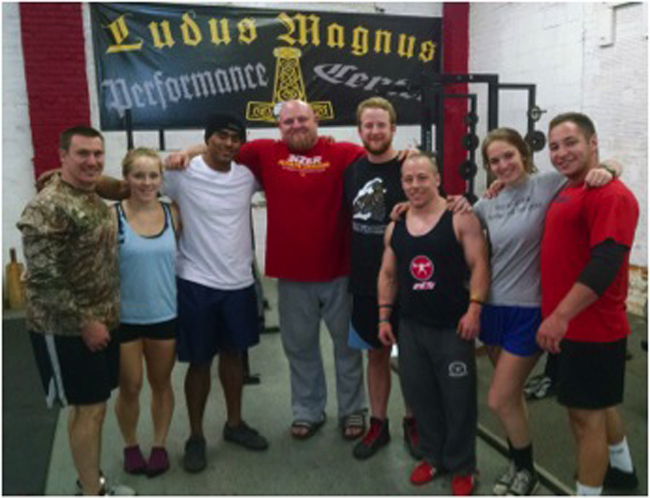 If you do not have a webpage, then build one. It can seem a bit daunting, but know that there are several good ones out there already, along with many templates. When I built the website for Purdue Barbell, I heavily relied on the example of Buckeye Barbell (now OSU Powerlifting) and I encourage you to do the same.
Be sure to also structure the leadership of your team to remove anonymity. Be sure that there are enough leadership positions so that, if someone truly wants to help improve the team, they can be recognized for it. Purdue Barbell utilizes seven positions: President, Vice President, Treasurer, Secretary, Quartermaster, Fundraising and Community Service Chair, and Safety Officer. While you must meet the requirements of your university and your own needs, these are a good starting point. Even though each position comes with its own responsibilities, the executive board as a whole can guide the team, no matter the position's title.
Lastly, you must look at your team as a member of the community. Be sure to have well-known meeting and training times. If someone is interested in joining, they must know how to find you. Even if it is inconvenient, try to train as a team two times each week at the university recreational center, with one time being the absolute minimum. Keep in mind that this is where your new members can express interest. With that in mind, be friendly to those who approach you. Yes, I know you'll be smashing weights and gettin' hooge, but take a moment to have a conversation. If you notice these conversations are taking up too much of your time in the gym, consider getting a hundred business cards. You can briefly converse with someone, give them a card, and then speak with them at a better time.
As the new lifters accumulate, especially at the beginning of each semester, consider splitting them into different groups. If a new member can train with two or three more experienced members, they can improve by leaps and bounds in only a few weeks. Be sure these new members know what is expected of them, as well. Certainly, each lifter must earn their place on the team or in the crew, but as soon as they do, they need to also be cueing and encouraging the rest of the crew.
Why Does This Matter to Me?
The second sign your powerlifting team is miserable is irrelevance. When you hold a team meeting, is it actually relevant to the whole team? Do you have ways to communicate with sub-groups of your team? Have you even defined sub-groups?
Personally, this was a big challenge for me with Purdue Barbell. We have three teams and four coaches. Even when I only had information for one of the groups, it would be a focus in the weekly all-team meetings. Mark pointed out that every meeting must have conflict and cooperation. Is the team hosting a big charity event on the coming weekend? Are you holding elections for leadership positions on the team? These are example of conflict, where having everyone on the team at the meeting is optimal. For things like arranging rides, try to address it via e-mail or with only a small meeting with the necessary people. If you'd like, try taking a video of the meeting and then uploading the important parts of it to your YouTube or Vimeo page, which you can then share on that website you've built.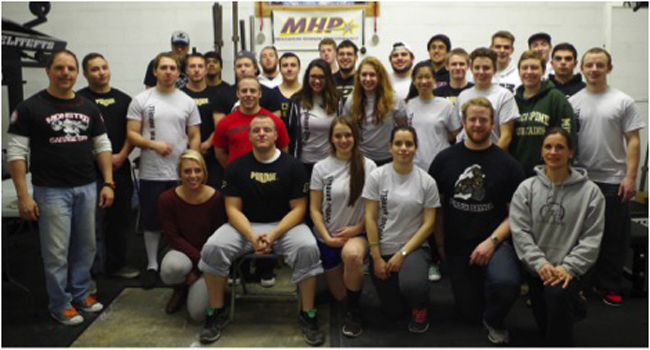 Secondly, there must be cooperation. Even if a meeting might have some important information for someone, why would they come if they don't feel like they will be able to offer any input? To use the examples from above, do people get to decide how they will contribute to the charity event or run and vote for the leadership positions? Bring everyone into the conversation when you can, and consider the input of your team.
More important than your meetings, are you hosting events that are useful to everyone? Last semester, I hosted many small events for Purdue Barbell. One weekend we would travel up to The Region Barbell Club, the next Brandon Smitley would visit, and the next we would visit Wil Fleming. One problem we faced was that people ended up not caring about events because the ones that we held as whole-team events were really only focused on a small group. You can only mobilize your team so many times in a semester. Engage your whole team in a few, large events each semester. You can still hold smaller events, but make it clear who they are for and who they will benefit the most.
What Are We Trying to Do?
The last sign is the lack of measurement. Do your members know how they stack up against their teammates on the platform? Though this can require a little bit of paperwork, it's the easiest of all to solve.
First and foremost, keep track of club records! You can choose to put everyone on a sorted list, or keep one with only one slot for each weight class like the famous Westside Barbell boards. You can easily do both of these in Excel and then put them up on your website. Everyone can keep track of it, and if someone wants to get on the board, then it's known what needs to be done.
Also, at the end of each semester or school year host an awards banquet. Reward those who deserve it. From awards for most improved to MVP, choose awards that highlight those that display qualities your team values. That could also mean rewarding the best platform performances or those who referenced the most new members to the team. When Mark was at Denison University, he created a PowerPoint slide for each award, which included the name of the recipient and three photos, two action shots and one professional photo. Perhaps you add a t-shirt for some of the awards, but only if you have the resources to do so.
At the end of the day, no one wants to be a part of a miserable team. By following these principles and using a few of the suggestions, you'll be well on your way to a constructing a productive and successful atmosphere.
---
Michael Tanner is the Founder of Purdue Barbell, the first and only club on Purdue University's campus for all three strength sports. He currently competes in the sport of Weightlifting in Germany under the online tutelage of Wil Fleming. Previously, Tanner competed in Powerlifting and has trained under Matt Ladewski and Brandon Smitley, in addition to visiting many EliteFTS gyms and athletes across the country. Tanner is currently pursuing his Mechanical Engineering degree, coupled with a co-op with Mercedes-Benz, from Purdue University. He can be reached at tannman11@gmail.com.