Elitefts Iron Cowboy Power Bar
elitefts™ Iron Cowboy Power Bar 
It's about to get all Garth Brooks up in here…
Made in the USA
High-quality steel
Aggressive Knurling
Great bar for all lifts
200,000 PSI Minimum
15" Loadable Sleeves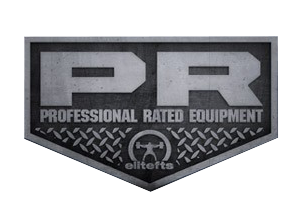 Typically ships in 1 business day. All Sales Final.
On Sale
$260.00
Regular Price
$325.00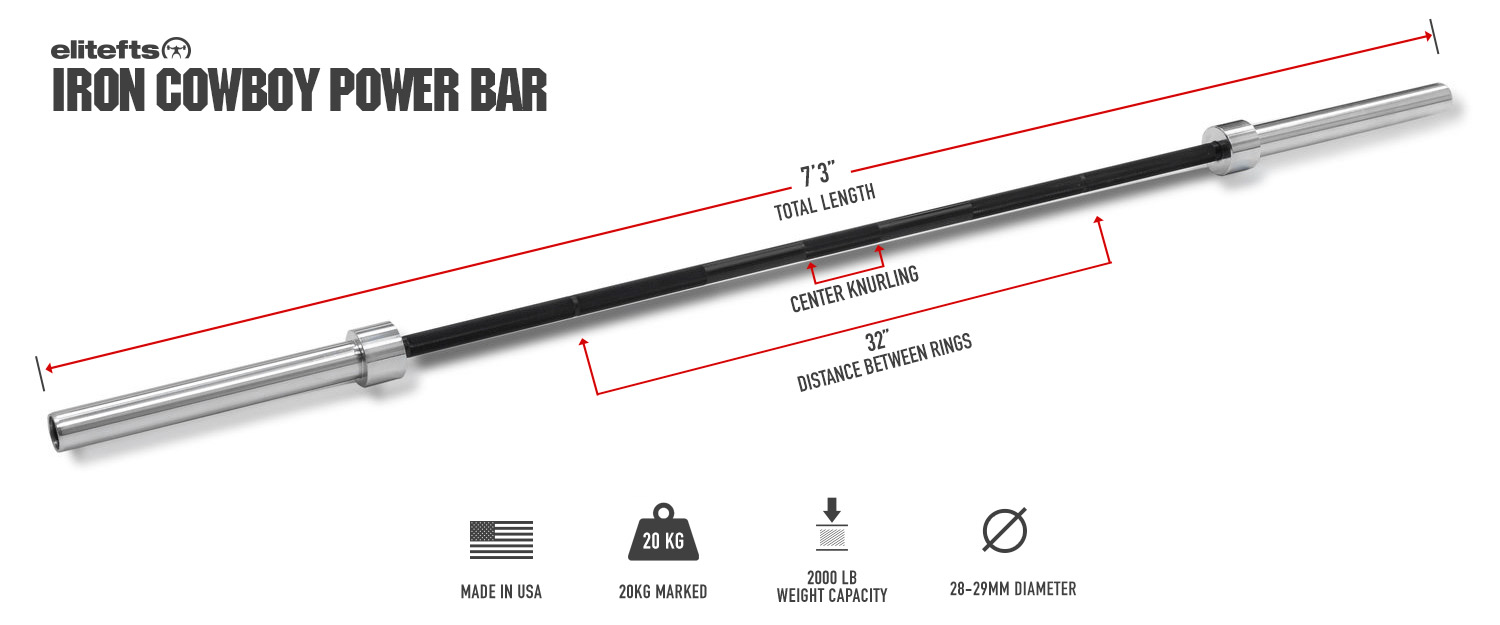 elitefts™ Iron Cowboy Power Bar
The elitefts™ Iron Cowboy Power Bar is proudly made and assembled in the USA, using only the highest quality steel, bushings, and coatings. It's make and model is a perfect choice for the squat, bench, and deadlift—a space saver, for sure. 
elitefts™ Iron Cowboy Power Bar Features
Bronze Bushing: The barbell bearings fit between the bar and the sleeve and reduce the friction between the outer and inner sleeves, making the spinning movement smoother.
28.5mm Diameter: Mix the shaft diameter with the high tensile strength and you have yourself a bar with little to no flex or whip.
Tough Diamond Knurling: Single powerlifting knurl marks and center knurling.
200,000 PSI Strength: PSI measures the tensile strength of the bar, which means the amount of force needed to permanently damage it. A bar with a low PSI will bend easily, and it will be no good after a few drops or one bad one. 
Bar Specifications
PSI Strength: 200,000 PSI Minimum
Weight Capacity: 2000 pounds
Diameter: 28.5mm black oxide shaft with chrome sleeves
Weighs: 45-pound bar 
15" Loadable Sleeves