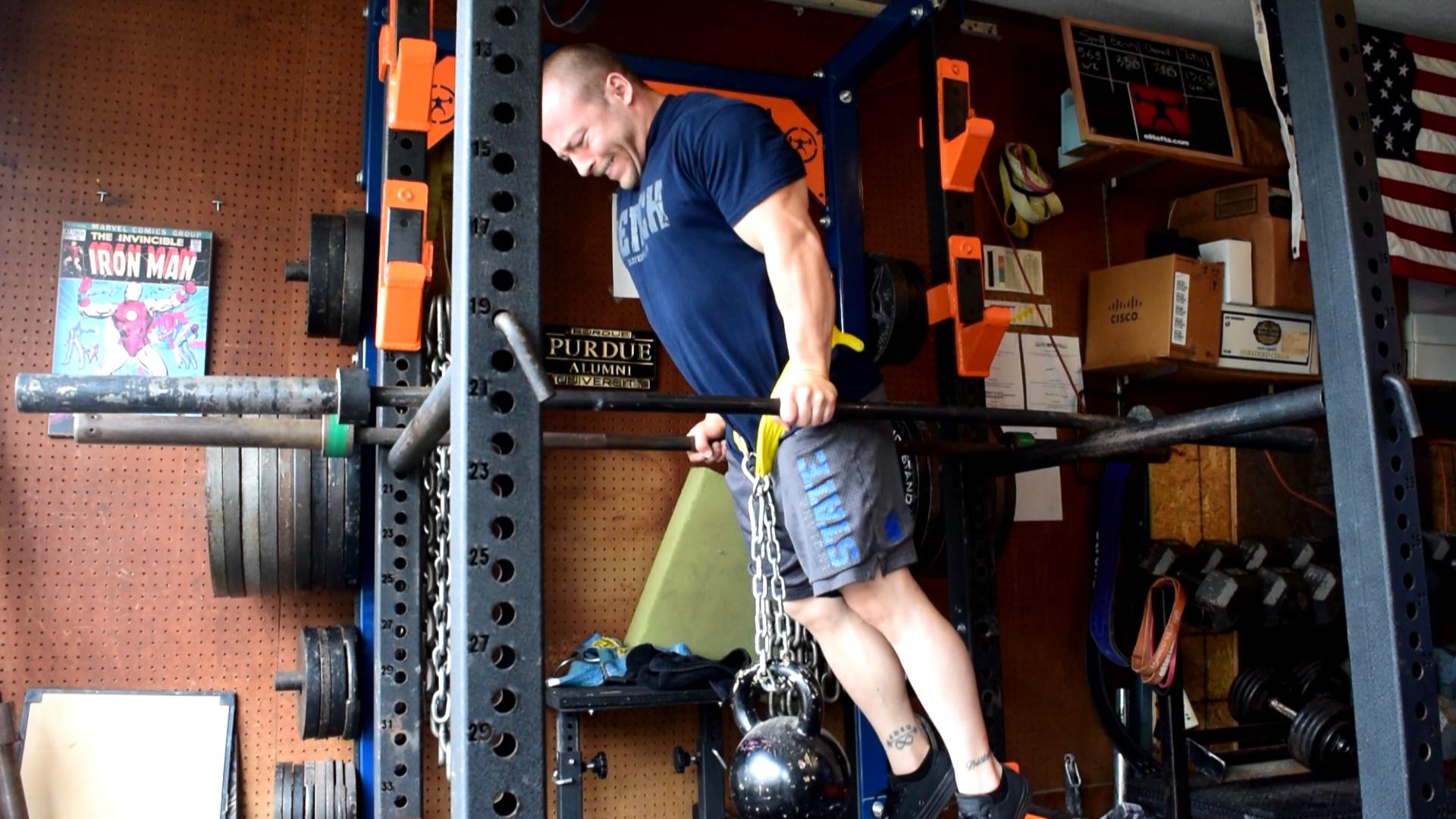 Now that I've given my body some rest after the APF Summer Bash, I'm running an off season training cycle, where my goal is to build upon my healthy movement, and hopefully hit the platform raw, full power in late 2017 or mid 2018, and rack up another 10x bodyweight total.

For programming and coaching inquires, please email SmitleyPerformanceSystems@gmail.com or visit brandonsmitley.com
---
Friday's extra bodybuilding work  was another quick one crammed between clients. Still easing back into things and having some fun. All the students are back on campus, so things have been incredibly busy, which is why I opted to get this training session done in the morning between clients. Plus I want to enjoy my weekend (even though I work Saturday morning) and get a date night in with Adrian. Leaning towards a new Italian place about 20 minutes out of town.
Oh, and my Bernese Mountain Dog, Denali, is 6 months old now and a huge 63 pounds! Crazy how much he's grown in four months.
---
Items Used in this Training Session

Warm Up
Lateral Raises
DB Overhead Press
Rear Delt Raises
DB Bench Press
DB Flys
DB Skull Crushers
DB Rows
DB Curls
15 each
A1) Incline Press Machine
Up to a hard set of 8
B1) Chest Press Machine
3x10; then one drop set on the last set
C1) Wtd Dips (+40)
4 sets, max reps (10-15 reps per set)
C2) Seated Cable Flys
4x8-12
D1) Cable Rear Delt Flys
3x30
E1) Tricep Pressdowns
3x20; then 2 drop sets on the last set
E2) Lateral Raises
3x15; then 2 drop sets on the last set
---