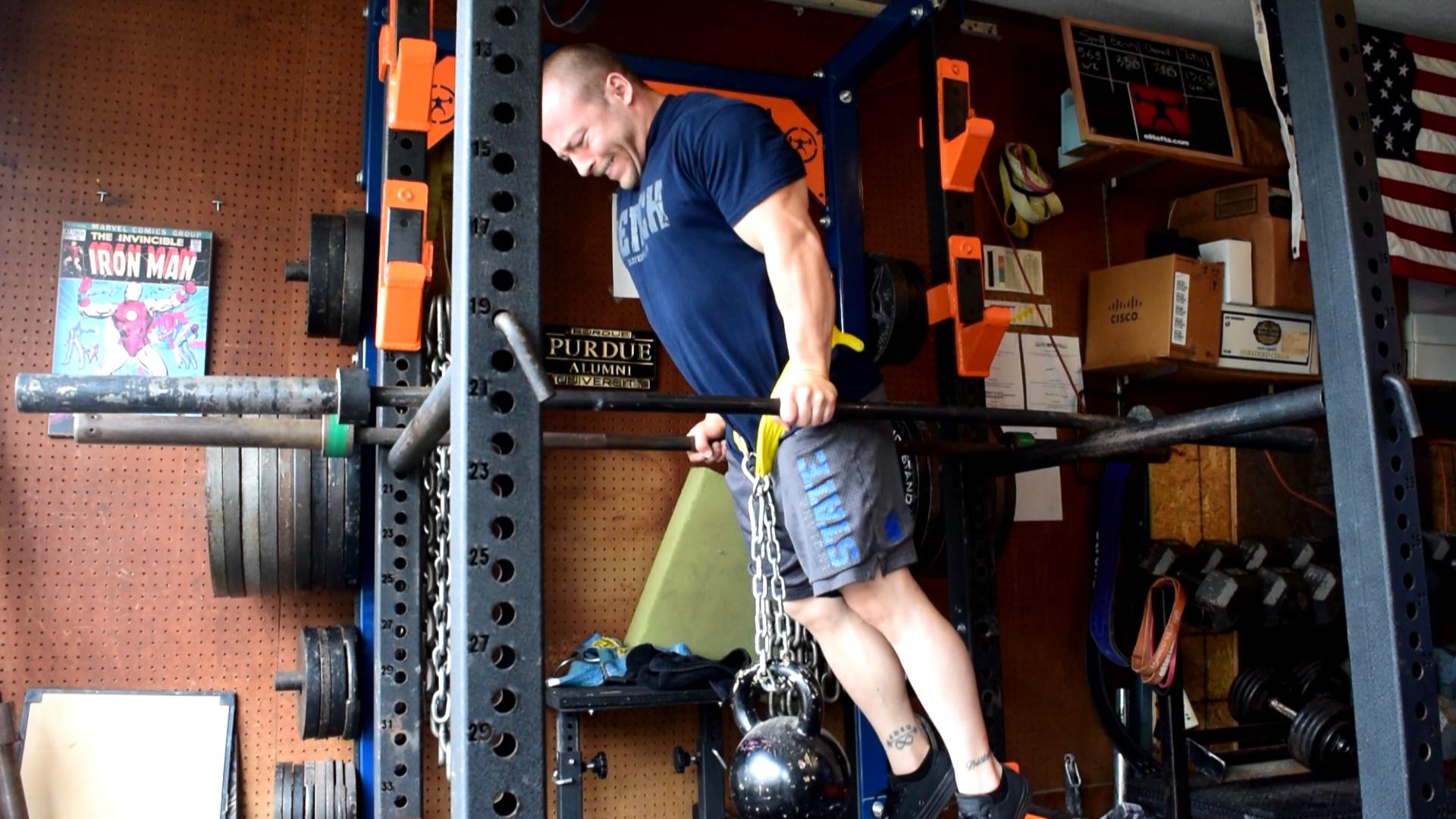 After coming off a top 10 all-time multiply bench press performance, I'm now taking a few weeks to get back into some light hypertrophy training. My focus right now is to keep my body healthy and feeling good, while laying a solid foundation to start a new off season full power training cycle by the end of August.

For programming and coaching inquires, please email SmitleyPerformanceSystems@gmail.com or visit brandonsmitley.com
---
Wednesday evening I was able to get some more bodybuilding based training in, and this was a fun quick training session. Still trying to ease back into things and keep training fun. Some really good supersets here to keep things moving quick and keep the pump going.
---
Items Used in this Training Session
Chains
Warm Up
PRI Breathing Work - 5 min
Hip Flexor Stretch - 30 sec per leg
Leg Swings (forward and side to side) - 10 each
Single Leg RDL - 10 per leg
Bulgarian Split Squat - 10 per leg
Goblet Squat - 10
Standing Band Crunch - 15
A1) Slight Incline DB Bench Press
Work up to a hard set of 8
B1) Deficit Push Ups vs Chains
3x10-12
C1) Wtd Dips
3x15
C2) Pronated DB Fly
3x12
D1) Seated Bent Over Rear Delt Raises
3x30
E1) Lateral Raises
3x12
E2) Front Raises
3x10
F1) Pressdowns
4x12-15
F2) Overhead Cable Tricep Extensions
4x10-12
---