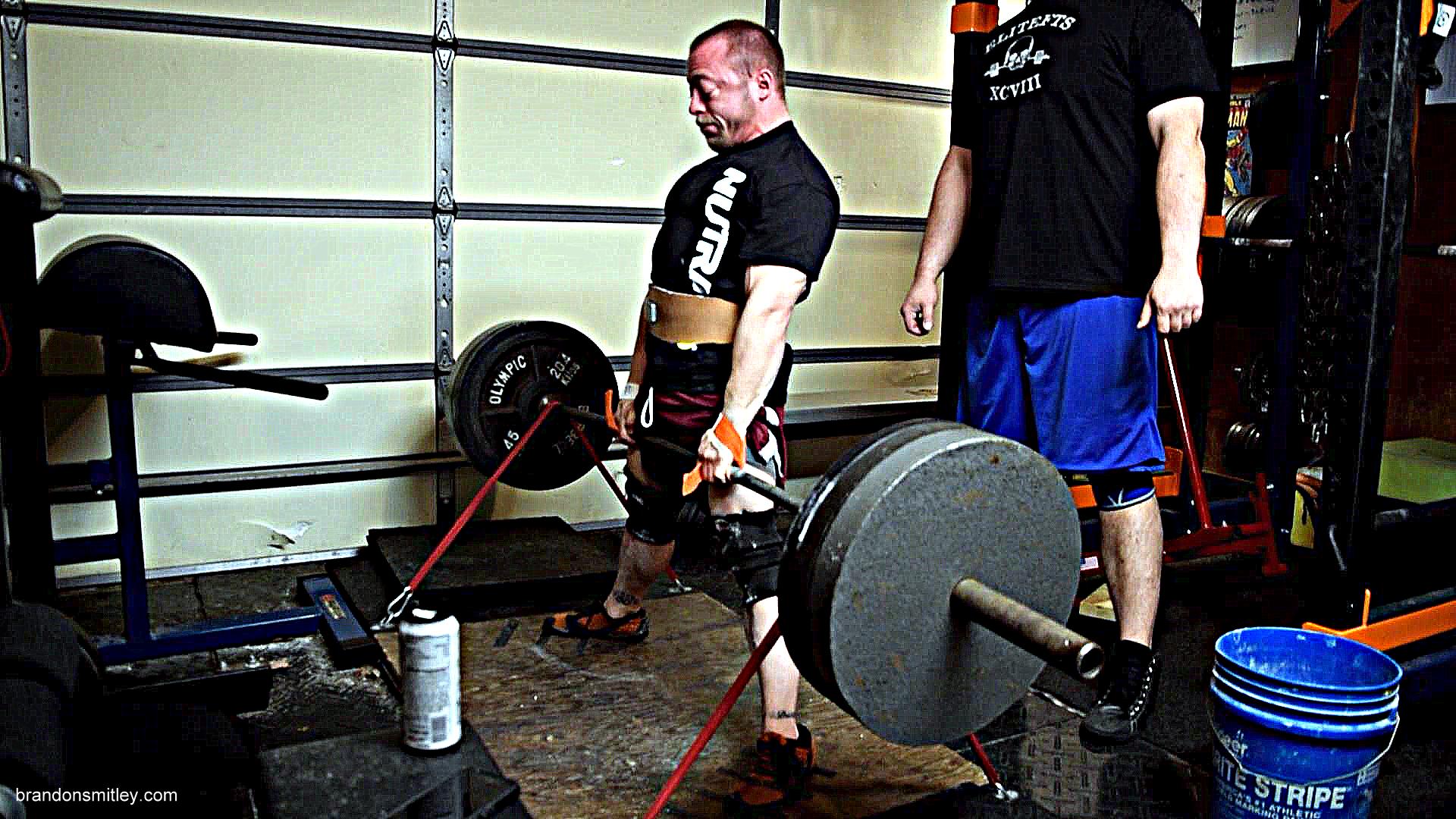 I'm currently in meet prep for the RPS Lexen Spring Fling in Columbus, Ohio on May 9th, 2015. I will be competing in my first multi-ply meet, going bench only at 148 pounds.
For programming and coaching inquires, please email SmitleyPerformanceSystems@gmail.com
---
Saturday's deadlift training was ROUGH. There was a ton of pulling, but I felt I made some great strides this session. I really attacked a ton of my weak points and really got to feel some heavy weight in my hands again. This is a minor isometric block for my supplemental work as well, so it was just an overall killer day. In two weeks it will be nice to see the kind of speed I have as it should carry over nicely.
I'm also making good improvements on my grip work as well, which is nice to see. After a tough training day, I went to Friday's to smash all you can eat apps with the training partners and to watch some basketball. Overall a great day of training, and slowly getting better at fixing this damn deadlift.
---
[youtube=https://www.youtube.com/watch?v=AXl2Q4KiNTo]
---
Warm Up
Reverse Hyper - 290 for 42 total reps
Grip Work
A1) Fat Gripz DOH Rack Pull - 165x3 (PR); 150x8
B1) Hanging Barbell Finger Curls - 2 sets
C1) CoC #T Hold - 1 set
A1) 3" Sumo Block Pulls vs Quad Mini Bands
135x5
135x5 - add bands
185x3
225x3
275x3
315x3
365x3
405x3
425x3
295x3
340x3
380x8
B1) Sumo Pulls into Pins (isometric - 6 sec)
355x5x1
B2) Sumo Deadlift
355x5x1
C1) Close Stance SSB Box Squat (beltless)
155x5
205x5
245x3x10
D1) DB Stiff Leg Deadlifts
2x20
E1) RNT Seated Sumo Stance KB Shrug
2x20
E2) Standing Cable Crunches
4x15
---