First Strongman Event Day with Iron Asylum - Log Press 3RM & Super Yoke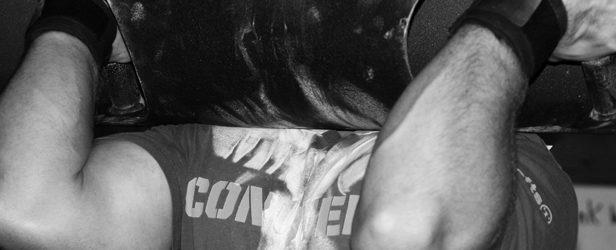 ..Last Wednesday was the first day training with the Iron Asylum group at River City Barbell. Lee Woody started the group there, and it's been a great small training group so far.
Each week looks like it will be rotating 2 different events, and this first week was 3 rep max on Log Press, and then some runs with the Super Yoke. I've only done Super Yoke twice, and I'd never done Log Press before so this was a good learning experience.
For Log Press I got up to about 195lbs before I was starting to struggle with technique and shut it down - I'm definitely going to use self-control not to push too hard as I learn this stuff for the first time. With Log Press I think the trickiest things for me right off the bat are getting used to having my head back with the log on my chest, and getting used to push pressing and push jerking (versus strict pressing) in general. For Super Yoke, I worked on stepping heel-to-toe and moving quicker without losing my breath or tightness. It was a solid first day overall and I'm definitely excited to be training with this group.
Week 1 - Strongman Event Day w/ Iron Asylum
A. Sandbag Toss Warm-Up
B. Log Press 3RM - Up to 195lbs
C. Super Yoke - up to 590lbs for 4 walks of about 20 meters.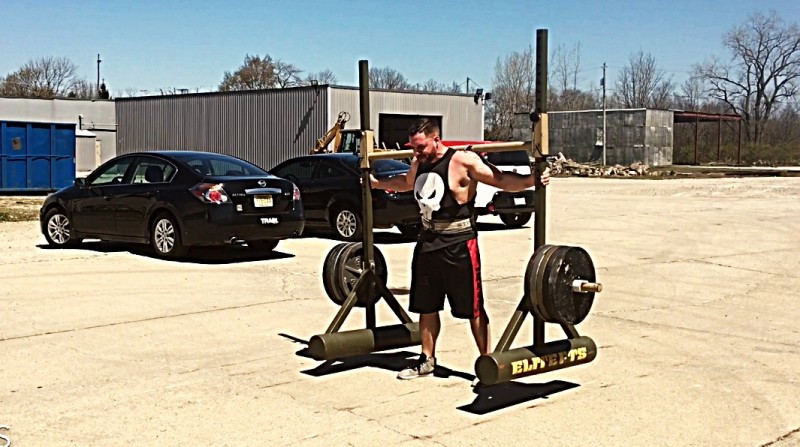 Loading Comments...