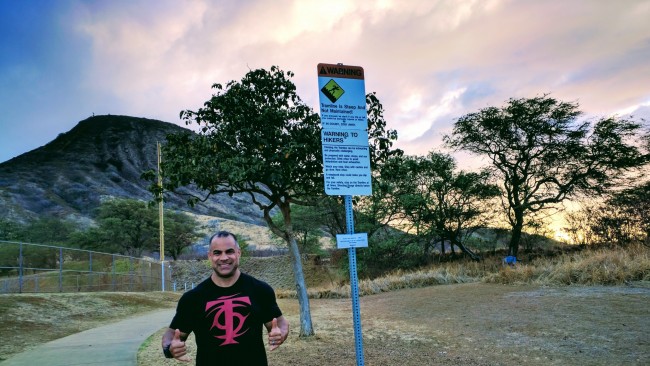 Wednesday morning we decided to wake up early to train legs while we are staying on the island of Oahu.  However, rather than moving traditional iron in the gym I decided on some function leg training coupled with cardio.  Bodybuilders are notorious for falling into the same pattern of training, so this vacation I intended to get creative.  The idea formed while searching "best hikes in Oahu" on Google where I discovered the Koko Crater Railway Trail Stairs.
Rated as difficult the Koko Crater Railway Trail Stairs is 1.8 miles up-and-back with a 1,092 feet elevation gain and over 1,000 steps.
The pillbox bunkers at the top were created during World War II with a railroad built into the side of the crater to carry up supplies.
It didn't look so bad from the bottom and to be honest local athletes apparently do this hike often for training, but it gets super steep towards the top.
Gasping for air I had to stop every 20 rail ties or so to catch my breathe and my to say you could wring the sweat out of my shirt at the top would be an understatement.
I imagine people with long legs would do better than me.  Imagine doing 1,000 lunges on a 70% incline.
The top was super rewarding with views of Diamond Head crater, Honolulu, Hawaii Kai, Hanauma Bay, Sandy Beach and Makapu'u Point.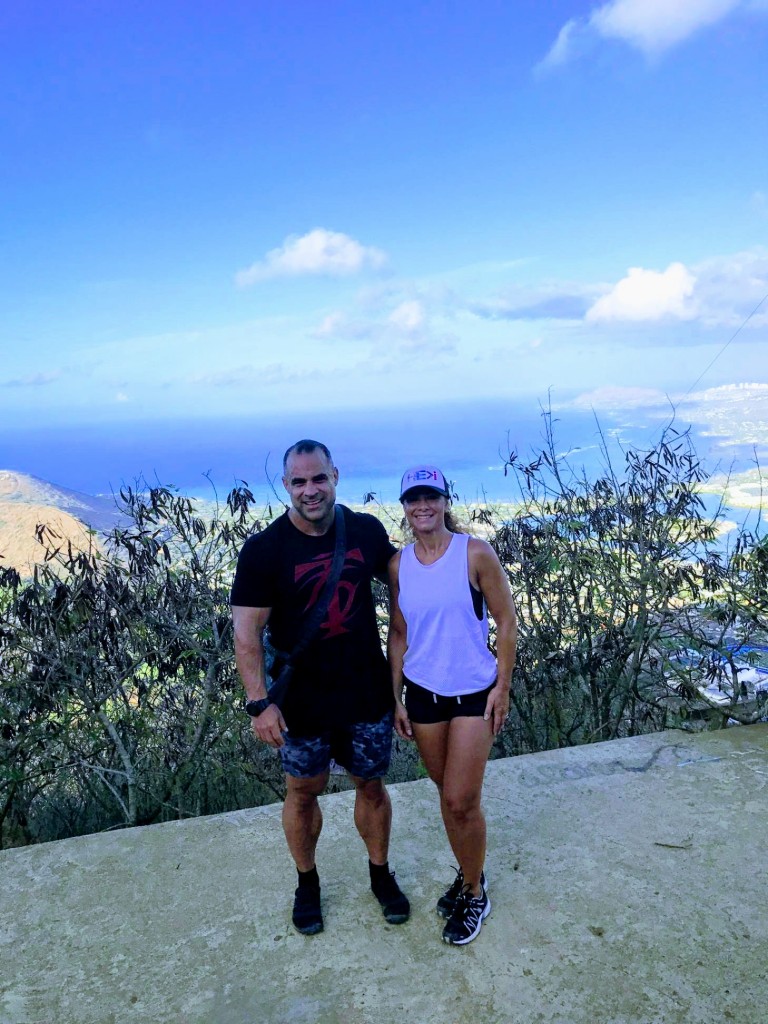 The wind was whipping and felt awesome, but if the ascent worked the glutes the descent most certainly worked the quads and calves.
[youtube=https://www.youtube.com/watch?v=fZA-2DSoA3o]
Twenty years ago on August 23rd, Christina and I got married.  It's been challenging and rewarding fighting for a vibrant marriage.  We finished off the afternoon at Lanikai Beach.