Last Heavy Squat Training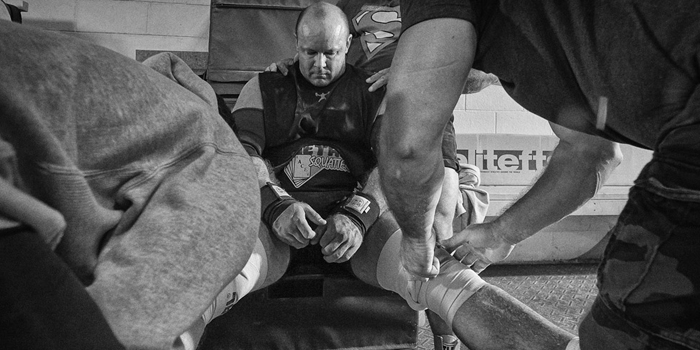 Today will be the last heavy squat training session before the meet. This training cycle has gone well with no issues or injuries. The cycle has been focused on my squat and my last remaining single lift goal. I'll be doing a full meet but my focus has been on the squat.
Free squats
worked up to 500 for a single
put on Metal Ace briefs
worked up to 700 for a single
added Metal Ace squat suit - straps down
worked up to 850 for a single
put straps up added knee wraps
940 for a single
added reverse light bands
1030 for a single
1100 for a single
GHR
4 sets of 12 reps
hanging leg raises
3 sets of 15 reps
The squats moved very well and I did not jump the depth calls today. My gear felt great, knee wraps are dialed in and I'm ready.
Loading Comments...