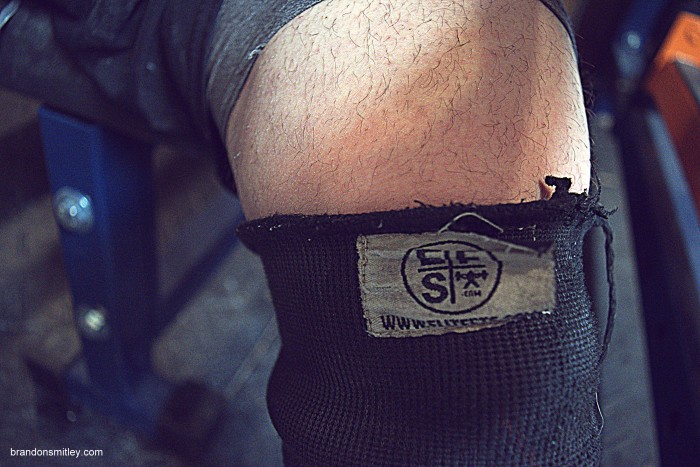 I'm currently in meet prep for the 2015 XPC Finals at the Arnold Sports Festival during the weekend of March 6-8th. I will be competing on Friday, March 6th, 2015 at 132 pounds, raw with knee wraps.
For programming and coaching inquires, please email SmitleyPerformanceSystems@gmail.com
---
Saturday I got in my last heavy squat and deadlifts before the meet. I just took some openers and modified seconds, very light accessory work and I got out. I just overall felt like crap, and it's due to the amount of work I've been doing leading up to this. Usually these last few sessions just feel sucky going into the meet, but considering I can hit them in this state, that means they are certainly safe, but good attempts. I wasn't the happiest with my work either. My squat descents were too slow and I pushed the bar out in front of me on my block pulls. Little minor things I've got to clean up before meet day, which I'll do on my assistance days. I can't complain as I still got the work in, I just would have liked them to be a bit more crisp. I'll get it dialed in on Tuesday though.
---
[youtube=https://www.youtube.com/watch?v=q13IPMU3nKc]
---
Warm Up
Reverse Hyper - 290 for 42 total reps
A1) Squat
55x10
105x5
145x5
195x3
235x3
285x2
325x1
375x1
415x1
445x1 - add Metal Mystical wraps
485x1 - add Krait wraps
510x1 - add reverse mini bands
B1) Sumo Deadlift
135x5
185x3
245x2
295x1
335x1
385x1
435x1
475x1
505x1 - from 3 mats
C1) Cable Pull Throughs
3x15
D1) Spread Eagle Sit Ups vs Band
4x10
---