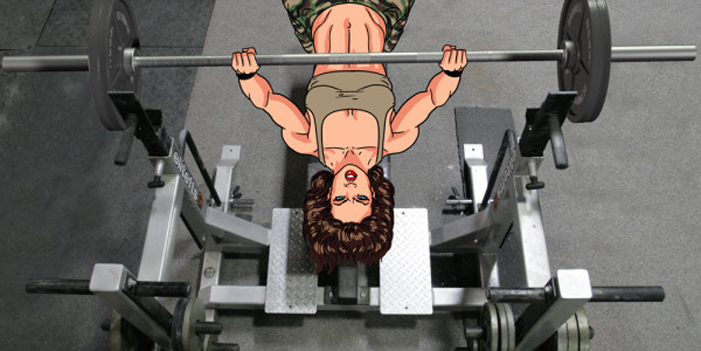 Mon, 17 Jul 17
Block 13, Wave 2 - BP
I had the pleasure of actually being coached in some aspect of throwing today by former collegiate thrower, multi year Arnold WL competitor, Iron Strong CF member, and all-around bad ass, Jen Houghton.  She pointed out a number of technique errors I was making on the shot put/open stone (about half of which I had no idea I was even doing), and showed me some drills to help improve the full body dry heave that is my glide.  So after much more volume of throws and drills and warmups than I am used to, I ended with 5 throws including a 2" PR with the 16 lb shot.
Shot Put
many many many warmups
5 throws with glide
Fat Grips Bench
12x45
6x95
4x135
4x185
2x225
3x250
3x290
3x325
My right arm was struggling massively with all sets until the very last one where I was able to sack up and keep up with the left arm.
SG Rows
8x45
8x135
3x8x185 - Kept the weight lower today because my left lat was feeling a little wonky.