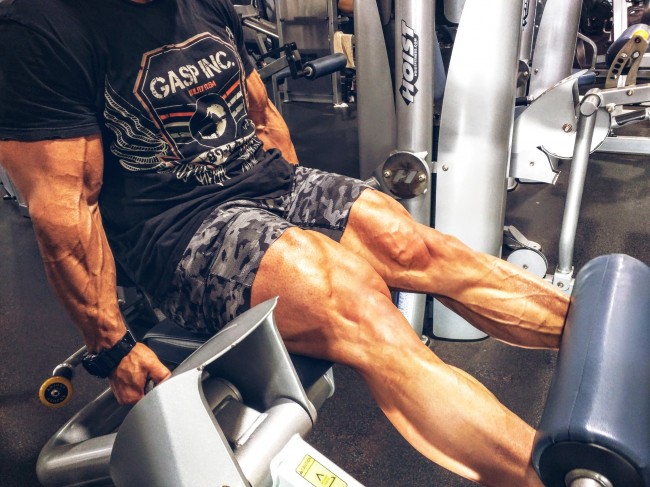 The first morning in Kailua, HI and I headed to 24 Hour Fitness for some leg training.  I'm here for a 9 day vacation with my family.  I bumped legs up in my training schedule because we have surfboard rentals in a few days and I didn't want to risk being sore.  Here is what I did…
Hoist Seated Leg Curls
Set 1 x 15 reps with 50lbs
Set 2 x 15 reps with 70lbs
Set 3 x 12 reps with 90lbs
Set 4 x 6 reps with 110lbs
Set 5 x 6 reps with 110lbs
Set 6 x 6 reps with 110lbs
Set 7 x 6 reps with 110lbs
*I tried to select equipment that I don't have at Kirkland Gold's Gym.  This piece was unique to me and felt great.  I aimed for lower reps and shorter rest breaks because hamstrings are typically comprised of more fast twitch muscle fibers.
Hoist Glute Machine
Set 1 x 12 reps with 90lbs
Set 2 x 12 reps with 90lbs
Set 3 x 12 reps with 90lbs
*Christina always likes to get in some glute focused exercises before our "main" exercise so we opted for this machine.
Startrack Leg Press
Set 1 x 20 reps with 2 plates/side
Set 2 x 20 reps with 3 plates/side
Set 3 x 20 reps with 4 plates/side
Set 4 x 20 reps with 5 plates/side
Set 5 x 20 reps with 6 plates/side
Set 6 x 6 reps with 7 plates/side
Set 7 x 6 reps with 7 plates/side
Set 8 x 6 reps with 7 plates/side
Set 9 x 6 reps with 7 plates/side
Set 10 x 6 reps with 7 plates/side
*Leg press can actually mess up my lower back when I train heavy without a belt.  Therefore, since I didn't pack a weight belt I kept the weight a little lower and did what is often referred to as Density Training.  The key is to work up to a weight in which you can get 10 reps.  At that point perform 5 sets of 6 reps with less than 30 second rest breaks.
Superset: Hoist Leg Extensions & Walking Lunges
In a hurry to get on the road to the North Shore, we supersetted the last two exercises.
Hoist Leg Extensions x 12 reps with 160lbs
Immediately followed by…
Walking Lunges x 18 strides with body weight only
*Hoist again was unfamiliar to me, but gave me a nasty pump and the walking lunges performed super-slow while pausing with my trailing knee touching the the floor only blew them up more.  I stretched each leg for 4 rounds of 30 seconds each after I completed 4 rounds of this superset.  I could barely walk down the stairs leaving the gym, lol.
[youtube=https://www.youtube.com/watch?v=2xYV2-t9KKY]
That concluded this leg workout in paradise.
Train hard!
Mark