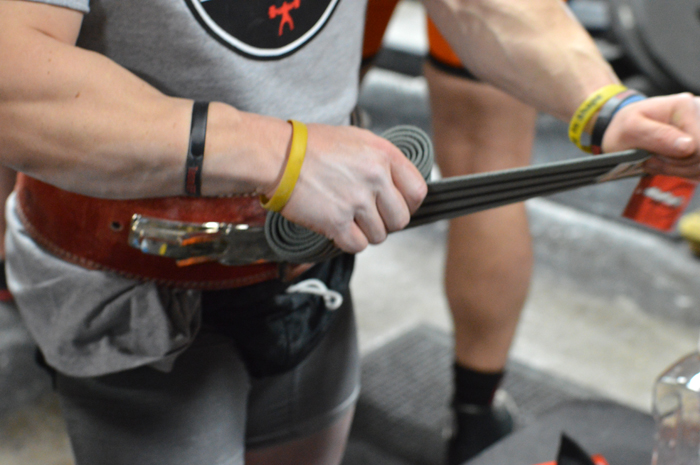 I'm currently in meet prep for the 2015 XPC Finals at the Arnold Sports Festival during the weekend of March 6-8th. I will be competing on Friday, March 6th, 2015 at 132 pounds, raw with knee wraps.
For programming and coaching inquires, please email SmitleyPerformanceSystems@gmail.com
---
Well Sunday was interesting because I thought I was going to be snowed in up at Purdue. I ended up making it back, and decided to get in a very small training session to relieve some stress and just make sure that I feel fresh come meet day. Pretty boring training session, but I just needed it to stay on track more than anything else. It felt good to break a sweat and I felt much better after the session.
As for my pre meet thoughts, I really can't complain with how this prep has went as a whole. I had a very short off season to work on things between meets, and the amount of improvement I've felt just over these 16 weeks (6 off season, 10 meet prep) has been some of my best yet. I think I really took the time to attack exactly what I needed and gave every thing in my training a reason to be there. It wasn't exactly the hardest prep yet, and I managed to hit bigger numbers than I ever have in training. While that doesn't mean much (since it's not on the platform), it sure has my confidence and ability to do well very high. I didn't miss a single lift, so that's an accomplishment in-of-itself. Basically, I've trained smart just as well as hard. How things turn out on meet day will always depend on numerous factors (some controllable, some not so much). I just know that I've did my part, and now it's time to go have fun, hit some PR's, and really grow and develop (and learn).
If you are at the meet, please come say hello. I love meeting new people and talking training and life. It's going to be a long weekend, so I'd love to connect with anyone I can.
---
Warm Up
Bench Press - 50's x4x12
Mini Band Face Pulls - 100 total reps
Rolling Planks - 3x20
A1) Floor Press
45x10
95x5
135x5
185x3
205x3
225x3x3

B1) Blast Strap Push Ups
2x25
C1) Band Pressdowns
50 total reps
D1) Mace Ball Band Flys
50 total reps
---