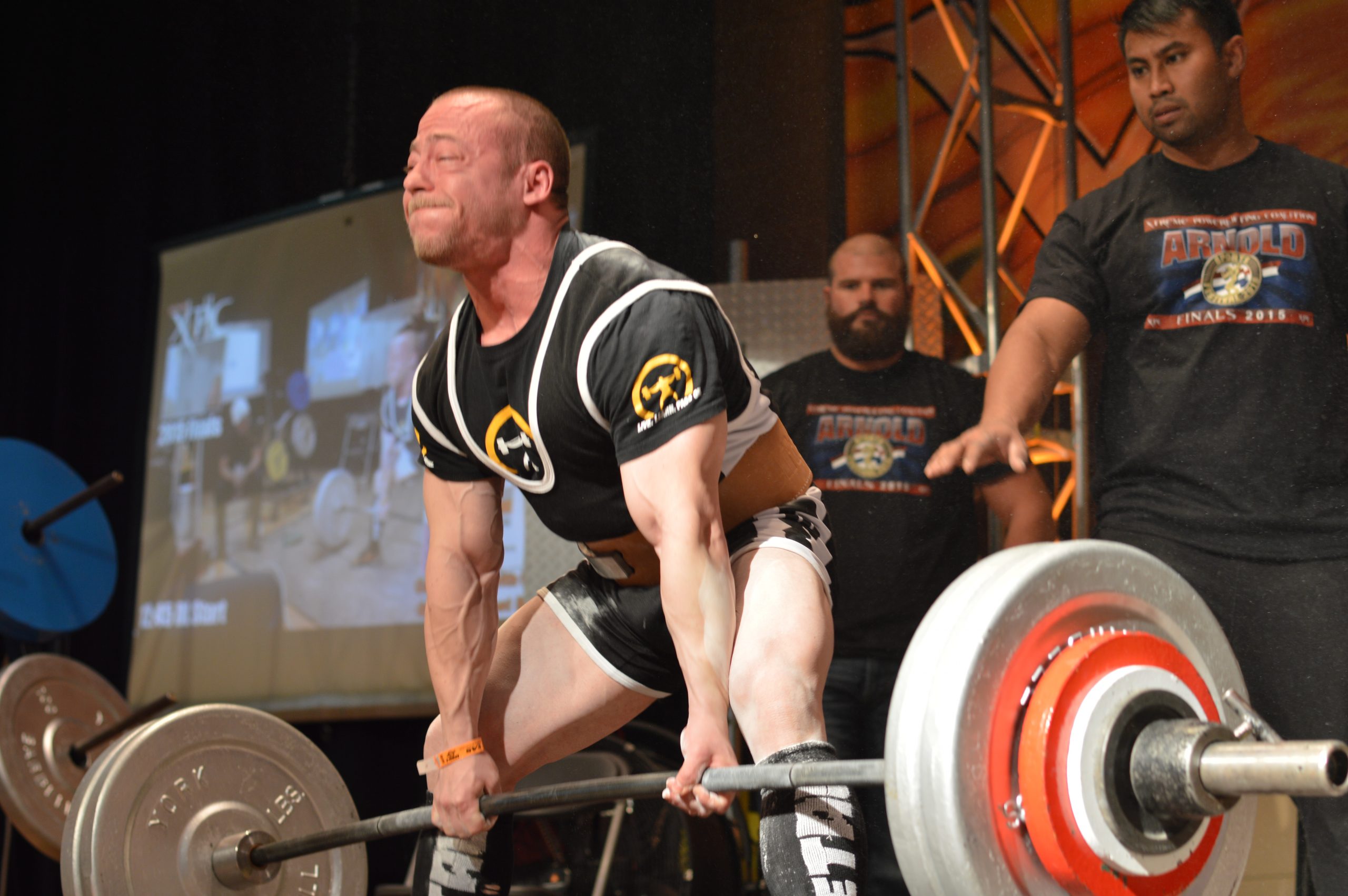 I'm currently in meet prep for the RPS Lexen Spring Fling in Columbus, Ohio on May 9th, 2015. I will be competing in my first multi-ply meet, going bench only at 148 pounds.
For programming and coaching inquires, please email SmitleyPerformanceSystems@gmail.com
---
Tuesday was back to some speed work and rep work on the deadlift. Overall another solid training day. I'm playing around a bit with my sets on speed work for my squats, and I think I'm going to like this set up a bit more. It's just a few extra sets every 3 weeks, but over time I'm hoping that it yields some good results.
I also had a bit of a lower intensity day on my grip work. Still some good work, but nothing maximal with a barbell.  I can tell my grip is getting a little better so I've just to keep my head down and on top of it.
I've been enjoying training a lot lately, and I can tell you right now, me and the training partners can't wait until the monolift gets here. Moving a bar up and down is starting to get hold. We'll be spoiled soon enough.
---
[youtube=https://www.youtube.com/watch?v=n5G163fUekE]
---
Warm Up
Reverse Hyper - 290 for 42 total reps
Grip Work
A1) CoC #1 - 1 set of max reps, 1 set of max hold
B1) Hex DB Pick - 2x5
C1) Sledge Hammer Lever Work, Ulnar/Radial Dev - 5x5 each way
A1) SSB Speed Squats vs Chains
*First rep paused in hole*
65x10
65x5 - add 3 chains per side
95x3
115x2
135x2
155x2
180x12x2

B1) Speed Deadlifts vs Chains
135x5
135x5 - add 6 chains
185x3
225x2
250x8x1 - 4 conventional, 4 sumo
295x5
340x5
385x10
C1) SL RDL
3x15 per leg
D1) GHH/Back Ext
3x15
E1) Lat Pulldowns
3x15
E2) Buzz Saw Planks
4 sets
---