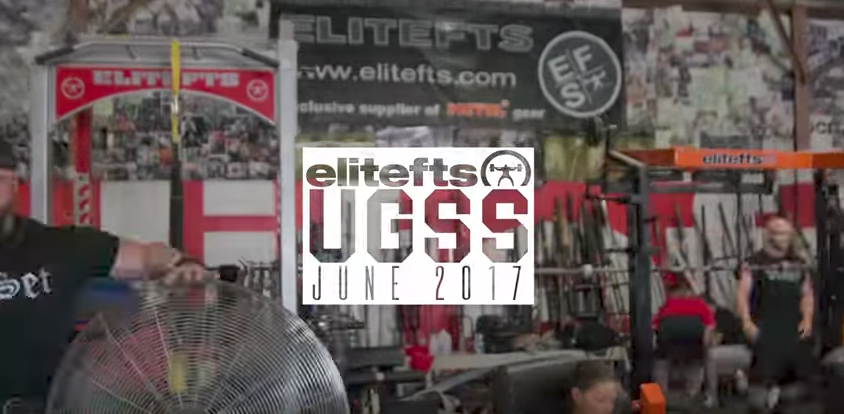 While I might not still be back to 100%, I'm healthy enough to compete bench only. Therefore, I am currently in meet prep, where I will compete at the APF/AAPF Summer Bash on July 29th, 2017. I'll be competing the 132-lb. weight class, multi-ply, where I look to bench press 500+ pounds, yet still mending my low back issues.

For programming and coaching inquires, please email SmitleyPerformanceSystems@gmail.com or visit brandonsmitley.com
---
Saturday morning I got the pleasure to drive over to Elitefts and train with a vast majority of the team and get in my squat training. It was awesome to be able to see all my good friends, chat, eat some grub, and train together. Elitefts is filled with nothing but amazing people, and to get to meet some of my teammates for the first time is always an exciting things, considering we usually interact via social media in some shape or form.
I got to see my other half Meana, and Denali even came along for the trip to absorb all the cuddles from the beautiful Elitefts girls.
It was a great time, and I'm very thankful for the opportunities we get as a team to be able to do things like this. Unfortunately I had to head back that evening and would be sticking around to bench press with everyone on Sunday, but it was still a great time, and I'm looking forward to the next one, where I can hopefully be squatting a bit heavier.
---
Items Used in this Training Session
SS Yoke Bar
Warm Up
PRI Breathing Work - 5 min
Hip Flexor Stretch - 30 sec per leg
Leg Swings (forward and side to side) - 10 each
Single Leg RDL - 10 per leg
Bulgarian Split Squat - 10 per leg
Goblet Squat - 10
Standing Band Crunch - 15
A1) SSB Squats
65x10
115x5
155x5
205x5
245x5
270x5
305x3
340x10
B1) SSB Pause Squat
250x5x10
C1) Hack Squat
3x12
D1) Wtd GHR
3x10
E1) Belt Squat Machine
3x15
F1) Seated Ab Machine
4x10-12
---